Sai Seva Trust (a registered NGO) is an umbrella organization comprising of Swamy Vivekananda Orphanage Home (75 kids – provides shelter, food, and education to orphan kids), Ramakrishna Paramahamsa Old age home 25 elderly) and Sai Spandana Digi school (305 students - an affordable school for the orphanage kids and nearby slum area children).
The Trust was founded on Feb 5, 2002 by 12 like-minded people of different professions who came together for a common cause to uplift poor and orphans. To know more about the trust, kindly visit the
site.
The kids range from age 3 to 15, with quite a few joining the orphanage as toddlers. Sai Seva Trust is the only means by which these children survive and are able to get decent education. The Trust has been tremendously supporting these children by constantly partnering with local bodies to adopt kids who have been orphaned due to unfortunate reasons.
What is the problem?
The trust members and the generous donors donate money every month for the operations of the trust. Despite their best efforts, there is an acute shortfall of funds. This is making it difficult for the NGO to continue the good work of providing food, clothing, shelter, and education to these kids.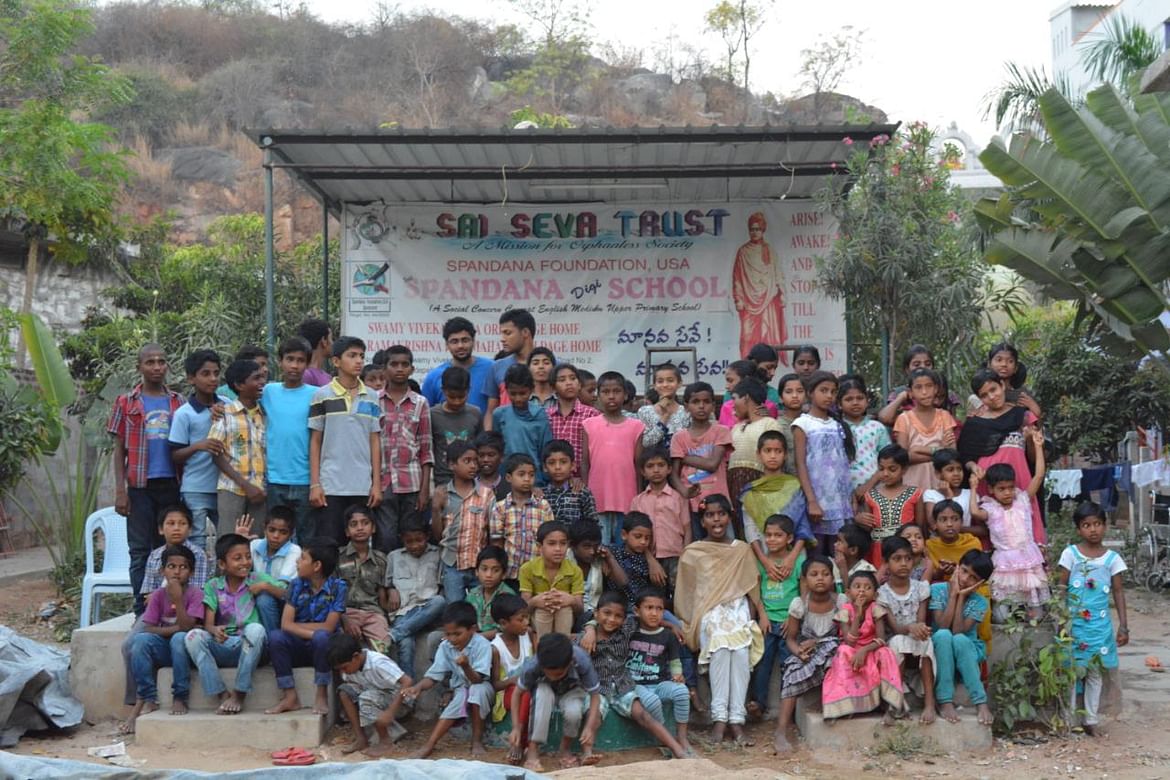 There are a lot of kids who want to learn and follow their passion. Unfortunately, the shortage of funds is an impediment for the same.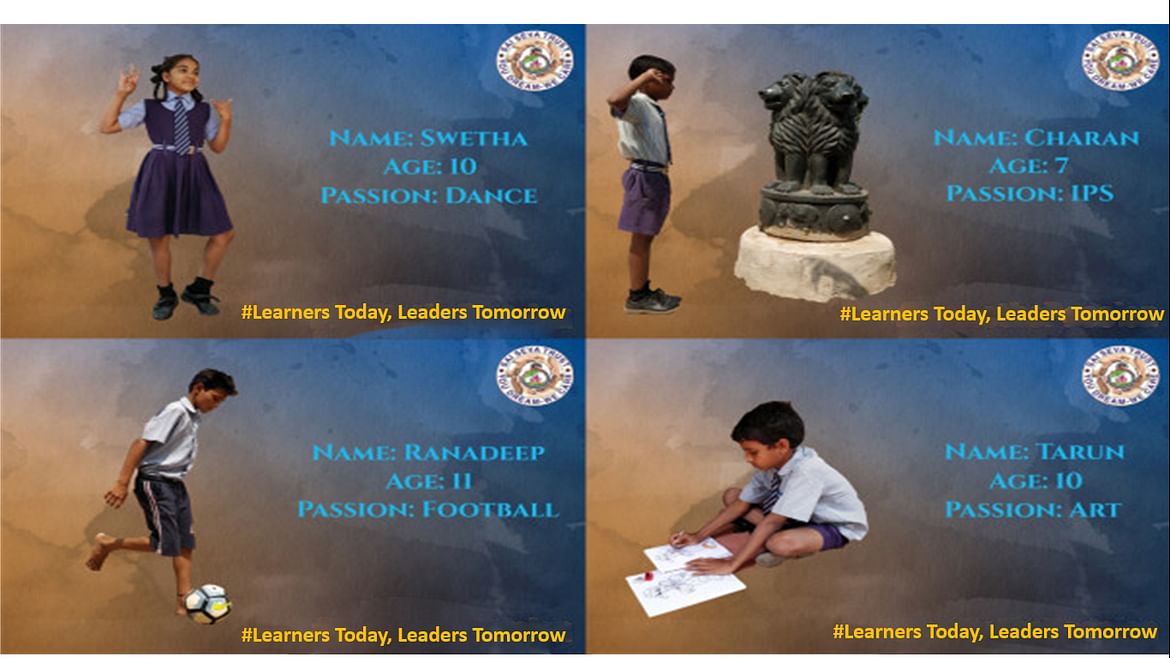 What can you do?
You can act as an agent of change by contributing any amount towards these kids. Your contribution will help in continuing the education both for the orphanage kids as well as nearby slum area kids which would ultimately help them learn, because 'Learners today, Leaders tomorrow'
Remember, no amount is too small! Kindly step forward and donate. We will post updates on the Facebook
page
of the trust.
Apart from these, there are other donation schemes which run throughout the year (Interested donors can send an email to saisevatrust@gmail.com for more information on this)
Sponsor a child for a month
Rs 1600 or $ 22
Sponsor a child for a year
Rs 20000 or
$270
Sponsor a vegetarian meal for 100 kids
Rs 6000 or $ 80
Sponsor a non-vegetarian meal for 100 kids
Rs 8000 or $ 110
Upliftment of infrastructure of the trust
Any amount
Celebrate special occasions with children
Any amount
Celebrate a special occasion with children once a year for 25 years
Rs.25000 or $350
Other links which you might be interested in -
1. More about Sai Seva trust - Click
here
2. Get updates of Sai Seva trust - Follow
here
3. How to reach Sai Seva trust -
Location
4. Video about the NGO- Click
here
You can also use the Contact Organizer option below to contact us.
Society has given us so much and it is time to pay back. Make a difference by supporting the kind-hearted trustees help ignite the passion of the underprivileged.
About us – We are
Rahul Das
and
Arvind Nair
,pursuing MBA from
SPJIMR, Mumbai
and are currently doing our social project with Sai Seva Trust, Warangal.
Read updates: