YOUR HELP MAY SAVE A FAMILY FROM FINANCIAL AND MENTAL BREAKDOWN!!

Dear Donors,
COVID-19 monster has swallowed many lives. The whole world is in a shock, no one has seen such a devastating pandemic in history. At this time too, many people are counting their last breaths and their family members are watching them die helplessly. Also, there are countless people who have lost their jobs or sole bread earners and are now in a plight to meet the end needs of themselves and their families.
17 years old Vishal is one of such Covid victims. His life was also full of joy a few months ago, but this storm named COVID changed everything!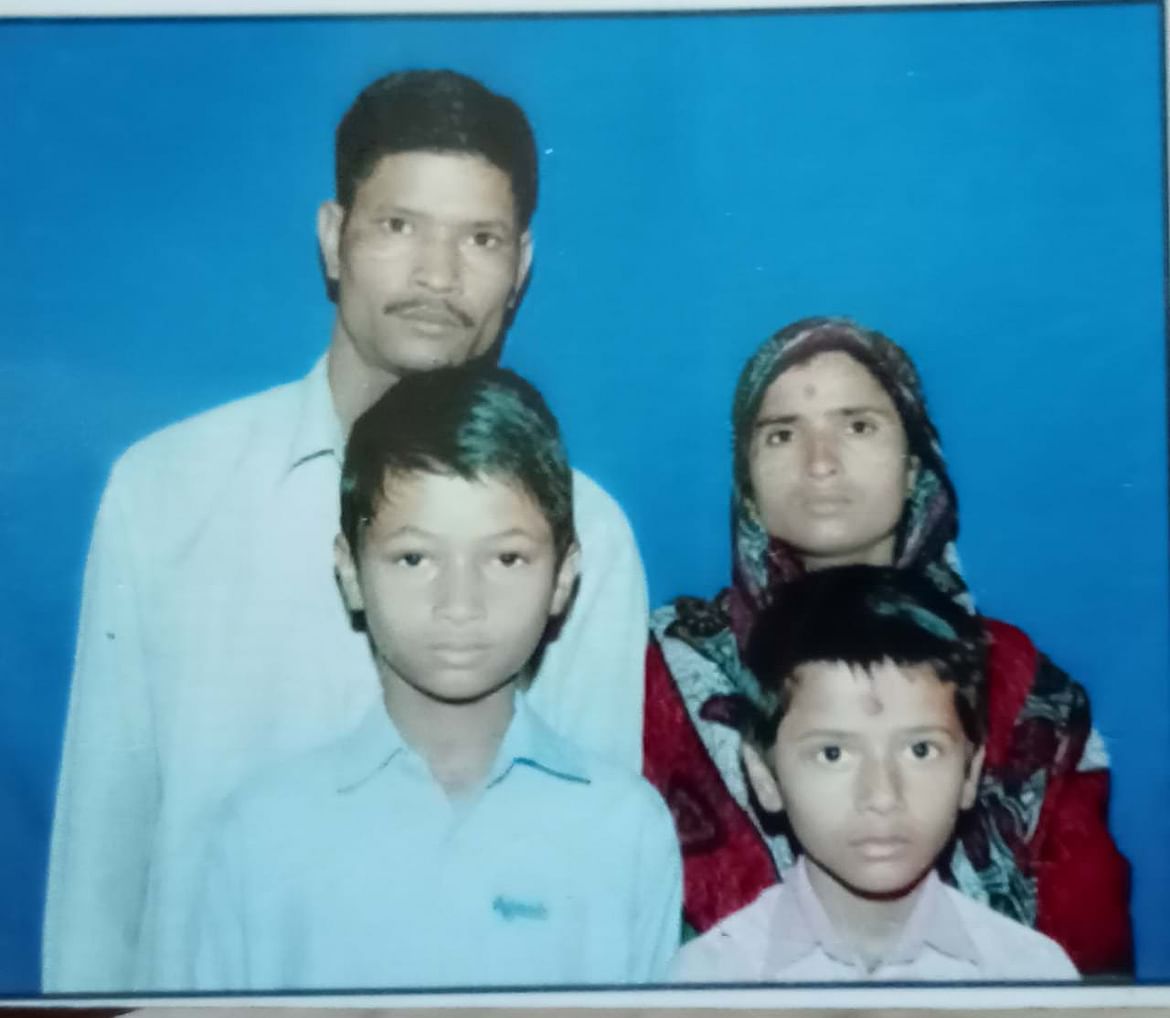 Vishal's father was a
press-walla
who used to iron people's clothes in Delhi's Mayur Vihar Phase-2 and used to run a livelihood. A few days ago, he got a Covid infection that he could not fight for much longer and eventually leaving his family in distress he had to leave this world.
After the unexpected death of his father, now Vishal has a huge responsibility to run the house on his delicate shoulders. His mother, Mrs. Lakshmi, is already undergoing trauma and depression and the younger brother (Vinod) is not yet out of the grief of losing his father.
Now with limited resources and despite being plunged into deep sorrow, Vishal has to choose one of the two paths-the first is to do some part-time work while continuing his studies and to fulfil his dream of becoming a Pathologist or to leave his studies and earn a living for the family by adopting his father's legacy of ironing clothes.
But he would certainly need outside help to continue his studies.
Even a little help from you can bring him closer to his future dreams...
We urge you to donate to contribute for a family that has lost its only food provider in this bad time so that at least one family can be saved from financial and mental breakdown. Please donate to help Vishal & his dependent family for their basic needs in this economically challenging time…Or Sponsor for Vishal & his Sibling's Education for One Year!!
"Vishal and Vinod's one-year education would cost approximate Rs.90,000 only"
About Us
SACHHI SAHELI
is a registered Delhi-based non-profit NGO that works on ground to create awareness on menstrual health and hygiene. In this difficult time, Sachhi Saheli has been determinedly trying to help those who are panicked, needy and are struggling for their lives in the absence of means and resources. But obviously our resources are limited and therefore your support is crucial.
To know more about us visit: www.sachhisaheli.org

@sachhisaheli: (Facebook/Instagram/Twitter)