Every child have same needs, Higher and middle income group afford it, but low income group compromise with it...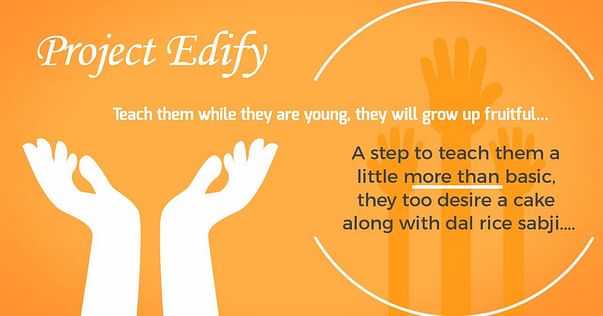 I
f you dare to dream than dare to fulfill it also...

Life is just one chance to dream, to live, to achieve, to receive, to give...
There are no second chances, you only have today to do what you wanna do...

These are inspirational lines I have learned from my mother and applied also...

Today we have dreamt to do something different, Our dream is of training and educating underprivileged children who actually deserve like other children but are taught to compromise because parents cannot afford basic education so how will they give something extra?


We believe two children born on same day same time in different hospitals in different family status, and one receives all and one is deprived from basic also...

Both children have same requirements but one takes step to give these children their basic needs dal rice sabji but forget these children too desire for a cake or chocolate...

We all talk about civilised better India where Women are respected and safe but we should also talk that a step towards this has to be taken by someone...

We have cultivate seeds of good manners and values and respect in early childhood to all children...

But bitter truth is the lower class and lower middle class children are deprived due to high cost of education and these sections could not afford it...

Question to be asked today is "Can I do something for this?"

Yes one can if he/she desires...

Project Edify is a small step to eradicate this...

#A dream project# to teach underprivileged children about personality and public speaking....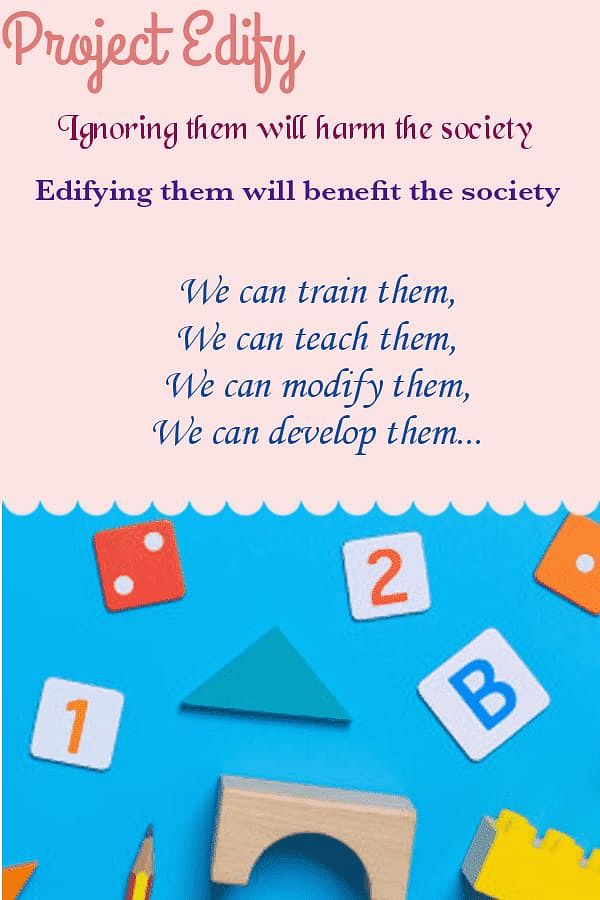 Personality Development and Public Speaking is a skill and all children should be taught this to build their bright shining career...
In today world lack of these skills is main reason that many underprivileged students don't get a chance to perform also...
We have decided to execute our dream and extend a small hand towards this Project Edify and truly speaking drop drop will make Ocean...
Our aim is to make these students confident and well mannered fearless bright stars...
You can support us in this project...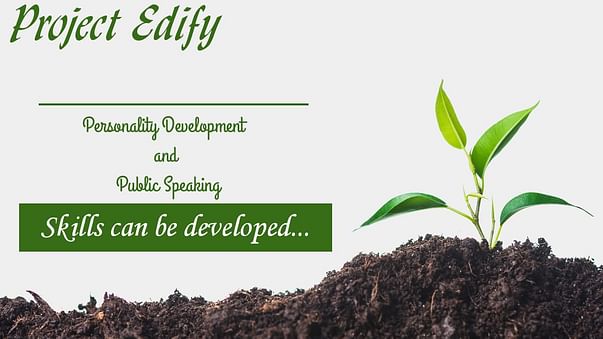 A brief idea on Project Edify
Project Edify is aimed at conducting Personality Development and Public Speaking Workshops in small schools where children belong to low income group and are not able to receive proper lessons on many important topics....
These small budget school aim at providing basic education but cannot afford to develop and cultivate good manners and habits and performing fearlessly on stage...
In an International, Cbse and State level Schools Students are educated on small small values and performance but small schools could not pay high salary to teachers so just provide basic education...
Project Edify aims at covering personality development and public speaking through audio video lessons and exclusive printed worksheets and puppets...
We aim at conducting these workshop one day a month X 8 months to atleast 20 schools in its first year We believe in teaching and implementing so this repetitive workshops.
An Estimate of items required
License and Legal Work:
Rs 50000/-
Laptop
:
Rs 40,000/-
Projector
:
Rs 25000/-
Projector Screen:
Rs 5000/-
Printed Worksheets:
Rs 20/- per student
(3000 students means 3000X20=Rs 60,000/-)
Teachers salary:
Rs 6000/- per teacher per month
(5 teachers required for 10 months will be Rs 60,000 per teacher per year making it to Rs 3,00,000 per year)
Miscellaneous Exp:
Rs 50000/-
We alone cannot achieve this #Dream Project Edify# but Together We Can!
Donate to groom these children also....
We will be updating on regular basis on this Project Edify
Please do donate and help us to give a little extra to these children and shape up a good n better future of these children.