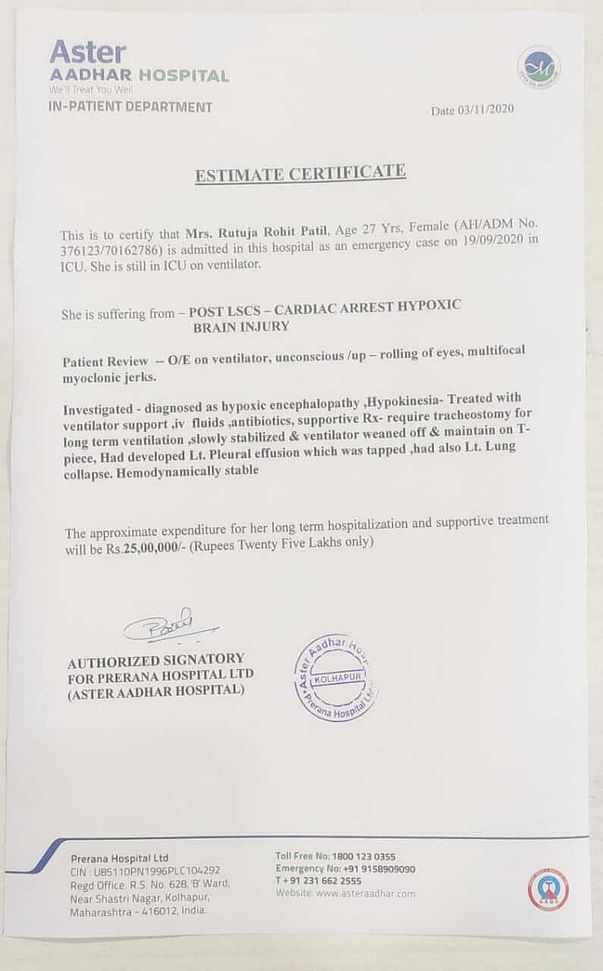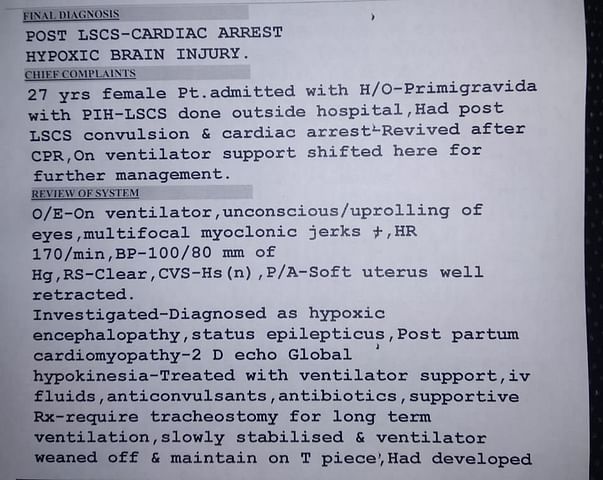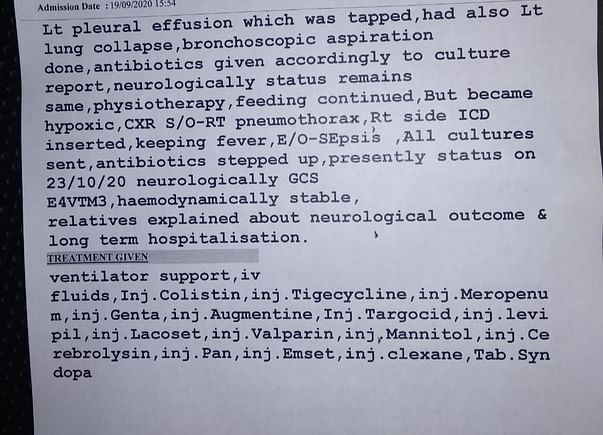 My name is Rohit Patil and I am here to raise funds for my wife Rutuja Patil who is 27 years old. We've been married for 2 years. Rutuja Patil lives in Maharashtra with me.
Rutuja delivery done on 19 sep 2020 . Born twins (one baby Boy & baby Girl ). Afte few hours her Blood pressure shoot out and injury to brain .

Rutuja Patil is a Housewife. Rutuja Patil is suffering from Traumatic brain injury for the past 1month to till date.

She is currently admitted and receiving ICU Care at Aster Aadhar Hospital, Kolhapur, Maharashtra. Until now, we've spent about Rs. 200000.

we've arranged amount from savings & loans. In the next 30 days, we need Rs.25,00,000 more for Further treatment. Please come forward to support my cause. Any contribution will be of immense help. Do contribute and share this campaign link with your friends and family.