Why donate?
It's easy to set aside civic responsibility during a time as dire as right now. Yet, most of us are sitting safe in our warm houses, with our laptops buzzing with activity while we attend school on advanced virtual platforms like Microsoft Teams. Education is known universally as an essential right; village children pan-India did once have that opportunity to learn, at the governmental schools. But as the lockdown and pandemic hit, there was no alternative method for them. And as we near a year and a half of these restrictions, while for us it just means a prolonged time away from friends, for them, it's a year and a half with no education.
With no education, and no excitement of going to school for these children, stagnation and reversibility are rampant. These poor children have no means of studying, but they have teachers willing to teach them.

That's where we come in. To complete this loop, and bridge the technological chasm between the privileged and underprivileged, we need YOUR help. We're a group of 6 high school students - Anavi Kaul, Abhishek Roy, Mitansh Kabra, Rishi Reddy, Anant Firodia & Ameya Firodia - who have come together with a common cause to support rural education and are driving this fundraiser to help ThinkSharp Foundation get the tablets they need.
All you need to do is donate, to gift a precious education to one child. That's all we ask. Give them the same opportunity that you experience every single day.
Following are the benefits to kids :
The journey of education continues for these kids
User-friendly tablets expedite students' understanding of the virtual world, and prevent difficulties. Students will have access to a complete set of academic content in multimedia formats as per the state board syllabus.
Student will not drop out of school
Students will be engaged and connected with teachers, being able to clear any doubts
Tablets are monitored and progress is continually checked to ensure students use them for educational purposes
Total cost per tablet - 10,000 Rs
Total project cost for 10 children - 1,00,000 Rs. (This cost includes tablets installed with academic syllabus, digital library of 1200 books & warranty.)
The Problem :
66% of India's population lives in villages, but only a little over 15% of rural households have access to internet services
Only 8% of all households with members aged between five and 24 have both a computer and an internet connection.
Among the poorest 20% households, only 2.7% have access to a computer and 8.9% to internet facilities.
ThinkSharp Foundation has currently provided some tablets to the students of rural schools which has been very beneficial to the students. This is what your donation can do - put a smile on these kids as they venture into the virtual world of science, maths and languages.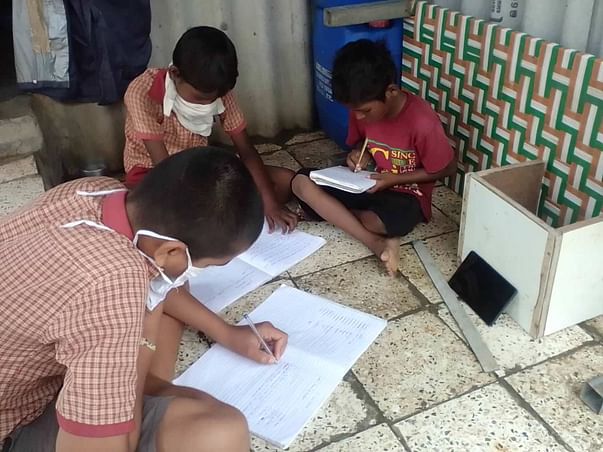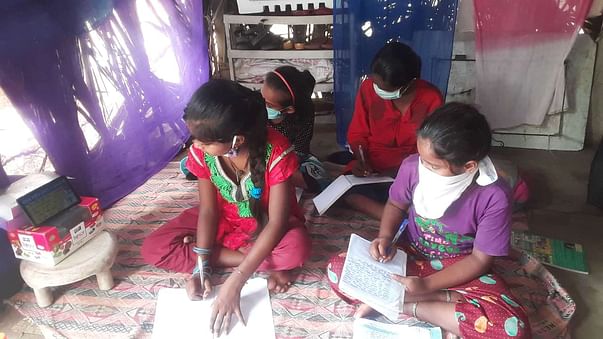 These tablets have changed the lives of hundreds of students pan-India. But there are still so many more to be helped, across hundreds of villages. Your donations would be used to raise funds to buy tablets for the students. Your efforts will help in preventing any further gap in the students' education. We don't know when the pandemic will end, but we know that these students need help NOW.