RDC
Rural Development Council (RDC) is a registered nonprofit voluntary organization established in the year 2002, by a team of socially committed team community workers who internalized the need for creating a lasting social change in the lives of vulnerable and socially most backward communities such as Adivasis (Tribal) and Davits (Scheduled Caste) with prime focus on women and children. Ever since came in to being in 2002, RDC has been working in the remote hilly areas of Denkanikottai Taluk of Krishnagiri district in Tamil Nadu. The organization is registered under the Tamil Nadu Societies Registration Act, the Foreign Contribution Regulation Act of the Government of India, and under sections 12A and 80G of the Income Tax Act.
RDC is committed to facilitating the empowerment process of the most deplorable social groups of Adivasis and Dalits towards the establishment of Self Governance, Ownership and Sustainable Management of Natural Resources, with emphasis on People-Centered Sustainable Development, micro action research for evidence-based advocacy, the revival of traditional knowledge and practices and, collective actions to protect the forest and natural resources.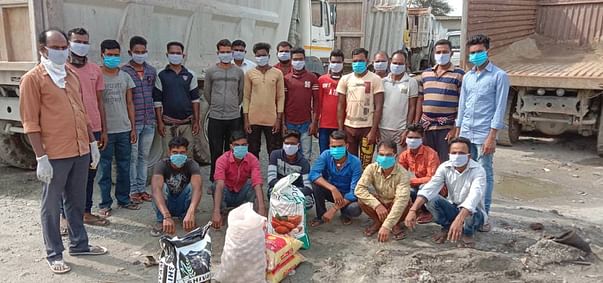 The spread of the Pandemic Covid-19 RDC has been Organizing Health camps, Health clinics, Awareness campaign, hygiene, and good health practices, for the tribal community. Every day we visit various villages providing medicines and primary care. moral support is our biggest challenge because all the tribal families who have been going outside for work and for other necessities their whole life are now stuck inside a 10x10 cubital colony home for the first time.
Even though India is taking firm steps in preventing the disease, the poor rural people in our area, particularly the migrated people from various states living in this taluk are left without food and without any source of livelihood. They virtually have nothing to eat and do not have any means to look for survival. Already malnourished families particularly the infants, children are already facing the adverse effect of not having food. With the help of a few friends and families, we were able to provide dry rations for close to 70 families so far. But it's a sad situation to see the rest of families suffering.


RDC has identified close to 750 families that are required to be supported with a kit consisting of protective measures and a home pack support with groceries and other essential items that will support them to take care of the families temporarily. We will be providing basic health care and health education on how to safeguard each of the family members from COVID-19. Below is a list of the items inside a home pack being supplied to each family.
We know this home pack will only last for a short while. But we are hoping that we all could join together and make sure that no one goes to sleep hungry till the end of this quarantine period.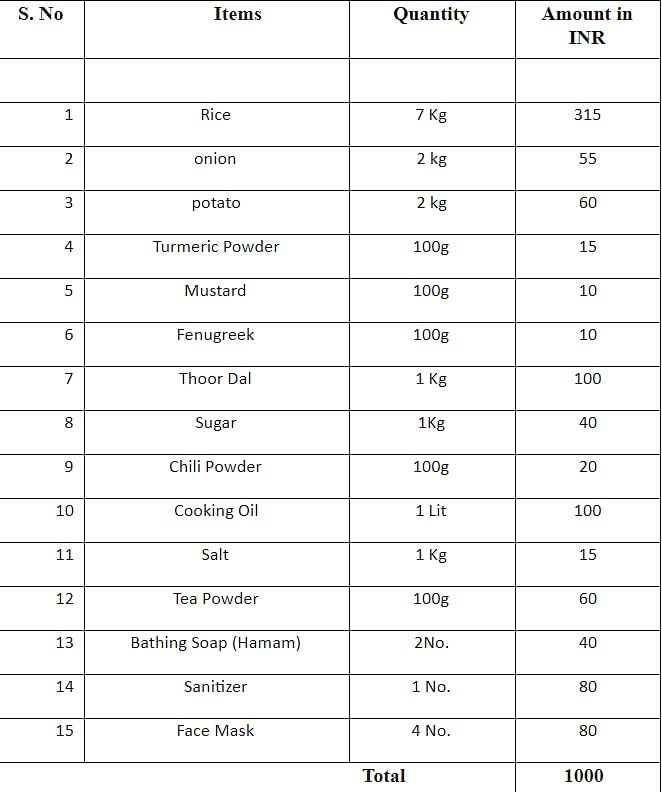 We look forward to your positive response
Thank you.