Help Rishita fight Cancer! #againstALLodds
On her last birthday, Rishita was a happy, active 5-year old who loved playing hide and seek, eating chocolates and riding on her dad's shoulders. But a lot has changed since then - inJanuary, 2021, she was diagnosed with Acute Lymphoblastic Leukemea (ALL), a cancer of the blood and bone marrow, the most common type of cancer in children.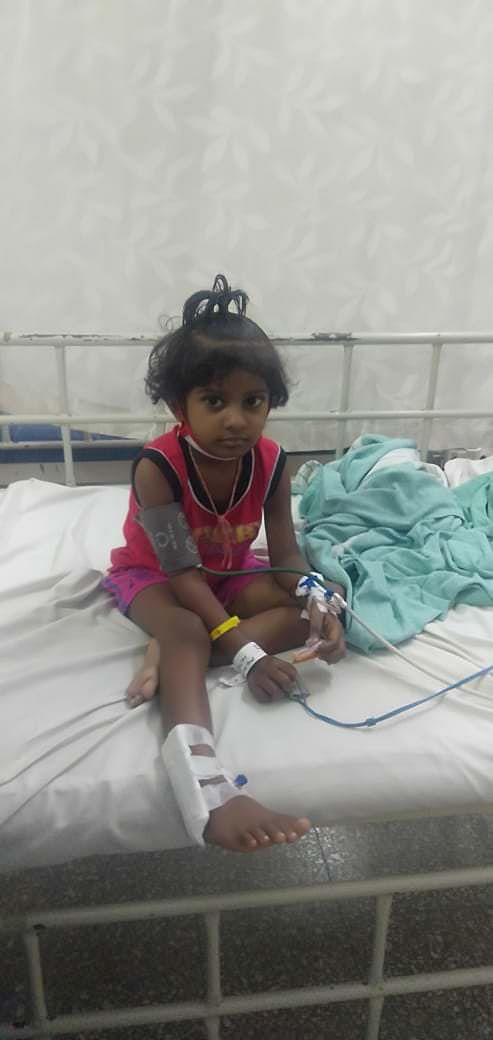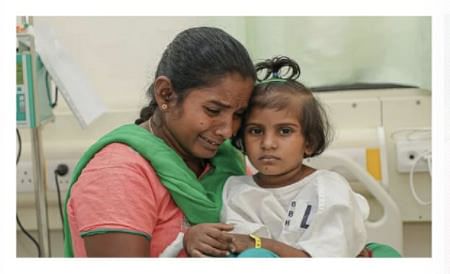 By Feb 2021, Rishita was admitted to Bangalore Baptist Hospital in Bangalore and has since been receiving chemotherapy as per BFM protocol. The treatment is expected to last 3 years. So far, she has braved through 2 months of intensive treatment and of intensive phase chemotherapy. And despite her pain and suffering, she continues to light up the lives of her parents and those around her, with her positive outlook and demeanour.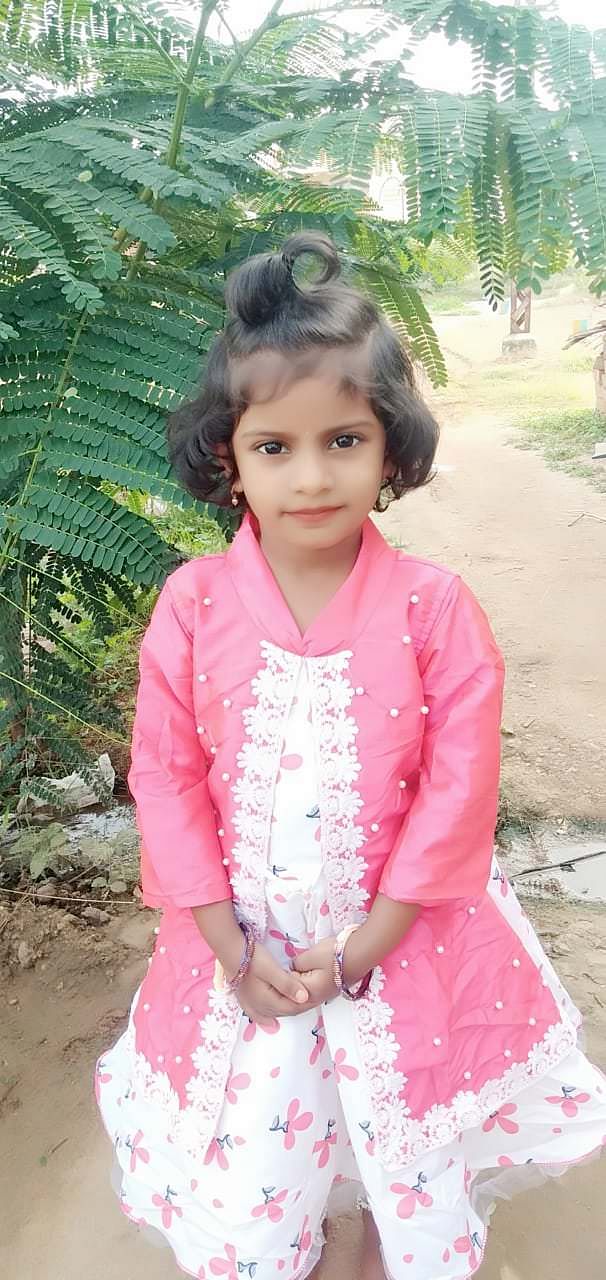 With her next chemotherapy coming soon, Rishita will need all your help in ensuring that she continues her Chemotherapy sessions.
How can you help?Rishita's family is financially constrained. Her father, Nagendra Avula,used to run a small street side shop which was shutdown after his gruesome accident in the month of July last year and he is bed ridden. Rishita's mother used to be a home maker, now she is only the earning source with her small job as a domestic helper in her neighbour hoods. She works day and night to make their ends meet. So far, the family managed to arrange and sourced (through loans) and spent ~4L on Rishita's treatment. The next 2 months alone will need ~4-5L more. Your support would be crucial to Rishita receiving the medical care she needs.
Please contribute to her cause and spread the message around. In case you wish to contribute directly to his account, you may do so through a NEFT remittance to the following account:
A/C Holder Name: Avula Nagendra Babu
A/C Number: 1423155000110380
IFSC Code: KVBL0001423
Bank Name: Karur Vysya Bank
Branch: Hindupur, Andhrapradesh
Phone Number: +91-9885723404