Hello 🙏🏻,

I am Riddhi Paliwal , Co-founder of Kartavya Animal and Social welfare society , requesting you to support us so that we can build a FOREVER HOME for stray animals 🙏🏻

Before you scroll down it is very important for you to have an insight about our work , for that please go through our social media profiles🙏🏻😊
Instagram
: https://www.instagram.com/kartavyasociety/
Facebook page :
https://www.facebook.com/Kartavya-animal-and-social-welfare-society-579629998778025/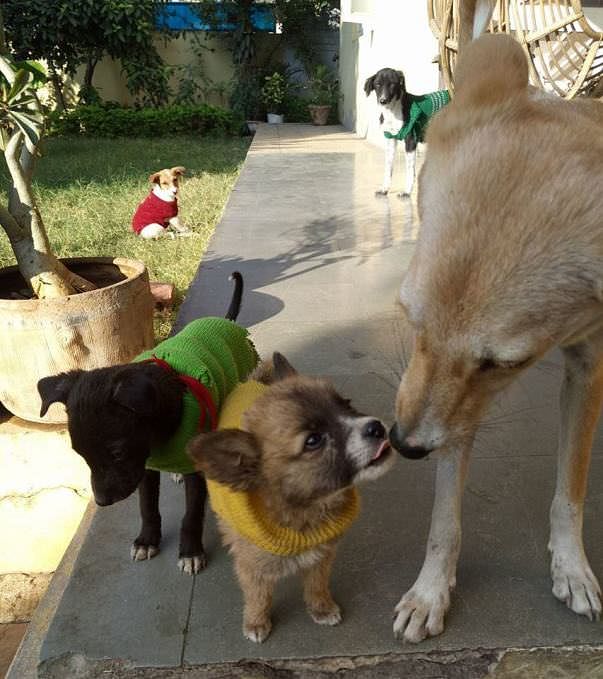 A
(This is the picture of our little foster care , now we wish to start a big unit for all the animals so that they are loved, treated,cared for and live happily )
——————————————————————-
ABOUT US :

It all started in the year 2014, when founder of kartavya - I and CA Akash Saxena driven by their love for animals met in a coaching class while preparing for CA ( chartered accountancy) exams.

Our shared love for stray animals and determination to save as many lives as we could,gave birth to KARTAVYA animal and social welfare society, a registered society .
We decided that our young age , professional commitments or busy schedule can not keep us away from saving precious lives of innocent animals .
And with the same determination and will kartavya is helping lives consistently since past 6 years .
But now is the time to take it further 🙏🏻
And start KARTAVYA's very own FOREVER HOME to foster critical cases , rehabilitate animals and keep sick and abandoned lives who has no where to go .
Our experience:
Since last 2.5 years we have been supporting a local shelter Which is a home of 100+ dogs like our own . We look after medical needs , payment of bills , staff salary and any other need of the babies living thr .
So yes , we can commit that we are practically and realistically trained to look after our own little shelter.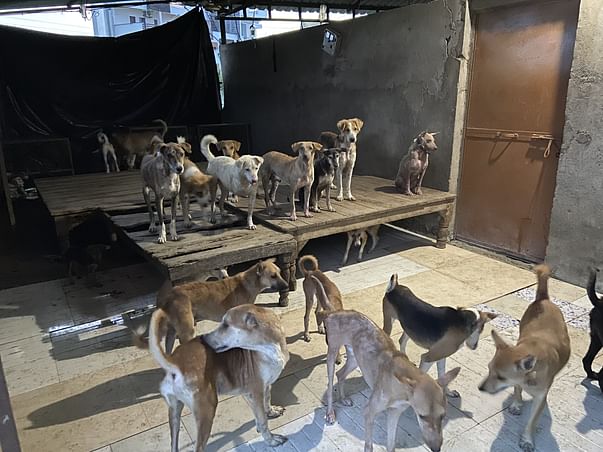 ( pic of the shelter supported by us )
with shelter support ,
Since last 5 months ( from the day lock down started we successfully have been feeding 500+ dogs a day )
With supporting a shelter and feeding animals we are actively rescuing animals , fostering them , treating them on daily basis .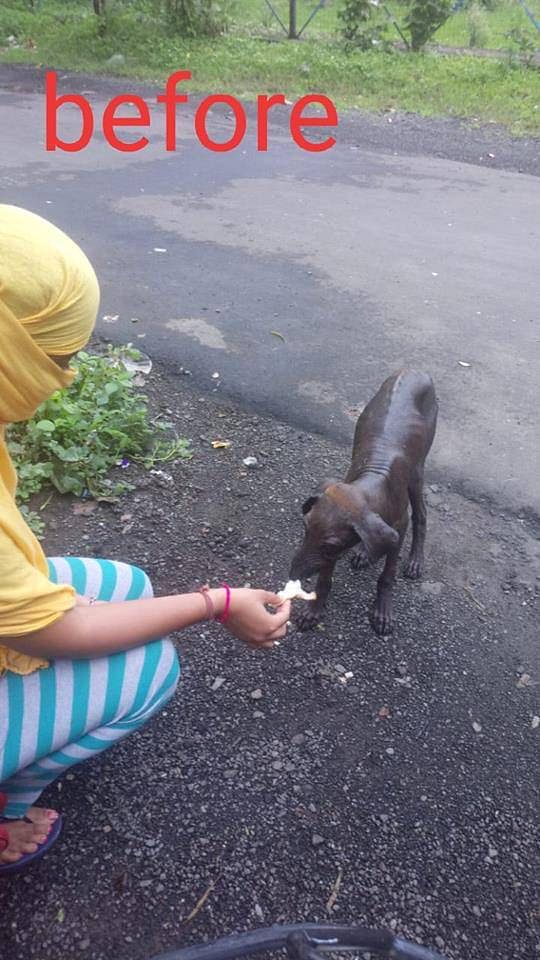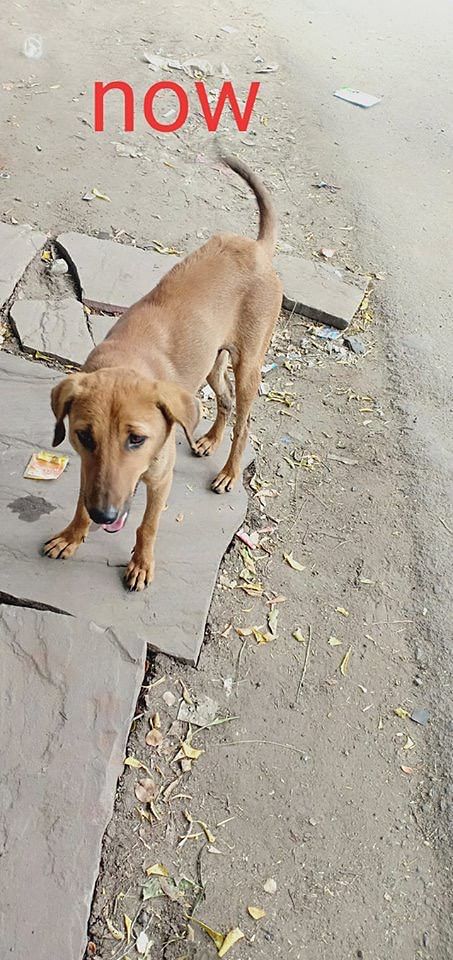 ( Before and afternoon pictures of a severely infected mange pup treated by us )
💕NEED OF REHAB CENTRE 💕
since last 6 years we majorly have been providing treatment to needy animals ON STREETS itself ,which involves DAILY VISITS to the injured /ill animal on thr territorial area for providing medication and food . we absolutely love serving these kids , helping them is nothing less thn blessing for us . But NON AVAILIBILITY of a REHAB CENTRE where an animal can be kept and with medication and 24*7 care we could nuture them back to good health has its own limitations .

"The sole idea behind starting our Forever home is to provide 24*7 care with medical assistance to the injured/ill/distressed animal in a home like environment. And keeping the ones forever with us who has no where to go."
. it wont be JUST A SHELTER or A HOSPITAL-"it will be a healing place for all the distressed animals "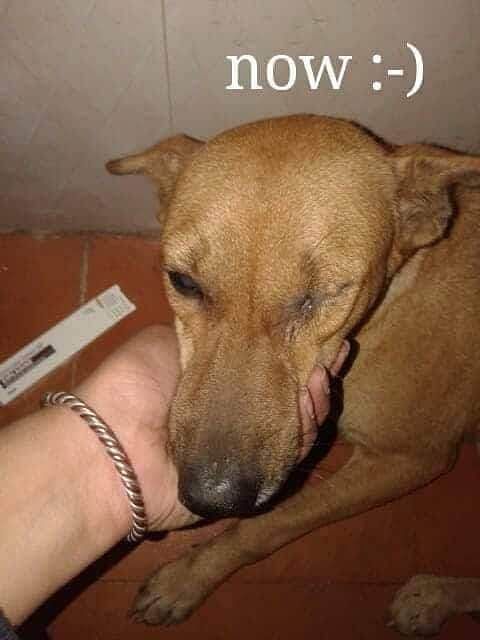 ( Before and After pics of our rescued kid Raani)

Why we wish to start a REHAB CENTER ?
1. TIME

:an animal can be healed properly if it is provided with the correct medication on right time !regularity needs to be maintained .
But the major limitation which we are facing in ON STREET treatment is -not only it requires a lot more efforts then needed ,but also wastes valuable time in failed attempts to trace the stray babies undergoing treatment on daily basis for medication ,this time could have been utilized in saving more lives.
Non availibilty of a safe place to keep strays undergoing treatment not only affects the regularity of treatment but sometimes it becomes difficult to trace them back :-(
2. PROTECTED ENVIORNMENT
:
we believe that with medication , feeling of being loved and cared for works as a miracle in fighting back the odds of life for the animal undergoing treatment.
And in our rehab centre we wish to create a safe ,hygenic, loving enviorment for animals undergoing treatment so that with love 24*7 care can push hard and help those poor souls to fight back hard against thr sufferings
3. 24*7 care , love and medication :
the sole idea behind starting our REHAB CENTER i.e to provide 24*7 care with medical assistance to the injured/ill/distressed animal in a home like environment.
WE DESPERATELY NEED YOU HELP:
This dream of starting FOREVER HOME of ours if FOR THE ANIMALS, and solely Stray animals will be benefited from it. Each and every collected penny will solely goes in make this dream come true so that we can reach out to more Nd more Stray animals in need of help.🌹

Cz we believe each and every animal deserves a chance to survive! No one choose to die on thr own.. Till now we have been doing treating on street but due to restricted time Nd resources we weren't able to many more needy Stray kids.
This rehab center will be the place where they will not only get treatment in a home like environment but will be loved Nd healed back to life again. 🏥
So with folded hand we request each one of you to help us in helping strays. 🌼🌼🌼
☝️
IF each and every one of you pledge to doante INR 100 month for coming 5 months. Thn we ll be able to raise the whole amount. Can you please do it for our strays?
!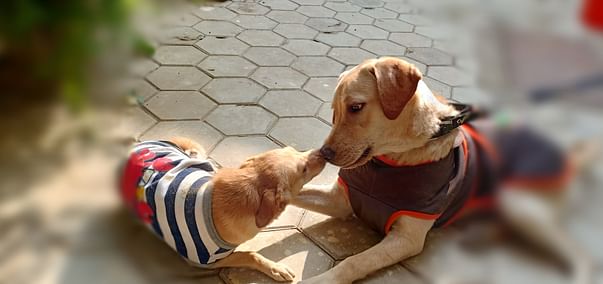 ( our rescued kids - penny and roxy )