Ramu Dosapati, an HR executive in a corporate in Hyderabad has been running a 'Rice ATM'- a 365-day initiative aimed at feeding the poor and needy during the coronavirus lockdown.
Grueling times of the coronavirus pandemic have truly brought the best out in some people. The story of Hyderabad's Ramu Dosapati comes as a shining testament to this.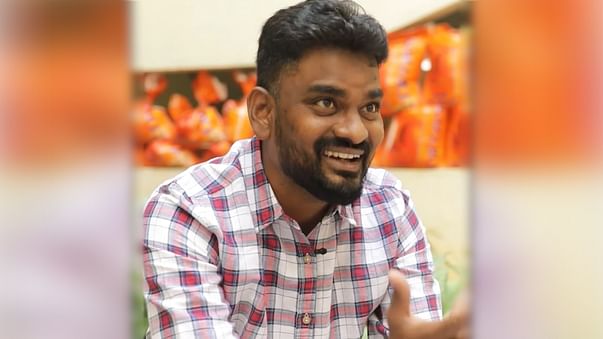 Just about a month into lockdown, Dosapati's younger son wanted to have chicken for his birthday. Dosapati went to the nearest shop to buy chicken, only to find a security guard buying chicken for ₹2000.
"I was quite surprised as to why this lady is buying so much chicken. When I asked her I got to know she was buying it as a treat for migrant workers sheltered nearby, who had run out of food. When I asked her about her salary, she said it was ₹6,000. That made me think that if a lady with a ₹6,000 salary
can spend ₹2,000 on the needy, why can't I do the same? So I started Rice ATM to help the needy who have no work and money due to this corona pandemic"
- Ramu Dosapati
Rice ATM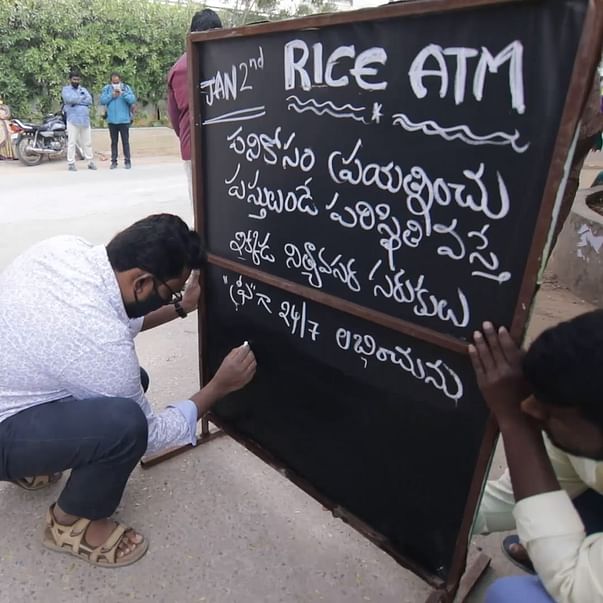 Ramu and his friends have not only helped migrant labourers but also school teachers, pregnant women, senior citizens, and also coronavirus-infected people. They provide 15 days' food kit to women (pregnant and single) and five days' kit to laborers.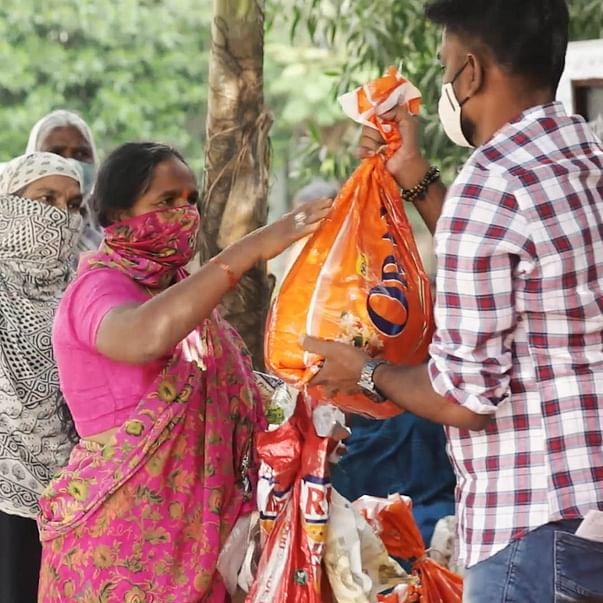 He Spent All His Savings And Even Broke His PF To Feed The Needy

"As the word spread about the Rice ATM, more and more people came forward asking for help. Then I went to the local Kirana store owner and requested him to lend out ration on my word. I broke my provident fund and showed him the receipt for the same, assuring him that the money would come to me and I would pay him"

- Ramu Dosapati
He Even Gave Up On A 3BHK House And Instead Directed The Money To Help Out More People

Dosapati, who currently lives in a 1 BHK with his wife and two sons, also wanted a bigger house. He had even selected a 3 BHK and sold land in his ancestral village for ₹38.5 lakh.
But one morning at 6 am, his apartment guard woke him up saying about 50-60 people had gathered outside and wanted to meet him. The word about 'Rice ATM' kept spreading and people wanted help. That's when he gave up on his dream house and used the money to help out more needy people.
Even After The Lockdown Being Lifted Migrant Workers Are Struggling To Find Jobs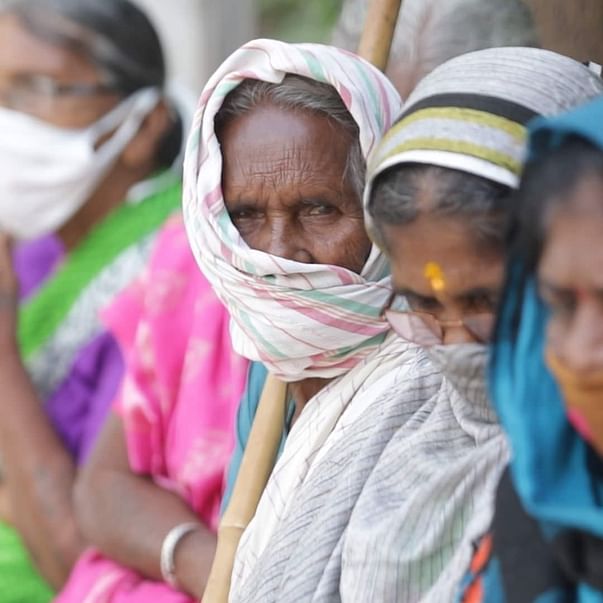 Ramu has been running this Rice ATM for the past 255 days, till date he's helped around 60,000 families who were affected by the pandemic.
Initially, he used to feed 200 migrant laborers with the help of his friends. Once the lockdown-related restrictions were lifted, Dosapati thought that he could discontinue the Rice ATM.
But due to the lack of jobs for these laborers are unable to work and are hopelessly struggling to not die of hunger. Even today Ramu gets 200 - 400 people's requests for support.
Now Ramu Wants To Extend Help To More Needy People With Your Support

He provides a survival kit worth Rs. 2000 that lasts a family of 4 for a whole month. This kit includes 25kg Rice, wheat, dal, oil, and spices.
Ramu has spent more than 52 lakhs till date, he is running out of funds as the monthly spent for this is getting increased day by day and so now he needs your support to help these migrant workers who are struggling to survive.
"I believe this virus came to test our humanity and so I spent everything I had, if you'll support I can help many more people who are still in need. Please help us by donating to this campaign"

- Ramu Dosapati
Click Here To Donate.