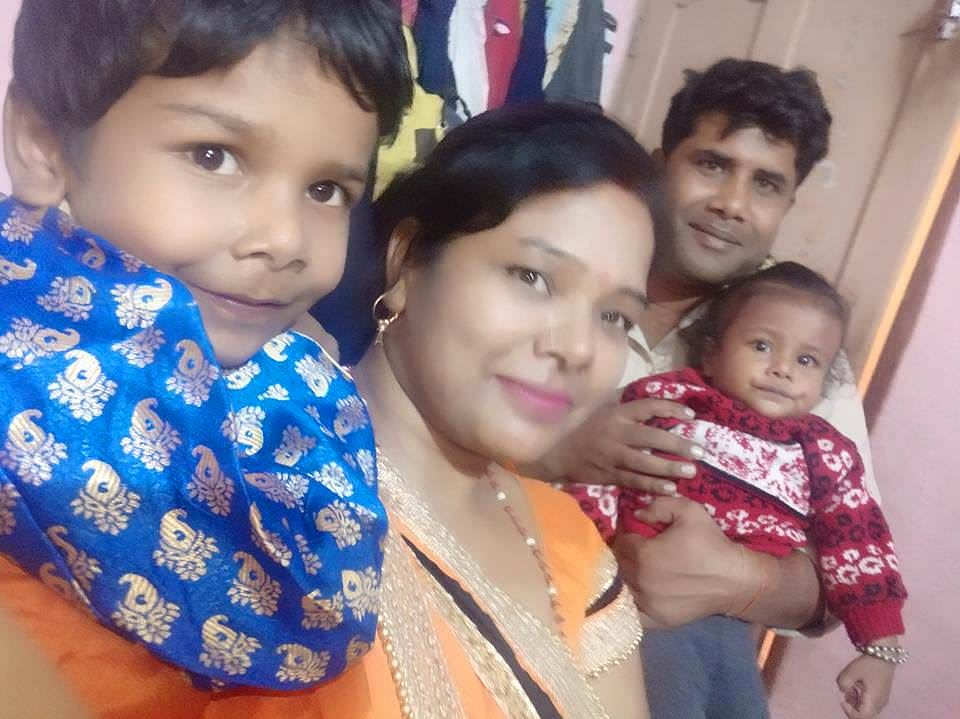 On May 15, 2021, Dhirendra Kumar at the age of 36, lost his life to COVID. His is survived by his wife Reeta and two Minor Kids- Abhinav (8 Years) and Aarsh(3.5 Years).Dhirendra came from a very humble background and remote village in Patna-Bihar. With his hard work and dedication, he completed Engineering degree and was working with Construction Company.
Dhirendra was a wonderful human being, Caring and Ready to help always and ever smiling person. He has always been adored by friends and colleagues for charming personality.
Dhirendra got sick while on work away from family on April 5th . He Isolated himself and started medication with help of doctor and got tested for Covid 19 which came positive.
On April 11,His Oxygen saturation level dropped and was admitted to hospital. One Week on oxygen support but situation did not improve and he was later shifted to ICU with HFNC and Ventilator at later stage. He fought a brave battle for almost 4 weeks with unimaginable pain and suffering but ultimately we lost him on May 15th- 2021.
His Wife Reeta is a homemaker cant really go for a job in near future with small kids to take care of. She herself is Asthmatic and would definitely need financial help to lead her life in future. Without her husband , its going to be very tough for her.
Our hearts bleed with so much pain with his loss and we are trying to gather strength and courage to support his family with financial aids.He had recently bought a home in Patna and we wanted to help his family to pay the money for leftover loan amount. We also wanted to ensure his kids Education and well being isn't compromised in any situation because of his life time absence.
Dhirendra's Wife Reeta and His kids will 100% beneficiary of this fund raiser. These donations will be used for Dhirendra's wife and his kids well being and future education expenses. Reeta will have total and direct access to these funds.
We also Humbly Request all of you to please donate whatever amount you can. Also please help sharing this with your family and friends.
We sincerely thanking you and share our gratitude for your valuable contributions and help.