I want to earn my undergraduate degree but can't do that without a laptop. Online exams are scheduled due to Coronavirus lockdown which needs windows platform. You are the only one to help me out. My family can't support me , so you are my only hope.
University Grants Commission (UGC) has advised colleges/universities to take exam in July. Due to Covid-19 Pandemic and nation wide lockdowns , University will take online examinations.

I belong to B. Rasulpur, a rural and remote village in Bihar. My father is a farmer. I have been enrolled in a university and am continuing my studies with the some help by the state government. Unfortunately I can't afford laptop on my own for my education.

I would be grateful if you could help me buy a laptop to take part in this changed education scenario and to appear in the online examinations by supporting me with whatever amount that is convenient to you.
I verify that -
1. My father is a small farmer with annual income of less than ₹90 thousand.
2.This fund will be used to buy a basic laptop for education purposes only.
3. My Bonafide certificate -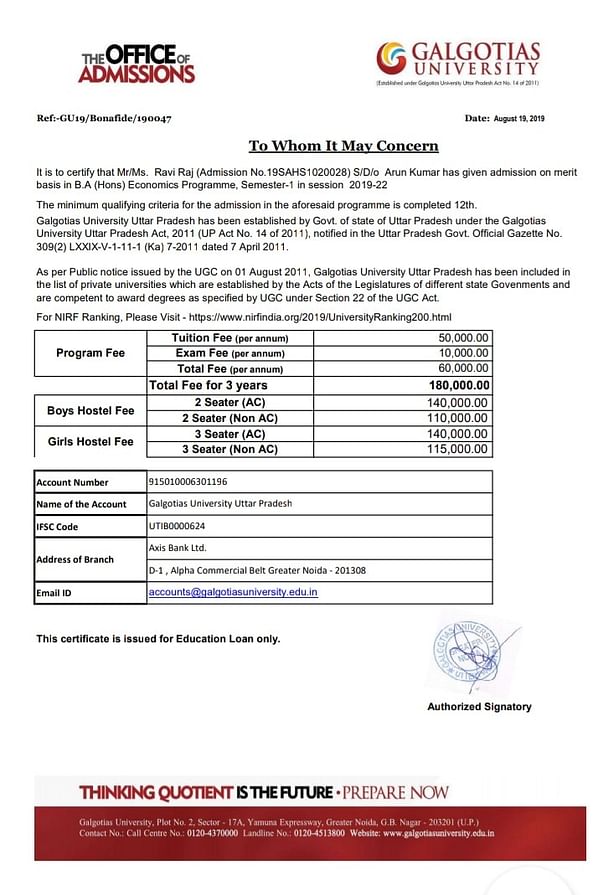 Thanks and Regards
Ravi Raj