I was too happy when I got the news that I will become a father but never knew that it will become the biggest nightmare of my life.

Anvi, my daughter came in our life on 13th December 2020 and we are still not able to believe that our daughter is having such a serious physical condition. Her legs are very weak, and her lower abdominal part is underdeveloped. She is under too much pain, and it is very disturbing to see her in such a condition.

We got her checked in the nearby hospitals, but they are saying that we have to go to Lucknow for her treatment where she can be treated and she can live a normal life like us but it will require a lot of money as the treatment is very costly.
Ravindra says - "The present condition is very tough as I don't get much work and we are hardly able to meet the daily requirements of the family. I can't see her in this painful condition, but I am unable to do anything"

Ravindra works as a labour and his wife Durgesh is a homemaker. Anvi is their second daughter, and their financial condition is very poor and the medical treatment of Anvi is far beyond their reach.

The doctors have suggested that if Anvi gets proper medical attention and after undergoing some corrective surgeries, she will be fine and can live a normal life like all of us.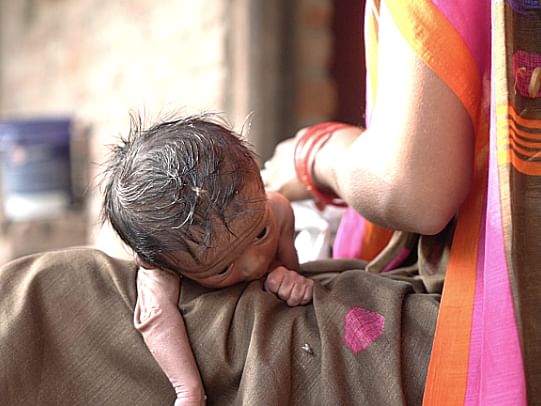 Durgesh, mother of Anvi says - "I feel very sad whenever I see her, I don't know what to do but I am trying everything as suggested by others. I am giving her oil massage, but nothing is working out."

The couple says - "We have checked almost all the options and there is no other way, we have to get her operated. We have also tried to arrange the funds but our efforts are in vain as due to the ongoing pandemic, no one is helping us out"

Ravindra and Durgesh are very worried about Anvi as she is under too much pain at this young age. She cries a lot due to the pain in her legs and is not able to pass her urine and stool properly.
Ravindra and Durgesh says - "We want Anvi to live a normal life like other children and we request you to please help us, we don't want to lose her at any cost. We want to live with her and see her grow, We want our Anvi with us."

Anvi can live a normal life like other children but it will require your support, we request you to help Anvi by supporting her in any possible way and support the family in living a happy life together.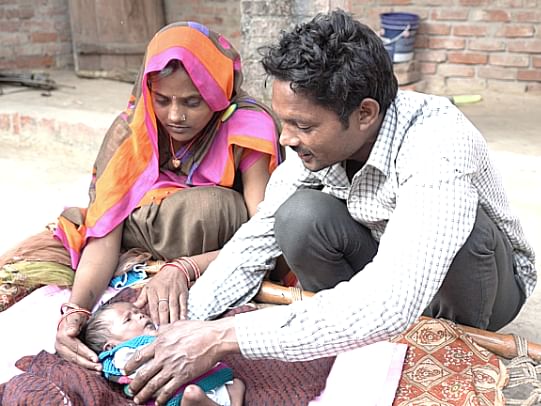 Project GLOBAL CURE -

Project GLOBAL CURE is an initiative of "Humanity Welfare Council" to transform the health globally.

Please Note - We raise financial support for those who are financially very weak, debt-ridden, and have no social support during medical emergencies. We are responsible for the proper utilization of funds contributed towards these neediest people.

Your faith and generous support help us in providing a ray of hope in the lives of those people who have lost all hopes of survival.

Warm Regards,
Team GLOBAL CURE
Humanity Welfare Council
CurebabyAnvi