This is a fundraiser for my and my late Husband (Anupam Trivedi) son's educational expenses. As my husband left untimely for heavenly abode due to Covid on May 2nd 2021 leaving behind his 75 years old Father, a diabetic and patient of high BP Mother (70 years), a younger brother, a kid of 12 years of age and myself struggling to adjust to this sudden shock, along with his two married sisters.
I am educated and will ensure the basic livelihood as working mother and through the support of my husband's younger sister (my sister in law) and his younger brother will meet ends for day to day expenses and medical expenses of our parents. However we would need additional cushion for the educational expenses of my only son whom my husband wanted to do well in life. Therefore raising funds for the education of my son.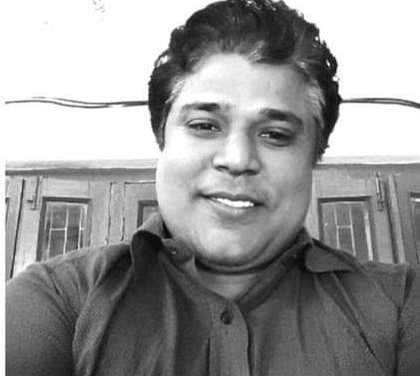 My husband was doing well until 29th April and his health got deteriorated on 30th April (Friday night) as he had stopped eating and feeling extremely weak with continuous caughing since a day before . As his BP was low, all family members assumed it is the issue related to low BP and thus fed him food with high sodium content. Due to caughing, I rushed to check the oxygen consumption (as my younger brother in law is suffering from Covid and is home isolated), and it was 98. I did a mistake and also got convinced that caugh is just like that, actual issue is low BP (my biggest mistake in life). Next day his oxygen level dropped to 65 so myself and Papa rushed him to hospital where he was diagnosed with severe Covid. These two days (1st and 2nd May) were full of stress, non stop follow-ups for ICU hospitals and Oxygen, desparate calls to all possible helplines and authorities, and running post to pillars, however still we could not save him.He couldn't sustain for more than a day and breathed his last on 2nd May at 11AM.
This loss was so sudden that we are still not able to get into terms of it. I still feel his presence and I still feel he is around and will tell me some lame jokes, ask me to give him food or our long conversations on any random topic . I still check my WhatsApp to see if there is any message from him.
Being wife, I am aware of his struggled life & his responsibilities as eldest son in the family. His story is heartfelt and it's now important for all to know before contributing to the cause.
He was like any other typical Indian & struggling individual who had grown up with preset responsibilities. He was an scholar, a brilliant mind who topped class 12th in the city and had had a bright future ahead. He being the eldest son in the family, however, decided to not go outside Raebareli and stayed with his parents to explore whatever career opportunities were available in a tier 3 city like Raebareli. While other siblings left the home and explored their careers outside. He started his small business of share trading, we got married and had a kid.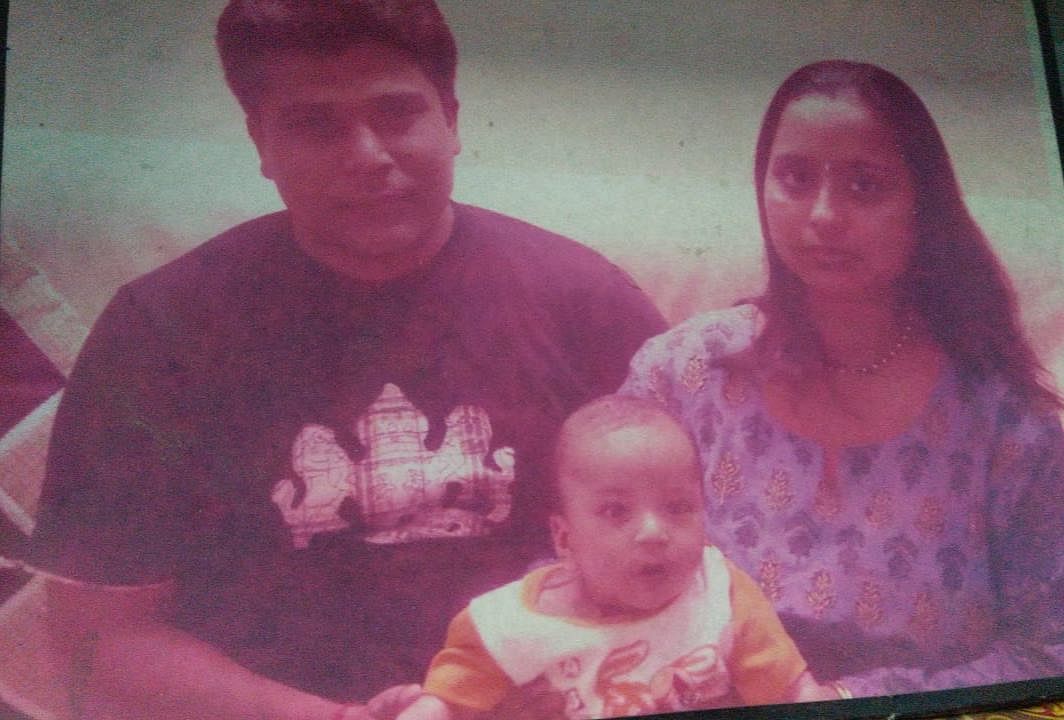 We thought everything is settled now. However the misfortune was started when due to threats of powerful investors, he had to shut down his share trading outlet and was jobless for two years. Then last year finally he got a decent job and again we thought life will be stable for us thereafter.
But God had some different plan and barely few time of little joy and surged hope, he left this world at the age of 41. He was a qualified stock broker with NCFM and BCFM certification and M.Com.
Our lives have turned like living hell due to this sudden loss.
Needless to say, but he didn't deserve to die this sooner, with our little married life memories and a pain to his crying family that we can never overcome. Such individuals deserve much more of their actual worth at times and thereby, I appeal to you all to contribute for the purpose of his son life. This is my humble request to uplift condition of his upcoming generation so that no other "Anupam like story" repeats within their family. We need a sum of 15 lacs to repay his liabilities and education of his kid.
Every little effort in the right direction counts.