You have the power to bring happiness to this family.

Rasheed, a husband, and father of two daughters is critically ill in the ICU at General Hospital Ernakulam. He is the sole earning member of the family. He was the most joyful person to be around. About 5 years back he was diagnosed with cancer and had to amputate one leg. After which the only job he could do was running a small roadside shop/stall attached to his house, in which his wife was helping him. This shop is closed due to COVID restrictions. About 1 year back he had a stroke and his left side was paralyzed after that. His wife has been taking care of him after that since he is bedridden. Recently he had another minor heart attack and the whole family was infected with COVID in the last weeks. The wife had to take care of him and the two children even when she was sick. His sickness worsened and is infected with Pneumonia. Now with no other options, he is admitted to the hospital. His wife has not completely recovered and thus is not allowed in the hospital, but since he is handicapped he needs a bystander in the hospital. A kind-hearted relative is staying with him in the hospital now. He is now in ICU surviving with Oxygen support.
They don't have any financial support to cover the expenses in the hospital. Your kind-hearted donations will be greatly appreciated by the family.
Bless them with your gift.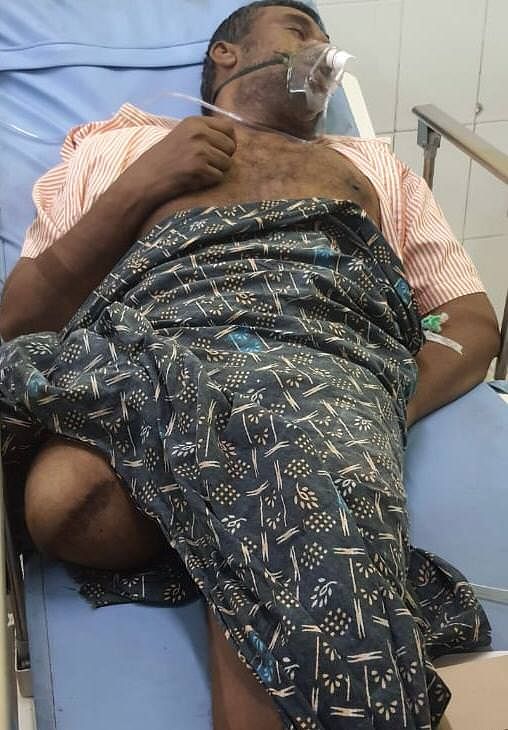 Thank You!