Respected everyone
I am Ranju Singh and I feel disappointed to say that I am the mother of a 25 year old severely mentally challenged boy 'Viswajeet Singh' who has combined symptoms of Autism and Cerebral Palsy. My son was born after life threatening complications for both mother and son. Luckily due to GOD's grace we both survived after the surgery. But everything was not normal with my son.
Unusually, it took him 1.5 years to sit properly and another 2 years to walk. At the age of 3 my son just learnt to walk after 2 years of hard-work of parenting. But my son could not speak a single word even at this age but only listen. This was the reason for my astonishment and tension.
For the proper diagnosis of the disease of my child and his medical treatment my husband and I went places after places including BHU-Varanasi, Mumbai, Kolkata, CIP Ranchi, CMC Vellore and many other places during a span of about 15 years but the doctors everywhere could not find out any specific reason as to why he could not speak even after performing a number of tests such as ENT, EEG, etc. The doctors told us about their inability to find out the delicacies.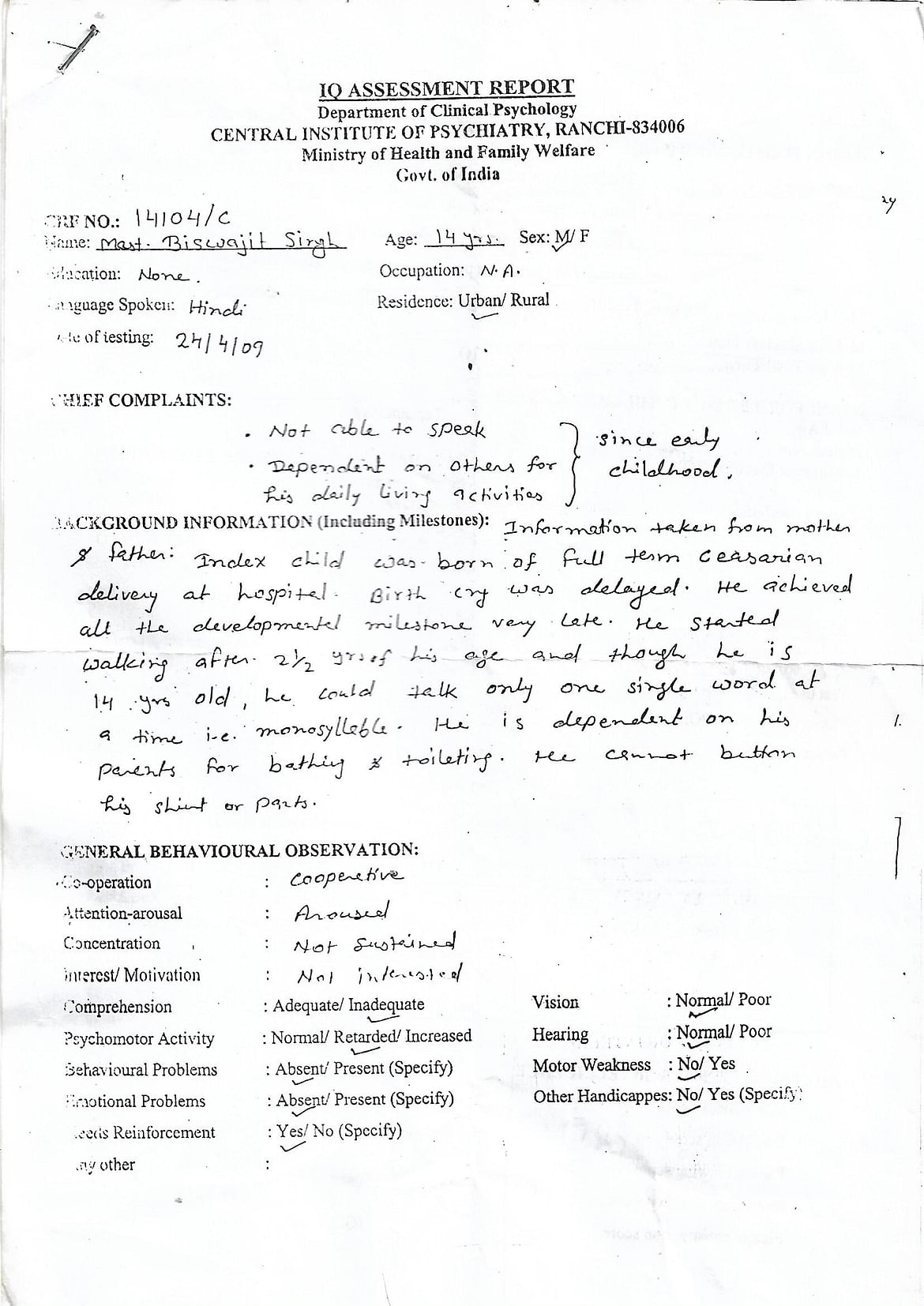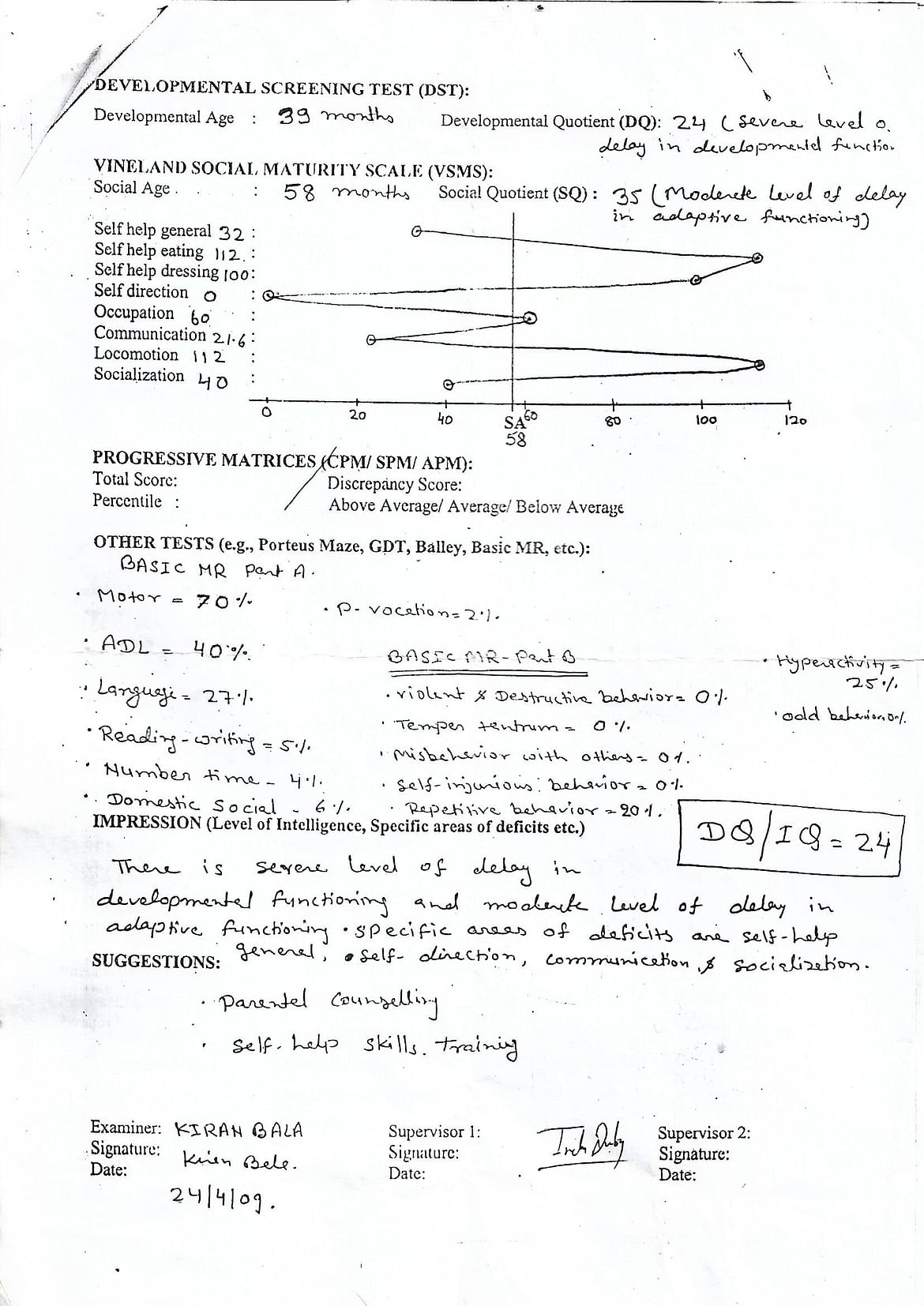 His IQ Level is very low at 24 which is a Severe Level of Mental Retardation. Many times he becomes very angry and throws the objects in home at family members. He cannot be controlled in any way and at times people do not mix him well in the society due to his pathetic condition.
The Doctors everywhere only suggested that my child cannot be treated by any doctor but only his aggressive behavior can be controlled through medicines and engaging him in some constructive activities.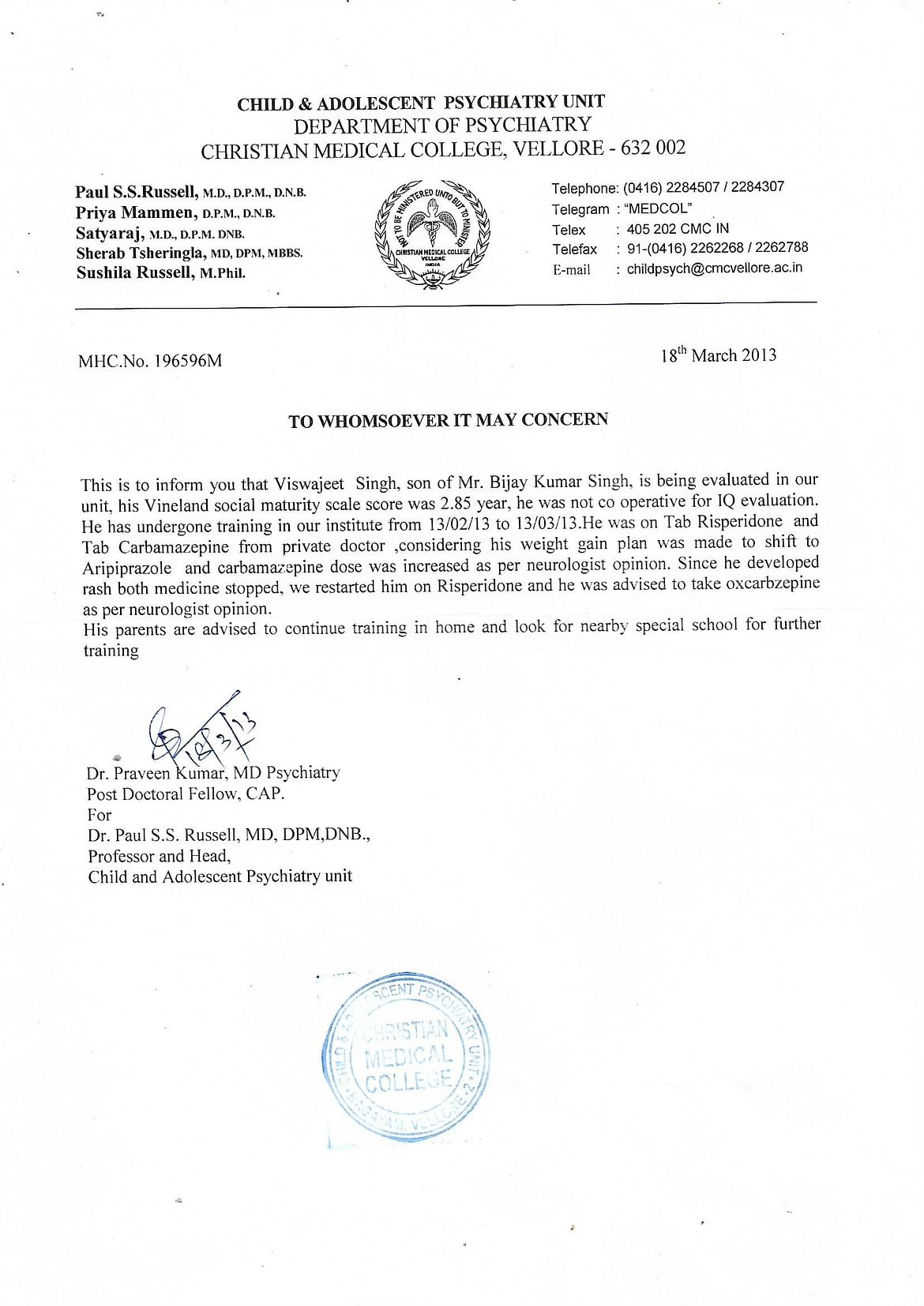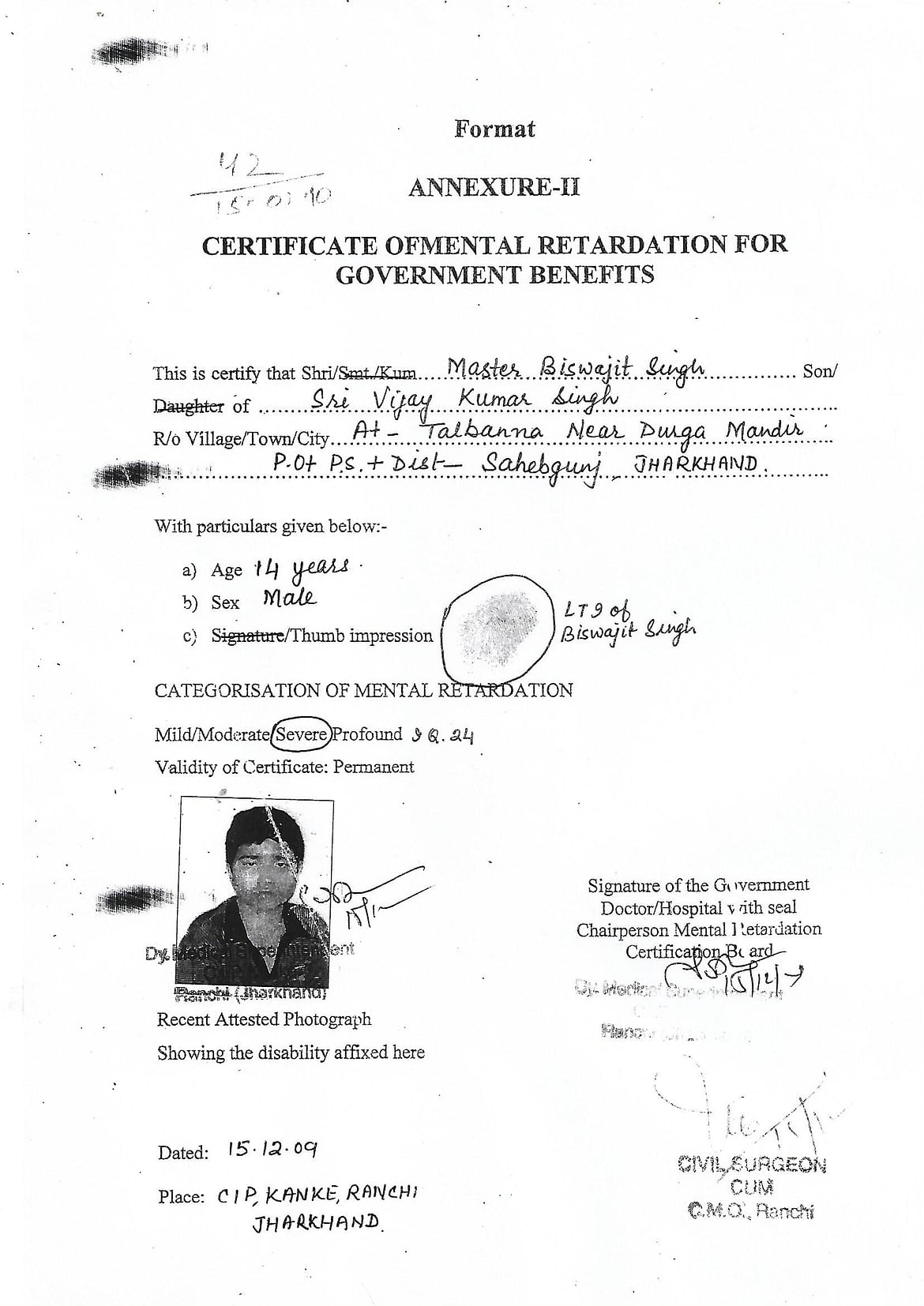 We even tried to seek help from Indian Government and State Government but got no help or even any suggestion for his betterment.
My son cannot describe when he is ill, when he is having stomach ache, or what sort of physical problem he is having.
During 25 years of experience I have known that I am not the alone unfortunate mother who is facing this kind of problem but came to know about many such helpless mothers in my locality. Not only Medical Science but we have been to many Holy places to pray to GOD that HE makes my son normal.
'My son is entirely dependent on his parents even for bathing and toileting'. My son needs the help of the generous and benevolent people. After years of costly medical treatment for my son at many places throughout India we have less meaningful amount left with us for his further medical expenses, life surviving skills and spending his life worthy, meaningfully and constructively.
So, we humbly request you to kindly come forward and make a generous contribution from your side so that you all can help our child and other such mentally challenged children in our locality survive by the God's Grace.

A minor contribution on your part can help him a bit in his life to stand.
May God Bless you all and keep everyone safe.
Thank You