Hello Friends,
We request you all to come forward to help our friend RANJAN RAJAK, who is suffering from Oral cancer from past 3 months. It's spreading day by day and doctor has advised to go for the chemotherapy that will happen next couple of weeks. He has spent almost all from his saving for the treatment but this time, he needs financial help from us for the treatment.
The doctors have given an estimated amount of Rs 3,50,000 for his treatment and chemotherapy. 47-year-old Ranjan requires immediate attention to his ailment.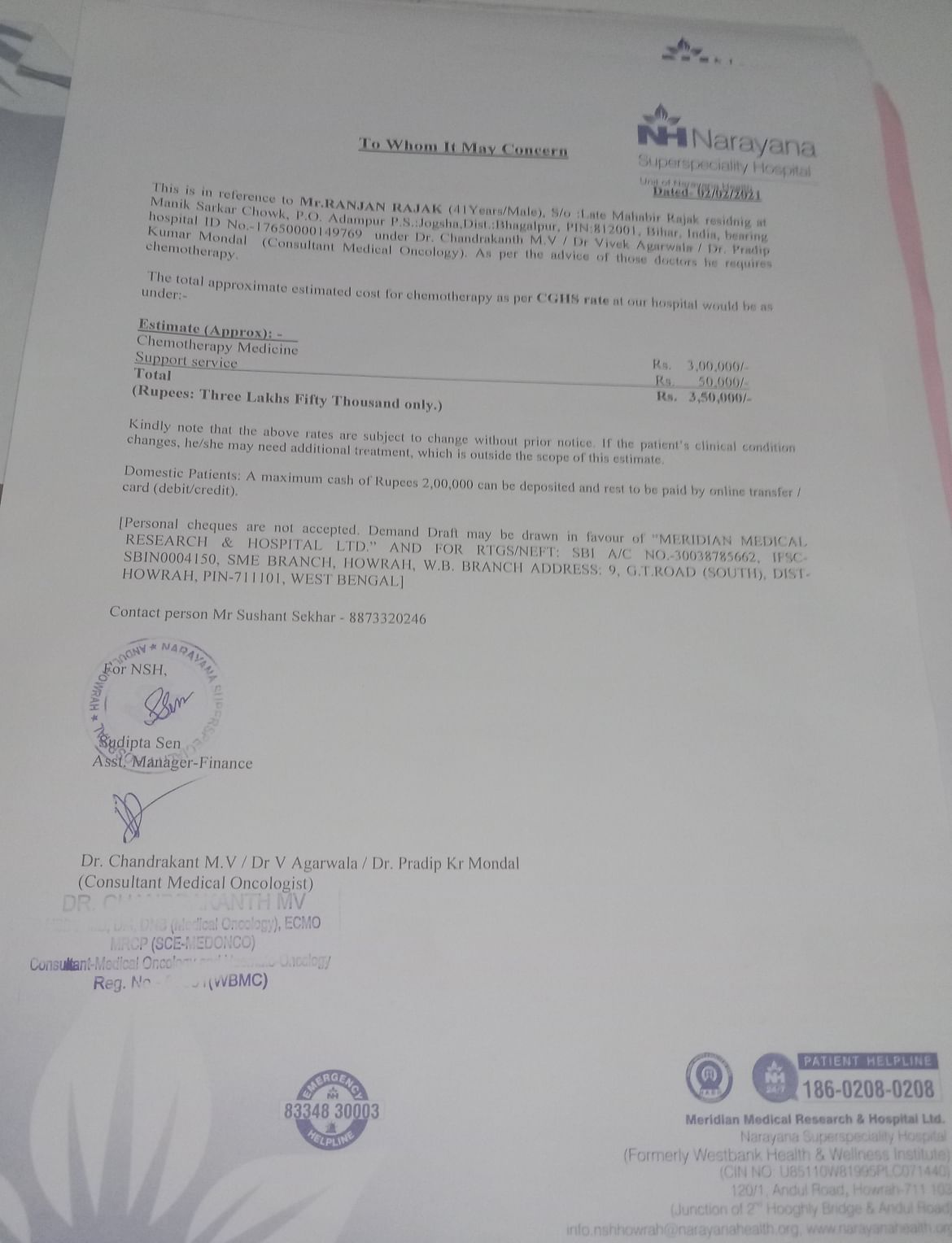 Any contribution will be of immense help. We request you to contribute and share this campaign with your friends and family.