This is an appeal to help my niece Vanisha who lost her father Anil 10 days back. Anil is my cousin and was only 39 years old when he met his maker.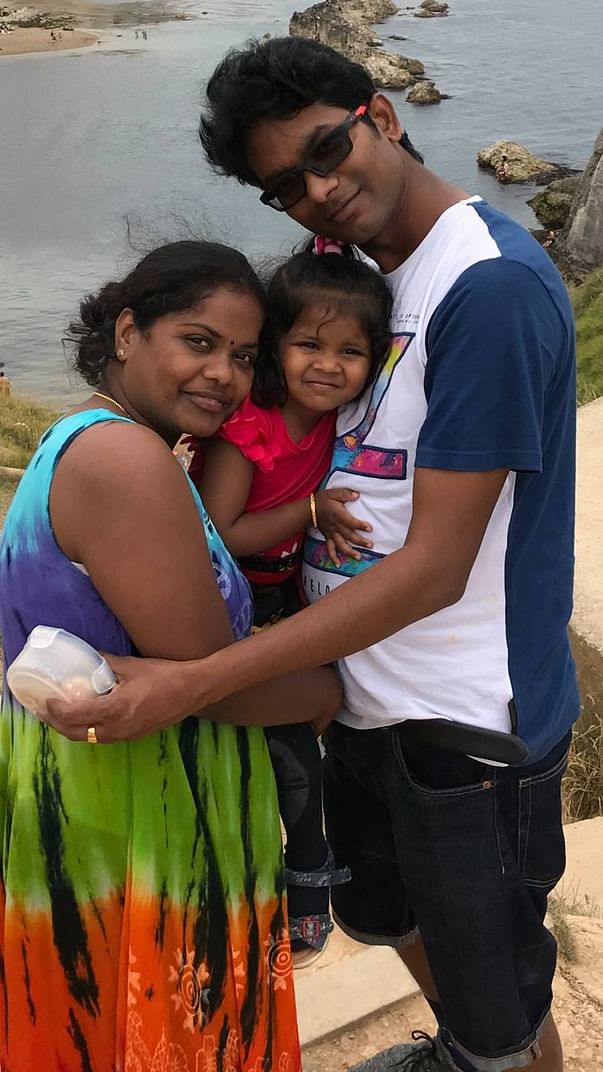 For any daughter, a father is her first and biggest hero. He takes care of her, protects her and sees her through all her milestones in life. Every girl deserves to have that experience. Vanisha wanted the same and deserved it like anyone. There is nothing worse in this world to see your father die in front of your eyes that too when you are just a toddler – 5 years old. That is what little Vanisha experienced 10 days ago when her loving dad died suddenly in a matter of minutes when the car they were traveling met with an accident. It was a miracle that Vanisha and her mother survived. But before they did, they went through a nightmarish situation that should never happen to anyone.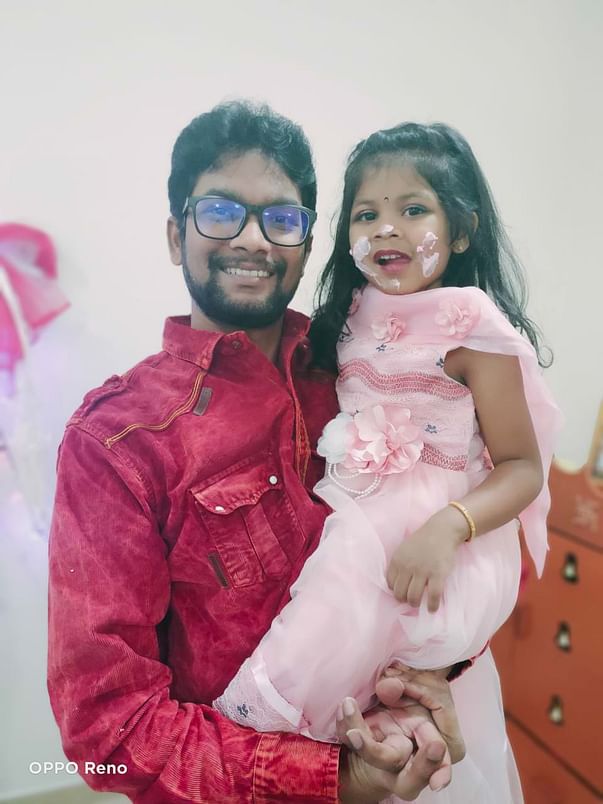 On the fateful day of 5th June 2020, Vanisha along with her parents Anil Kumar AV and Shantilata started a journey from Solar to Muscat to explore new rental homes to move for an upcoming transfer of job. What she didn't expect is that their beautiful life will turn upside down and he will leave them both forever. An hour into their drive, the car developed a snag and the steering drifted forcefully causing Anil to drive to the median that resulted in car tilting on one side – the side where Anil was sitting. The car kept moving and hit a tree. Anil immediately suffered critical injuries. He started coughing lot of blood and kept shouting for help.
Shanti, his wife tried to help by clearing the blood pool and open the car door that was jammed but to of no avail. The highway was secluded and being a Friday that too in Corona times, there was no help to the family for nearly 30 minutes. Anil kept saying "I don't want to die. Please save me, help me". In a matter of minutes, he realized that he is meeting his maker and even in his dying moments, the only thing he said was "Take care of my daughter and parents" and closed his eyes forever. Help arrived very late and by the time they did, Anil left this world. It was truly a shock to the rest of the family and friends.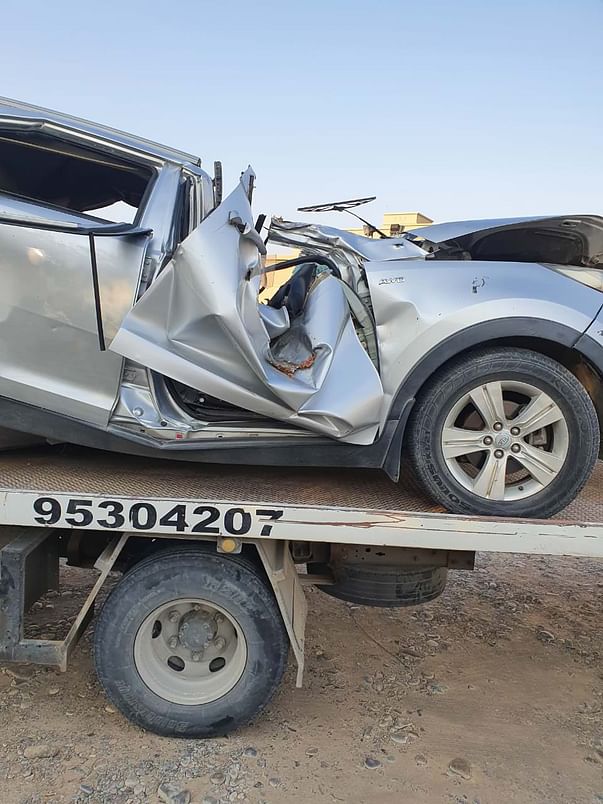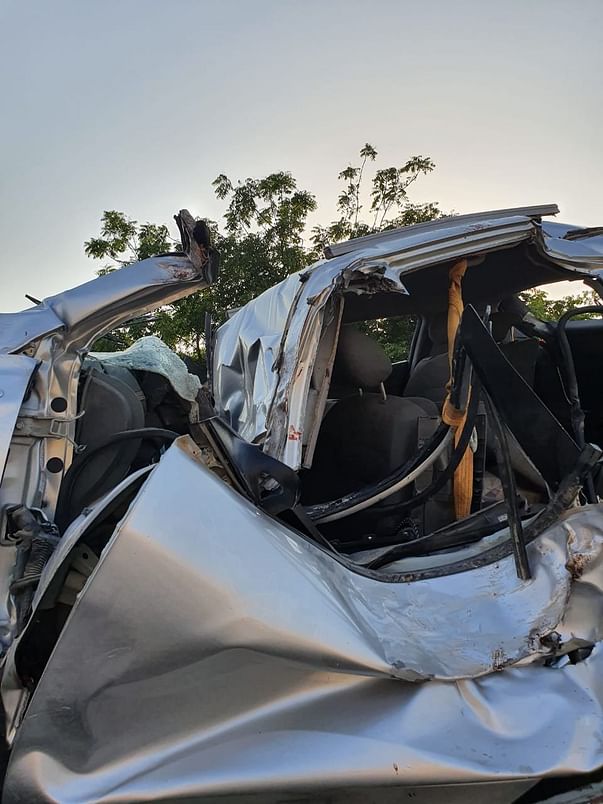 Those who know Anil vouch for his traits – family man, empathetic to the needy, always smiling and built deep personal relationships with everyone. Above all that, he was a great father to the little Vanisha always. He was one of the most charming persons and within no time, built his own community around him that was always there for him. Being an only girl child, Vanisha was closer to her dad than anyone and has not been able to understand why her dad no longer plays with her, feeds her and sees her. The only thing she knows is that he went to meet God. There is no replacement for him.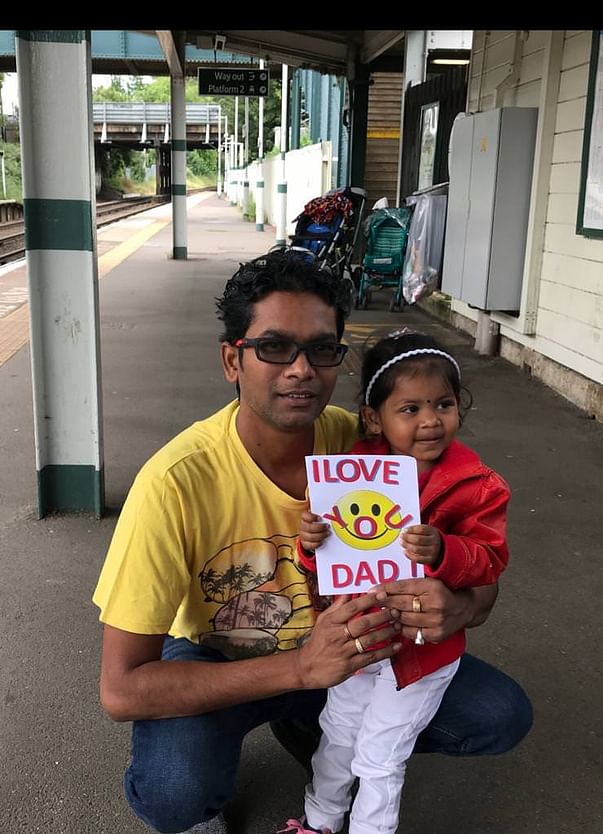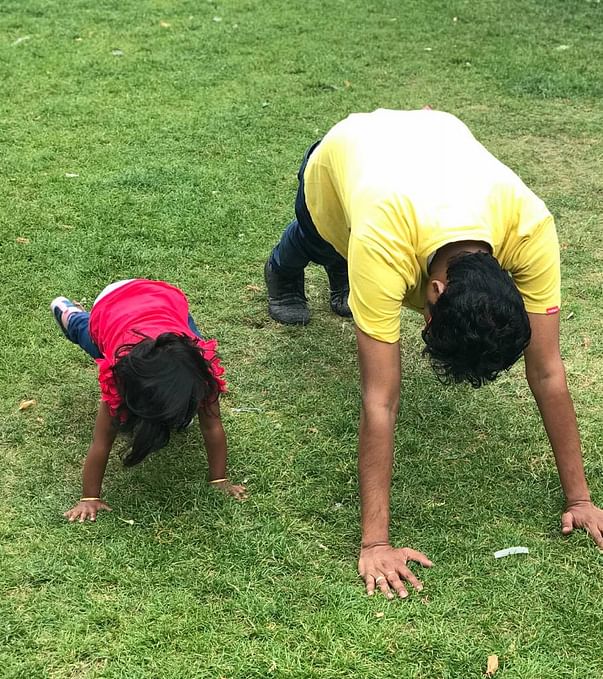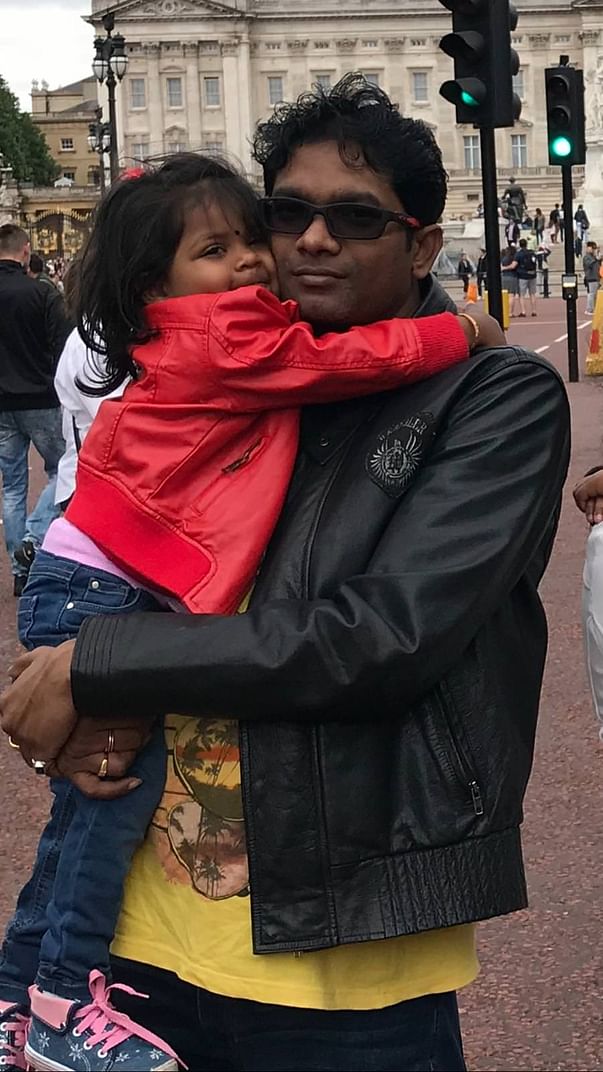 Now we all understand the true meaning of Anil's words - "When God blesses you financially, don't just raise your standard of living. Raise your standard of giving". True to his words, he helped many of his family members and friends over the years. But we never thought that his family will be at receiving end and they would need everyone's support in this difficult time.
While Anil has been working out of Oman for few years, his job was not a high salaried one and the company doesn't seem to have any sort of insurance that can support his bereaved family. He was a single earner in the family and had to support parents back home too. The savings are minimal and Vanisha's future depends on building a support system from financial perspective. His family members are going to support as much as they can, but this wouldn't be possible unless every kind soul step in and help her build a future where she can grow up to be an independent woman.
Even small amounts donated generously and wholeheartedly will be helpful for the family and the little one. All amounts received would be added to the trust that will be created on Vanisha's name and will be used responsibly for her upbringing, education and career.
We request your support to the little Vanisha in remembrance of Anil and his love for everyone.