As things stand, a lot of our frontline warriors in the war against COVID -19 (Doctors, nurses, and paramedics) do not have enough safety equipment to protect themselves.
While they are out there selflessly performing their work, they are at a real risk of getting infected without adequate protective gear. If the situation is left as it is, it will lead to a spiraling disaster. With an objective to do something about the situation, we have started this drive to collect donations and provide face shields and masks to our frontline warriors.
With the generous donations that have come forth so far, we have already provided these items at 4 hospitals. We intend to keep going and request everyone to donate generously towards this cause. Below are a few pics.
Doctors receiving masks and shields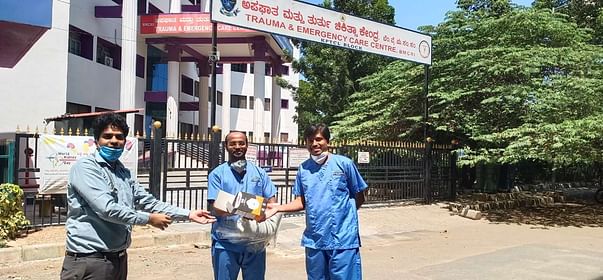 Paramedical staff wearing the N-95 masks which we distributed.
Paramedical staff using N-95 mask and shield donated by our team in the ICU.