Pancytopenia is a condition that occurs when a person has low counts for all three types of blood cells: red blood cells, white blood cells, and platelets. Pancytopenia is usually due to a problem with the bone marrow that produces the blood cells. However, there can be several different underlying causes.
Rakesh is a 37-year-old man working as a security person at Mankhurd. He has a younger brother and a sister. He is the only earning of the family. His parents expired a long time ago and only he has to look after his siblings.
He was leading a normal life and suddenly got fever thinking its covid but it was a greater terror in all.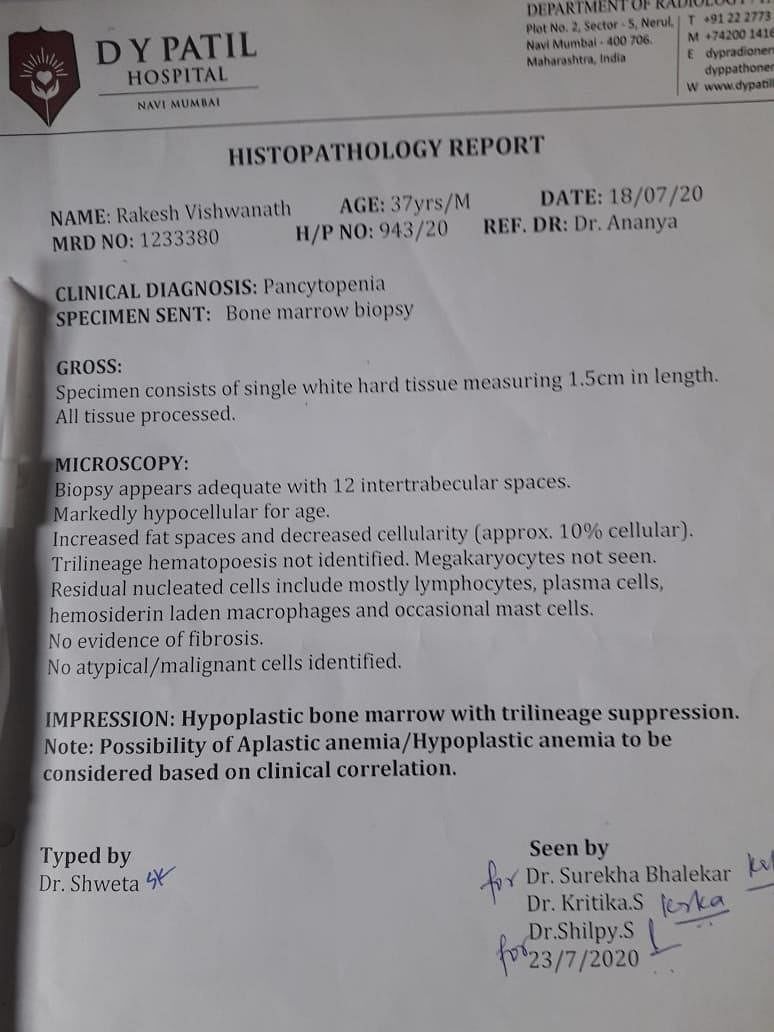 Doctors have advised that he needs to undergo surgery for bone marrow transplant only then he can survive this ailment. This transplant has a rate of 96% recovery and we hope to get it done and get Rakesh out of this safely.
I want to help his relative Pravin Panchal to raise the required funds.
We want this to reach more and more people possible to donate and spread the word all around.