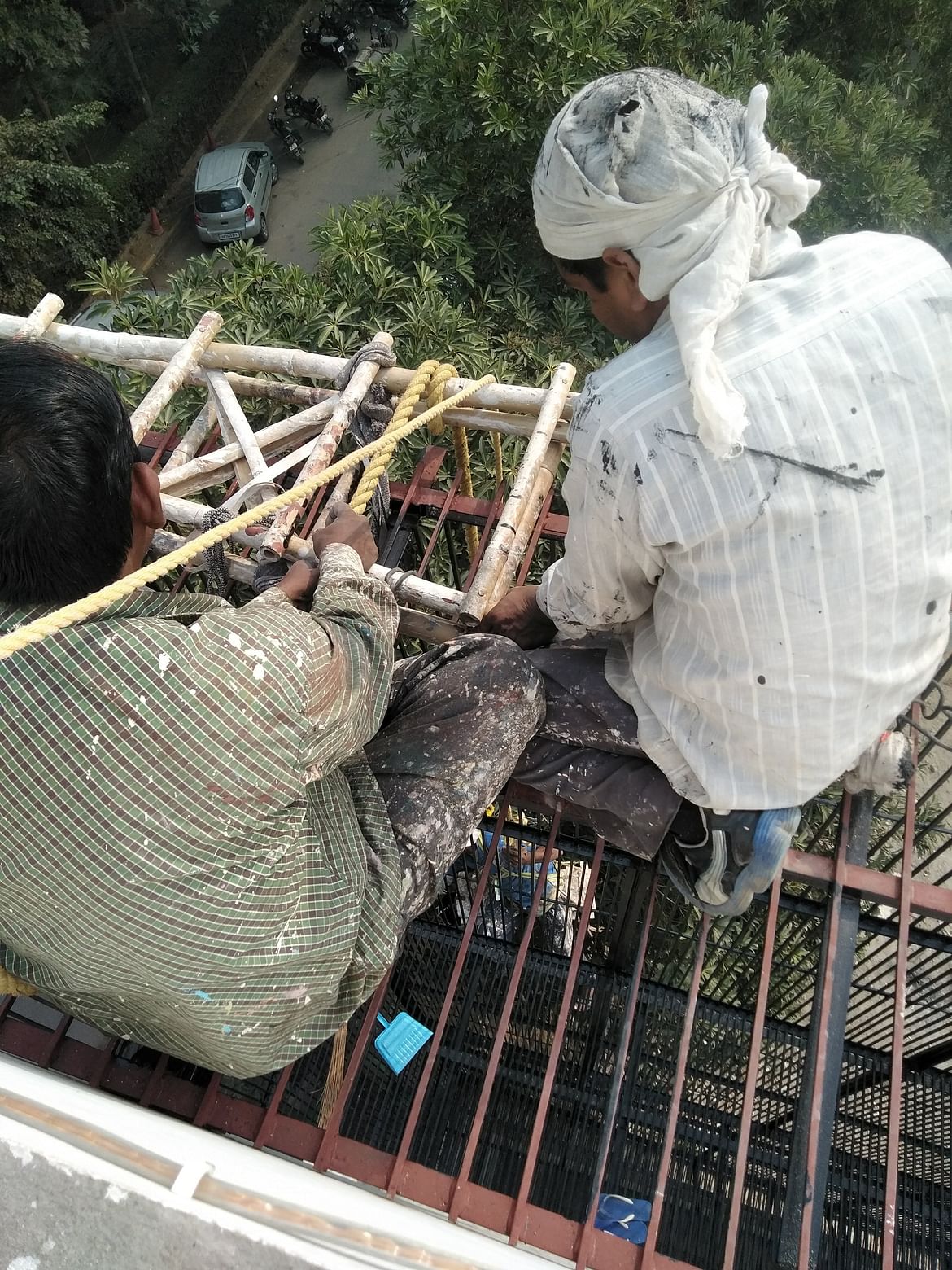 hi I'm raju Prasad I'm from gorakhpur up. Im 34 old I have deep knowledge of whitewash and polish wood intirely I am veteran parson is thise field.Raju Paint Contractor did his own meager work with R p.s. Decided to convert to home paint service company and restartAnd together claim over 14 years of experience with serving over 1500 new paint repaint. Over the years I have earned the reputation of being very friendly and critical. We will help with your contributionHi my name is Raju Prasad. I have been working in paint polish cleaning for a combined 16 years as a small business ie paint contractor for 10 years in which I have given a lot of service in Delhi Gurgaon. I am known for honest friendly service people. A reputation that I am proud of.On March 22 last year, the country did not come to work, due to which my paint service work stopped. Due to this, my workers and I are facing unemployment. So we have taken this decision and thus want to start on our work as RPS Hand Tent Service Company.
What to expect from the work of this company, this time you want to raise some of the ways that we are going to do. As a result of the prices that completed any project.
New home paint
Re home paint
Offices paint
Cleanings, room, kichen,office.
Wood polish
Iron paint act.
This service is done in the home office.
In mail-For Kent service, mail us from your device from anywhere. We come to your home or office and service your home office. On 1 November I started working on my project because I want to open my company as soon as possible. So as you can see I definitely
So as you can see I certainly did a lot of work ahead as I am sure. You know A lot goes into opening a business. That is, money is what you can help.
I need is 350000 rp.
Spiderman kite. 26480
Cleaner machine 7000
Compressor machine 20000
Tools 30000
Office furniture 50000
Paint accessories 100000
Working capital 50000
Co. Ragestretion 45000
Web 30000
Cost incurred.