Hello everyone,
We hope you are all well. With a heavy heart, we come to inform you about tragedies that have affected two families from the JGU community. Sandeep Ji was battling covid for over a month and passed away on the 8th of May, 2021. He was a beloved supervisor in the university who was respected and adored by the workers. He is survived by his wife Lalita, two children, and aging parents that need help battling these tough times.

Rajesh Didi works in the academic block. Her husband passed away battling cancer for two years on the 16th of May, 2021. The treatment has taken the better part of her income and has left her in debt. With two children to take care of and a raging pandemic, she is in a precarious position.

This call for funds is to help these families tide through with a sense of security that has been lost due to untimely death and loss amidst a pandemic. Whatever contribution made will be shared equally between the two families.

Every little contribution counts,
Thank you, and take care!
Sandeep bhaiya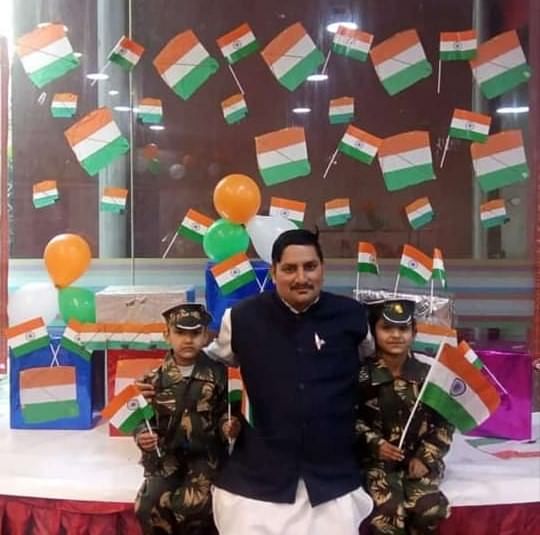 Sandeep bhaiya's wife (Lalita ji) with their children
Rajesh Didi with her children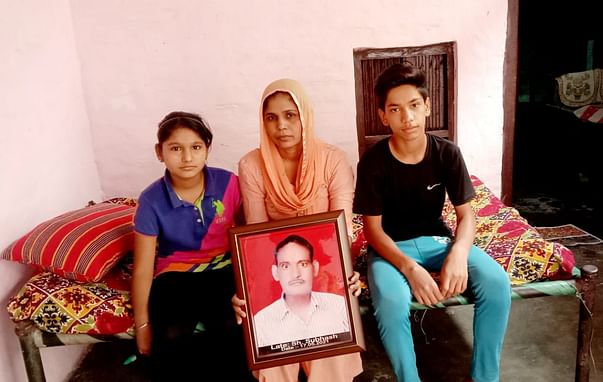 A letter from JGU workers requesting support for the bereaved families (translation available below):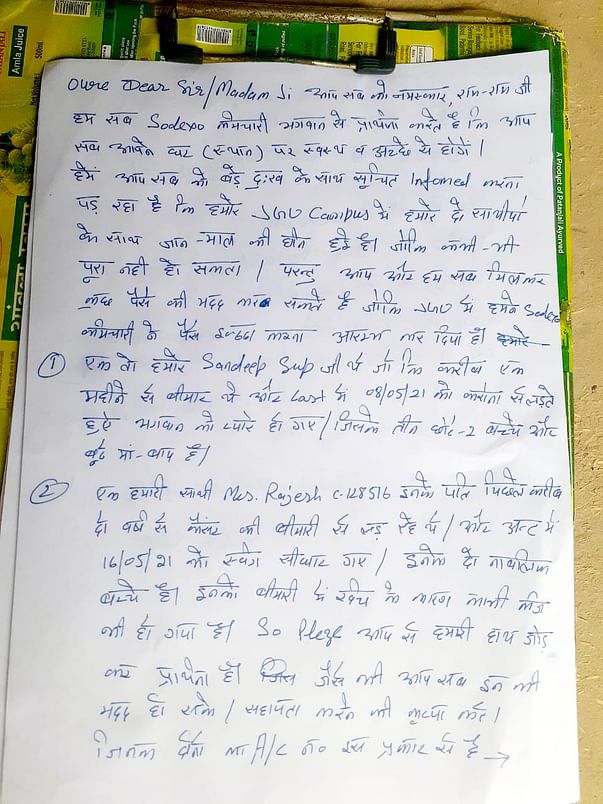 "
Our Dear Sir/Madam,

Greeting to you all, Namaste, Ram-Ram.
We all Sodexo workers are praying to God that you all are keeping well and healthy at your homes.

With deep sorrow, we are informing you that on our JGU Campus, two of our companions have faced the loss of lives that can never be returned. However, you and we together can help with some money which in JGU some of the Sodexo workers have already started collecting.

1. Firstly, our supervisor Sandeepji who was ill for more than a month, and on the last day, that is 08/05/2021, passed away fighting Corona. He has 2 little kids and old parents.
2. Secondly, our colleague Mrs. Rajesh whose husband was battling cancer for 2 years. In the end, on 16/05/2021 he passed away. She has 2 young kids. Due to the cost of treatment for the illness, they have incurred a large debt.

So please, we request you with folded hands, however, you can, please help them. We hope you cooperate with us."