K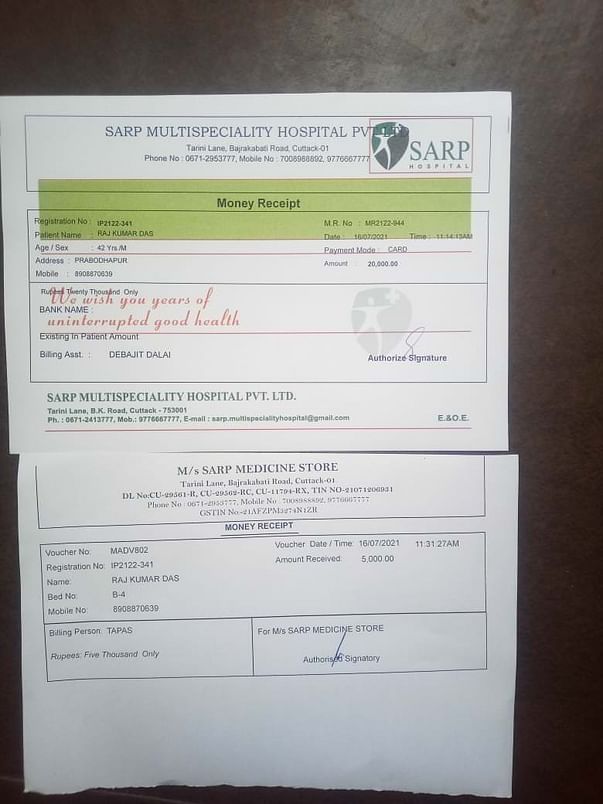 My name is Niranjan Behera and I am here to raise funds for my friend Raj Kumar Das who is 36 years old. We both live in the same neighborhood. He is a daily wages worker.
Raj Kumar Das lives in Para village, Basudevpur Block, Bhadrak District in Odisha with his wife and one small daughter.

He is suffering from Brain Malaria and Diabetic Ketoacidosis (DKA) for the past 15 days. He is currently admitted and receiving treatment at the Sarp Hospital, Cuttack, Odisha. He was admitted in Government Hospital SCB, Cuttack earlier.

In the next 30 days, we need Rs.5,00,000.00 more for Further treatment. His family is very poor and his wife has already sold her all jewellery for treatment. Please come forward to support my cause. Any contribution will be of immense help. Do contribute and share this campaign link with your friends and family.