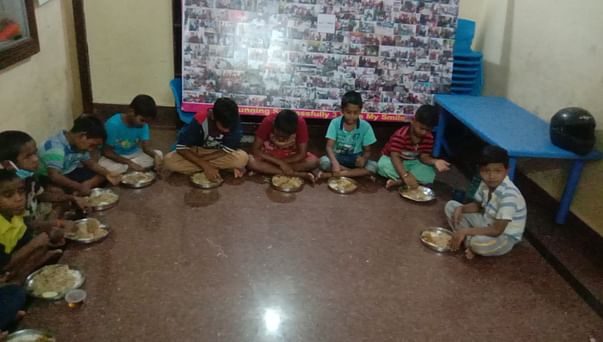 My smile Charitable Trust Ongoing Helps
1)
Anna Samarpana program,
Anna samarpana program is continuing fill now, every week end we are serving lunch 200 to 250 needy people.
2)
Mruthyunjaya Program,
Mruthyunjaya Program Again in the year 2020 we have started one more program named as '' Mruthyunjaya '' where we are giving medicines to patients who cannot afford their medicines, we are continuing this program
3)
Celebrating normal peaple's birthday in Ashrama
In the Ashrama of my smile charitable trust came and celebrated their birthdays and their wedding anniversaries. These people gave children's, the We cake, chocolates and also some arranged food for a day.We thank everyone in behalf of the Ashrama.
www.mysmiletrust.org