Covid19 has hit us hard. While those who have the money are still better off but the daily wage earner has lost his livelihood. Hunger shouldn't be the first thing on anybody's mind right now. While India fights the virus let us make sure that those who have enough, help those who don't.

We are aiming to provide food for everyone suffering during Corona outrage. We have already provided food to thousands of people. We want to continue this without any friction. We need help from our people to feed our people.

The money raised via this campaign will be utilized to provide Food to maximum people from the unorganized sector of the Indian economy irrespective of their caste, religion, language, or other social and demographic distinctions. Food is amongst the most basic of human needs; if individuals get the Food to eat, they can survive.

Please come forward and help....

A team of members have been helping humanity in myriad ways since its inception.
chennur constituency is a place where the poor and downtrodden have always found food and shelter. It is a tough time for everybody in the world. There's nowhere to run, nowhere to hide. Those who can afford to stay in their homes are lucky. But there are people in crores in this country that live day by day and cannot afford a WHO-recommended 6 feet space around them once they are home. They need immediate help. Please donate generously to Raghu and his team members and be a part of running to feed the poor.
Let's hope that we can enable the people to run this program until these tough times tide away. As a part of humanity and kindness, we decided to provide basic needs to the poor for the next 20 days to nearly 5 mandala, a maximum of up to 100 villages.
100 మంది లారీ డ్రైవర్లు,100 మంది వృద్దులకు రఘు తిప్పారపు మిత్రబృందం సాగర్,శ్రీనివాస్,కిరణ్, భోజనం సరఫరా....ఈరోజు మంచేరియల్,మహారాష్ట్ర హైవే పై మందమర్రి ప్రాంతంలో లాక్ డౌన్ సందర్భంగా ప్రజలకు అవసరమయ్యే నిత్యావసర సరుకులను తమ ప్రాణాలను సైతం లెక్కచేయకుండా రవాణా చేస్తూ ప్రజల అవసరాలను తీరుస్తున్న లారీ డ్రైవర్ల ఆకలిని గుర్తించి భోజనం అందించడమే కాక, అదే ప్రాంతంలో ఉన్న 20 మంది వృద్దులకు కూడా భోజనం అందించడం జరిగింది.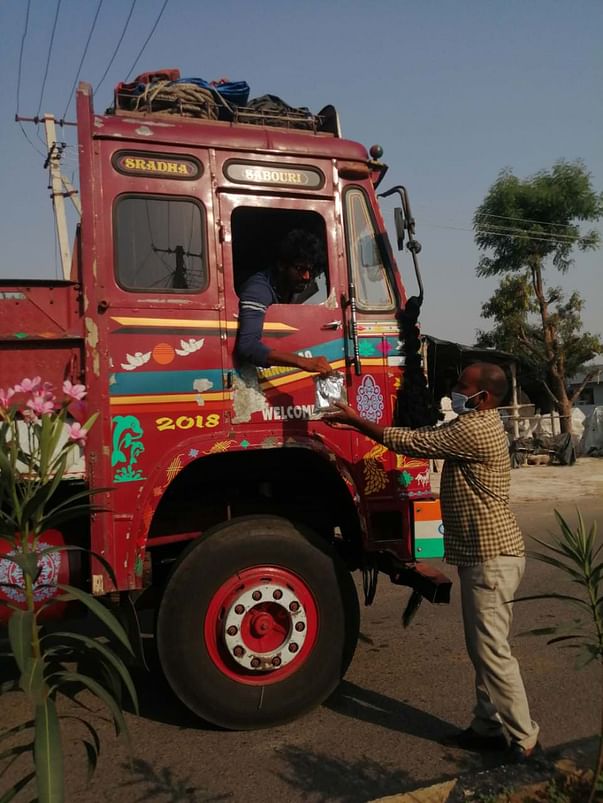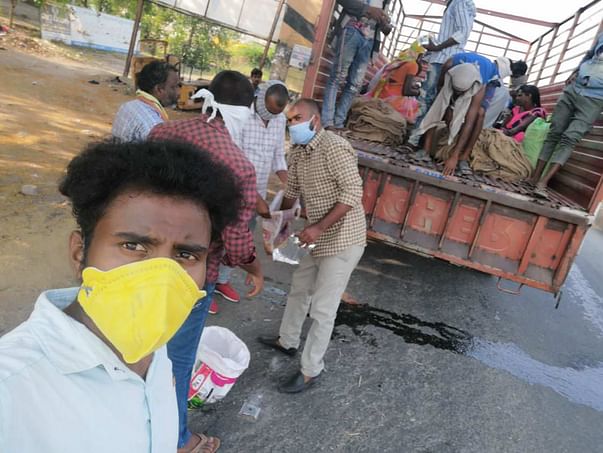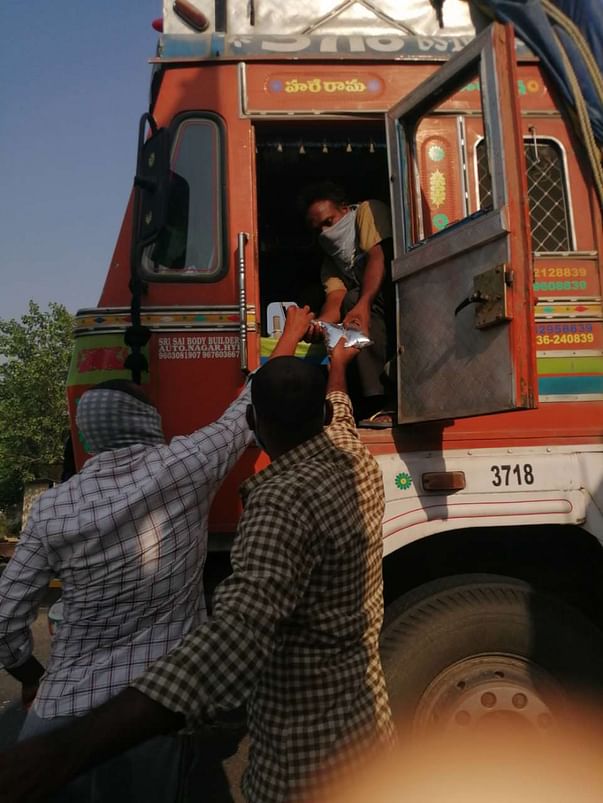 On behalf of #Ambedkar #Jayanthi, we recognized the hard work of #police department fight against #Coronavirus and arranged them #Waterbottles along with #Bananas as a token of appreciation in various places of #Hyderabad#banjarahills #virinchihospital circle road no 12#telanganabhavancircle#filmnagarcircle#jubliehillsroadno36#jubliehillscheckpost#hitechcitycybercity#stayhome #staysafe
Sonu along with team members