I need this fund for myself . I will use it for my college fee . I want to do diploma in physical education . This Diploma course duration is 2 Years
My parents are unable to pay My fee. We have a Small Dairy farm. Due to lockdown in Whole country the milk Rates had been decrease . We faced lot of loss in this Business . We taken loan for setup this Business , EMI of loan is not completed. This year I was completed my class 12th with 82.80 Marks. I wish To do DPED. But due to lack of money. I can't do That
firstly I want to diploma in physical education , with this diploma I will continue study for upsc. i want to become an IAS officer. For the secured career i want diploma in physical education because i have School State games Position certificate. once I was selected for national in school games. After this diploma i will be graduate in physical education also after that I will be do MPED ( Master in physical education)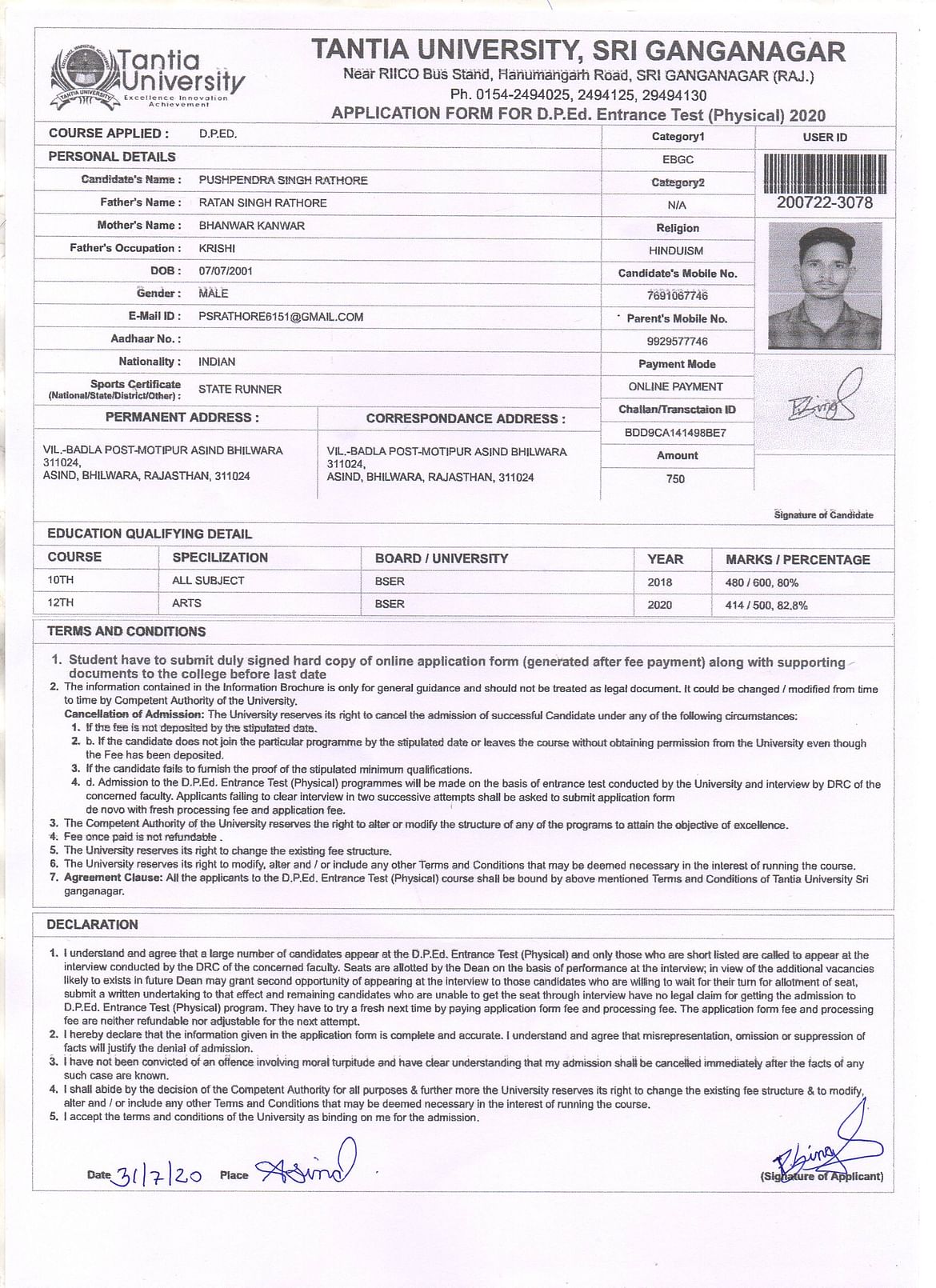 i uploaded important documents for the Approval of my Collage . i uploaded my Application form.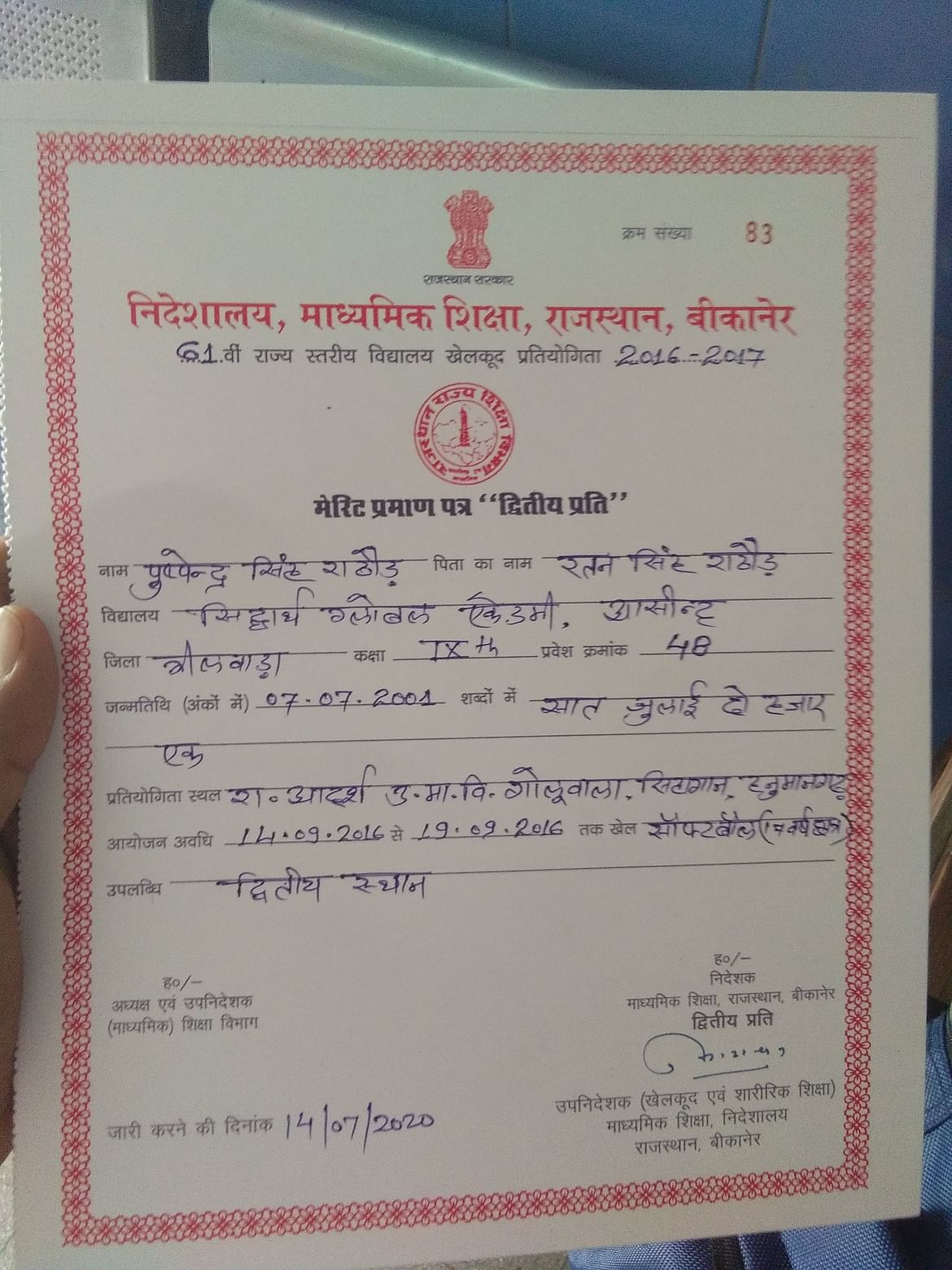 This is my sports certificate which is required in diploma in physical education.
I need Your Support for my further education. Your small Contribution will change My Whole Life.
I will utilize this funds as Given below the table
Education fee: 18650
Sports fee : 7150
Hostal fee : 34800
This is for 1 year course . Same criteria of fee in second year. So i need Rs155000 .
The collage is so far from my town.
Contact details : psrathore6151@gmail.com
that's why our financial condition not good at all. And my parents unable to afford my diploma fee. this is the reason i want fundrise.
Thank you.