Dadasva Annam – Distributing Food Abundantly
Annadan is considered as 'maha-dan' or a great service practised in our country since ancient times. This seva of distributing food to people, especially those in need, is integral to our culture and tradition.
Hare Krishna Movement , has been extensively distributing fresh, and hygienic food to underserved sections of society. Over the years, our feeding program has benefitted lakhs of people in the region. The smiles of satisfaction on their faces have motivated us to continue our feeding activities with even more enthusiasm.
Coronavirus pandemic has severely impacted people's lives. Specifically impacted are the patients and their attendants in the Hospitals, sick people stuck in their homes and the Sadhus.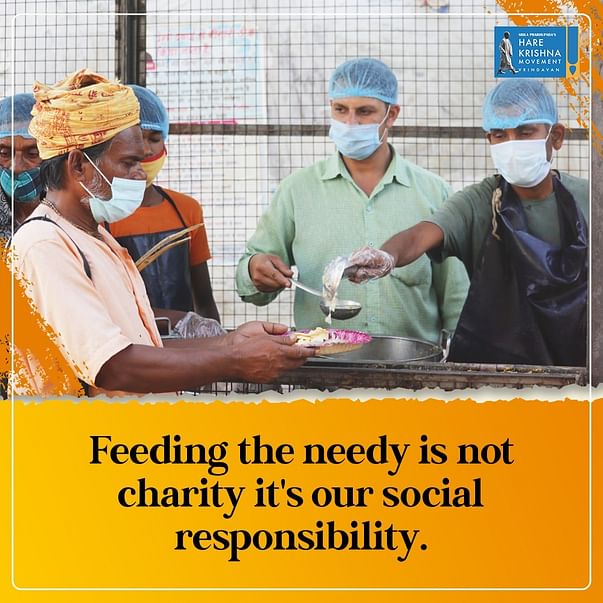 During the pandemic as w e are aware, people from humble and economically disadvantaged households visit government-run-hospitals to avail affordable healthcare. It is often seen that the attendants of patients struggle to find hygienic and reasonably priced meals nearby, adding to their anxiety.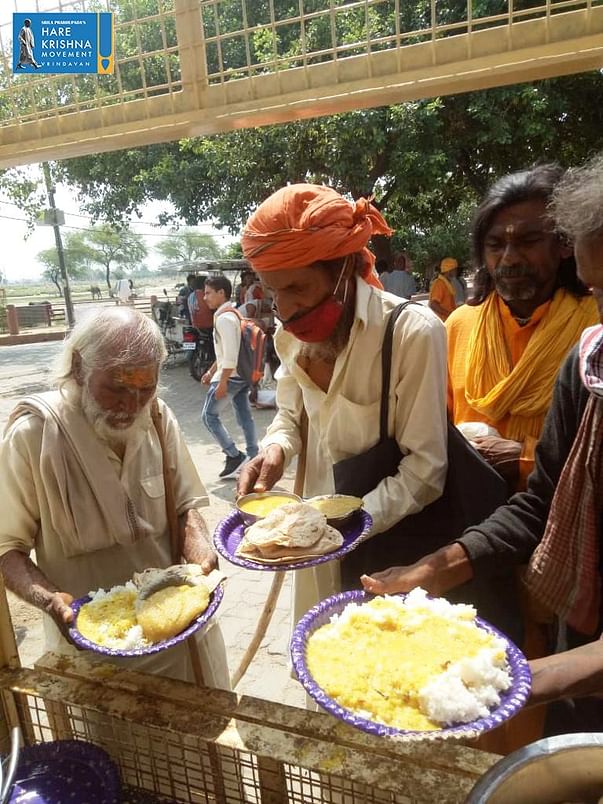 To address this crucial need, HKMV has started serving hygienic and wholesome food free of cost to patients and their attendants. This initiative will help them benefit from the nutritious meals necessary for good health. It will also .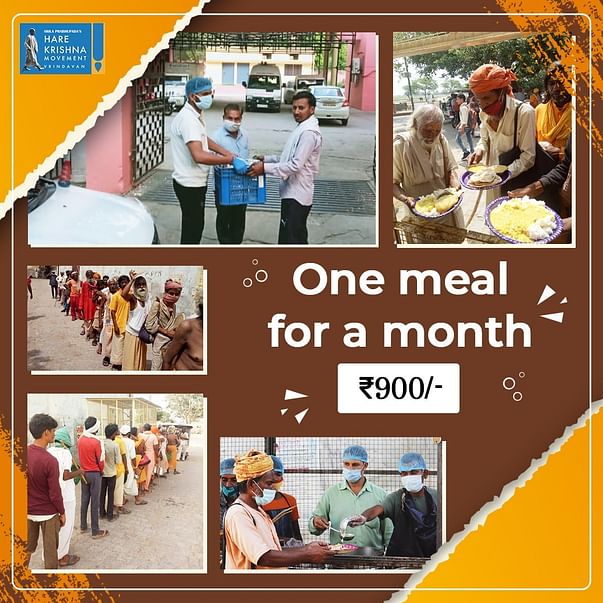 'Dadasva Annam – Distributing Food Abundantly' is our motto and we are working towards increasing the scale of HKM feeding initiatives. This is in pursuance of Srila Prabhupada's desire that
No one within a ten-mile radius of a Hare Krishna centre should go hungry.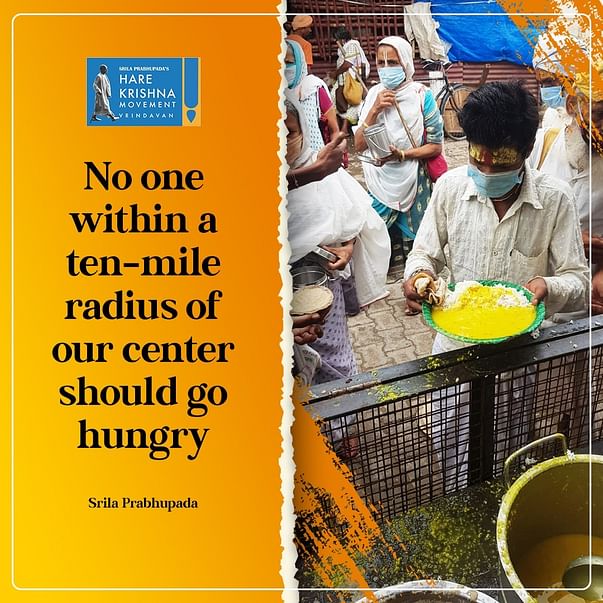 We have been serving sumptuous meals to sadhus residing in Vrindavan who lead simple lives and depend fully on the generosity and goodwill of devotees for their subsistence. This seva will help them continue their bhajan without having to worry about the next meal. More than 2000 Hospital patients and sadhus are currently receiving unlimited food in Kesi Ghat, Gyan Gudri, Pani Ghat and other areas in Vrindavan.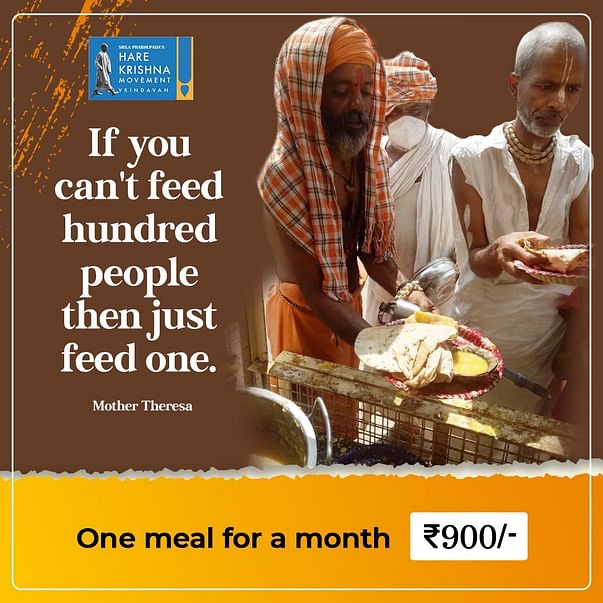 We request you to come forward and contribute liberally to the annadan seva. Your wholehearted support will help us continue our service to humanity. The blessings and prayer of gratitude of the beneficiaries will surely bring immense prosperity and happiness to you and your dear ones.