Have you ever thought of what's happening to those who don't have food to eat, who don't have roof to cover themself from rain or sun, who don't have expectations but still has hope, a great hope of being helped.Have you ever thought about them without whom our life was just a engine without fuel, yes i'm talking about those poor Labourers, Fruit sellers, your house maid, gardener, driver and many more of these categories.
NO, A big No.. we don't think because our life is on a smooth runway, actually we don't care about those things which are out of our way but trust me, they need us, they need our help.
this article is for those needy ones. please give it a read. please!
YOU AND ME, TOGETHER CAN GIVE A BROAD SMILE ON THOSE CUTE LITTLE FACES AND MAKE THEM EVEN MORE BEAUTIFUL.
WHO ARE WE?
We are a team, a team of 4 enthusiastic one trying to spread some love, some courage to those indigent people who are doing a battle daily to live, to eat, to survive, even more dangerous than covid attack.
We four are from WestBengal, UttarPradesh, Jharkhand, Bihar and being well-known to the major cities of the respective states and keeping these cities as our center of working, we do our works. And yes, let me know you we are neither big NGOs nor any charitable trust, we are just students having a passion of helping people mainly childrens as much as we can. We don't have much more, just have some pieces of work but they are quite satisfying. Last holi, diwali and during navratra we donated some educational stuffs (which may last six or seven months) with some chocolates to those children who wanted to study but their background was not allowing them.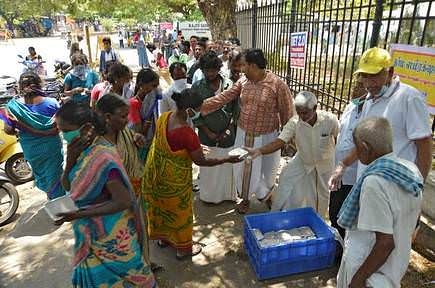 we encouraged them and this holi when we visited, 30-40percent of them were going to govt. schools. TRUST ME, An immense pleasure runs over the whole nerves seeing a happy faces of them.
we get collected every time during our vacations and invest our pocket money just for these smiles, but everytime we get sort of funds.This time we're thinking something big for these people and we need help of yours for this project, project HAPPINESS.
PROJECT HAPPINESS :
Starving, confused, restless and moving outside their territories searching for food and water, competition intense for the limited food, fighting and cowering, a cocktail of primal fear and basic instinct - a struggle for survival.
generally this is the condition of every slums and backward areas right now.
As our major working areas are the above four cities, and according to the data we have the more affected are Bihar and WestBengal. So, this project is mainly for the slums of East Bihar and westbengal. In the midst of COVID-19 pandemic, Cyclone Amphan has also caused unprecedented damage in Kolkata.
It has taken close to a hundred lives and left thousands of people homeless. There is a dire need for food and other essential items in the areas hit by the cyclone.
As we face a nationwide lockdown all those daily wage earners, waste pickers, thela walas, servants, construction workers and daily labourers relying on their daily wages to earn their daily bread are left starving and helpless as they have no means of income to feed their families until the lockdown is lifted and they get their jobs back. There are lakhs of them who are stuck here with no resources to even cook as a result they face the grim issue of dying out of starvation.
It is important that in times like this we show solidarity and come forward to help the ones in need. we have whole plan ready, we have the team ready with more than thirty enthusiastic volunteers, we just need more is funds and your support.We have started this campaign to raise funds for the same. We request you to join us in whatever capacity to fight this pandemic by feeding the starving.
we have planned to provide disaster relief and rehabilitation services across these cities. we help people to survive and rebuild their lives through our food, medical, shelter and livelihood programs.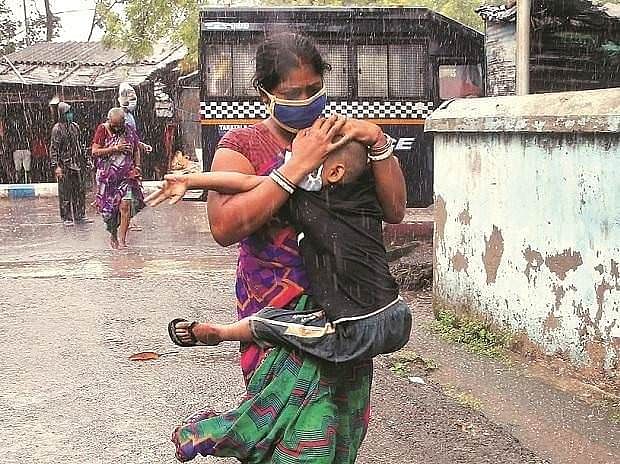 The money raised will be used to:
A rough graph just for getting an idea.

FOOD(Dry Ration like rice, dal, vegetables and some essentials)-
A single person costs rs 40 per meal,
A family having an average member of six costs rs 4000 for ration for a week.
A single street has almost twenty to thirty dogs which may cost rs 1000 for these 30 strayed dogs.

As the lockdown is getting normal day by day, schools are going to reopen soon, so we are also thinking to provide some educational stuffs to children with some important medicares.
we had already collected two lacs from our team and some family members also had showed some love, A big heart to them !
Now, We are targetting of 8 lacs from the fund and having a whole plan for 15 days, hoping to see a better scenarios after 15 days.
Targets:(15 days)
feed daily 100 people two time a day.
providing rations to 50 families.
two lacs for strayed animals for food and medications.
two lacs for the children for the education and medications.
and rest for the misc. expenditure like transport, labour charges, etc.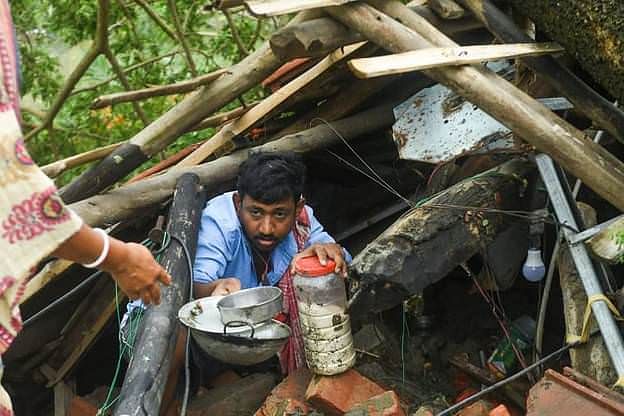 We have started this campaign to raise funds for those affected by this pandemic. The money will be used to distribute food in Kolkata, east bihar and other affected areas.please come forward and help as much possible.
Think once, we spend 10 rupees for carry bags. Till now, generally a single person had roughly spent thousand or two on carry bags. we spent thousands even sometimes lakhs on party foods which got wasted sometimes. If we think wisely, we spend many times where it's got no use.
Now in lockdown, when these extras expenditures has stopped,can't we donate those for the needy ones?
a hundred or thousand can't give your life a break but will surely give a new start to someone. Please think about this!
hundred from ten thousand people will make our target reached, not a big deal.. just need some courage to donate and some love towards the sad faces. they are expecting from us much more !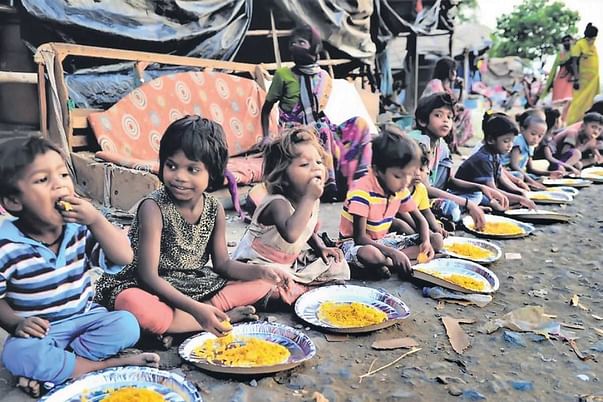 Rs. 1,000 donated by you will help us to feed 25 people.
Rs. 5,000 donated by you will help us to provide dry ration for 5 families.
Please donate and share this campaign to help the ones in need during these tough times.
Every bit counts.