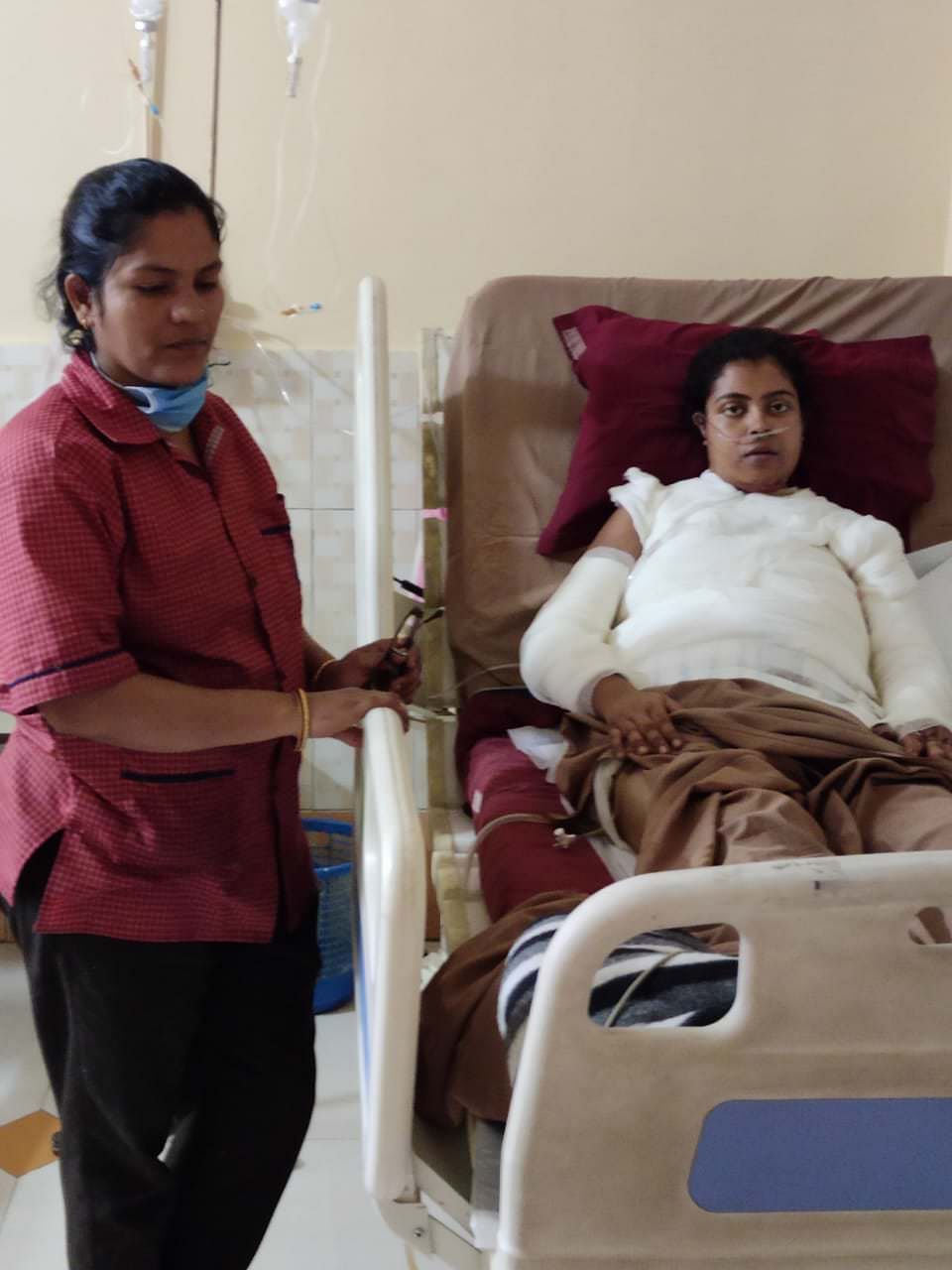 Little did Priyanka know that her life is going to change forever when she walked in to her neighborhood temple (Dayamoyee Kalibari) to pray for the wellbeing of her husband, Surajit Paul and their lovely four year old daughter. Meet Priyanka Paul-a dutiful wife and a doting mother, who is also is a young teacher offering regular private tuitions to supplement her husband's unsteady and interrupted income as a local building planner and contractor.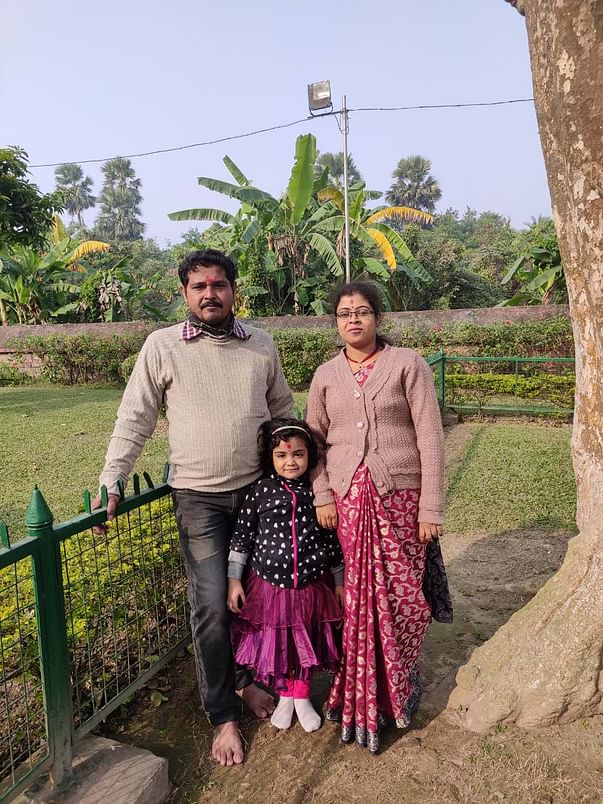 These changed on January 7, 2020 when her saree caught fire accidentally in Dayamoyee Kalibari (a well known temple in Chinsurah, her hometown in West Bengal, India) between 11 am and 11:30 am. The fire is believed to have started from candle flames used in the worship. Within minutes, she was engulfed in flames and sustained what the doctors would later diagnose as fourth degree burn involving over 60% of her body surface area. She was immediately rushed to Medical College Hospital, Kolkata, and later, due to inadequacy of the treating facilities, was shifted to the Burns Unit of MR Bangur Hospital, Kolkata. In the course of her stay, she developed and was treated for dehydration and fluid-electrolyte imbalance, wound infection and respiratory distress requiring supplemental oxygen. When her condition deteriorated further, she had to be transferred to Revival Nursing Home (a private hospital equipped with ICU care), 183/3 B.B. Chatterjee Road, Kasba, Kolkata-700042. There she continues to remain in critical condition despite aggressive treatment in the ICU. She has been through wound debridement surgery and is possibly going to need more surgeries in the immediate and near future. In addition, she is requiring intravenous and oral antibiotic treatments and supplemental oxygen with a low threshold being kept for mechanical ventilation. Her potential risks include severe infection, septic shock, kidney failure, respiratory failure, among other issues. The treating physicians currently estimate a stay of at least 4 to 6 more weeks before she is stable enough to continue her treatment on outpatient basis. In the long term, she is going to require multiple and staged plastic and reconstructive surgery procedures.
The daily expenses for Priyanka's treatment are calculated to be at least INR 40 thousands (approximately USD 560 per day). This works out to be a huge fund requirement of at least INR 15 lakhs (USD 26, 800) in the next 4-5 weeks. This is clearly beyond the means of the family living on Surajit's meagre income. He and other family members have already spent INR 6 lakhs (USD 10,700) for Priyanka's treatment so far, thus exhausting their life's savings. Experiences in Medical College Hospital and MR Bangur Hospital have proven that despite best efforts by the physicians and nurses, Priyanka couldn't be treated in the government settings free of cost and we have no option other than to continue treatment and hope for her recovery in the private hospital.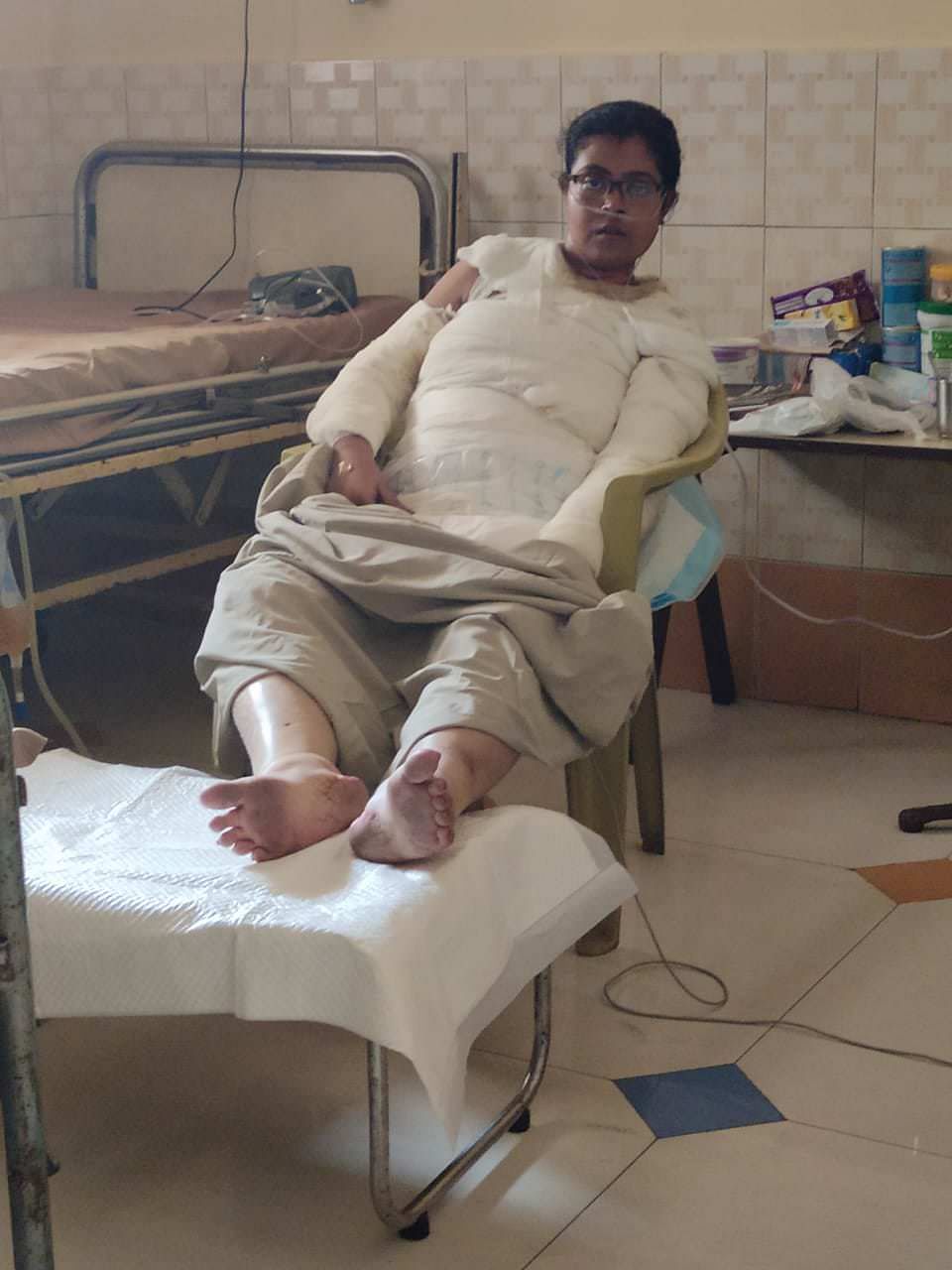 Therefore, we, Priyanka's family and friends, are sincerely appealing to you all to contribute financially as freely as you can towards the cost of Priyanka's treatment and also with your blessings and positive wishes, so that she can turn her life around and continue to be the amazing mother, wife and teacher that she is.