Dear Friends,
We all are aware of the untimely demise of our beloved friend
Vinod Kumar.
Vinod, BE from KEC Dwarahat (2000 Pass-out) and M-Tech from JNU Delhi, left for his heavenly abode on 2nd May 2021. He fought till his last breath against Covid but finally succumbed.
Vinod was a true gentleman, a caring son, a loving husband, a responsible father and a wonderful friend with always a smile on his face and ready to help others. Vinod touched the lives of so many with his affection and compassion and now it is our turn to support his family in their hour of need.
Vinod was the sole breadwinner for his family. He was working with
HCL Technologies, Noida.
His wife, Priyanka
is a housewife. She doesn't know driving and in a matter of just 30 days, she is struggling to get autos for arranging even the basic needs. She has to lock behind her small kids at home to go out and do the bank paper works and other things. Vinod has two kids, -
a son studying in class 7th (11 years old) and a daughter in 2nd Class (7 years old).
They are still unable to understand the situation clearly. Its hard for them to believe that their dear Dad won't be coming back to them ever again. Priyanka is unsure about her kids' future and is struggling to pay their school fees and fulfilling other requirements.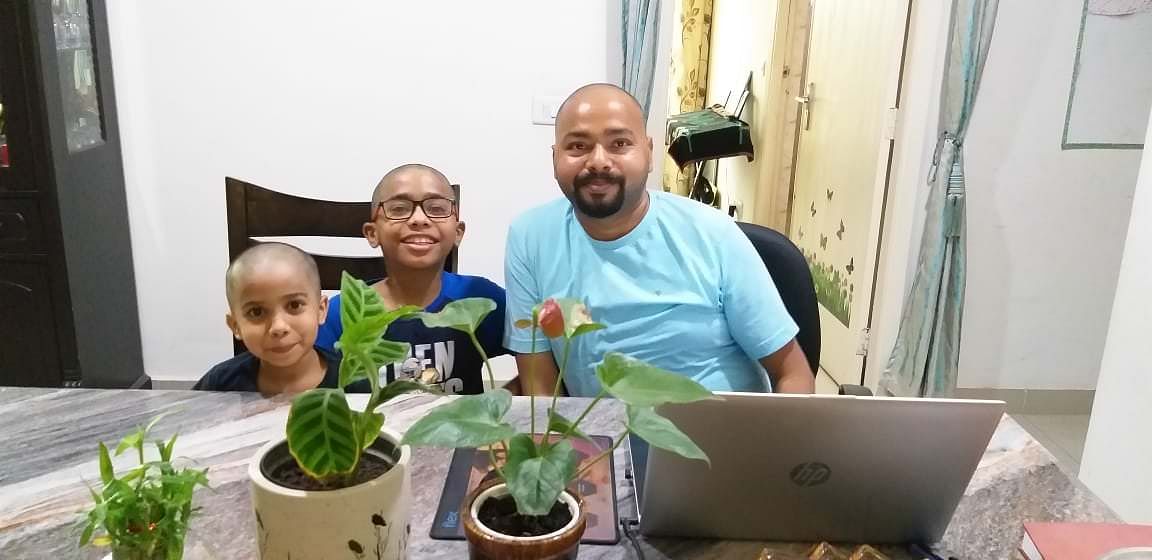 Although the loss caused is irreparable, this is a small effort by his friends, colleagues, and batchmates to support his family.
I request everyone to support his family with your prayers and donations to take care of all the expenses and plan for the future. Please do come forward with your contributions to this noble cause. No contribution is small.
Thank you in advance for your kind heart!