About me:
My name is Prita Yadav. Im a fitness freak working in a corporate. Im also a mother to a beautiful 18 month old daughter, a former state level hockey player, an avid runner, a small time author and an aspiring triathlete.
My dream:
I caught the running bug in the year 2014 when i won a corporate 10k and donated 25k to an orpanage. I instantly loved the cause and started running more. Soon 10k moved to 21k n before i knew it i got an entry for New York marathon in 2016 from my organization. After running New York i saw The dream of completing the 6 star Abbot World Major Marathons some day. Thereafter i ran Chicago marathon in 2017 and London marathon in 2019 just after 8 months of delivering my baby girl through C section. It was the most gusty decision of my life to run the London marathon post delivery. I had to take personal loans for both Chicago and London Marathon to fund myself. I have got a confirmed entry for Berlin in Sep 27,2020, but unfortunately taking another loan feels an uphill task as im still paying the huge EMIs for previous marathons
.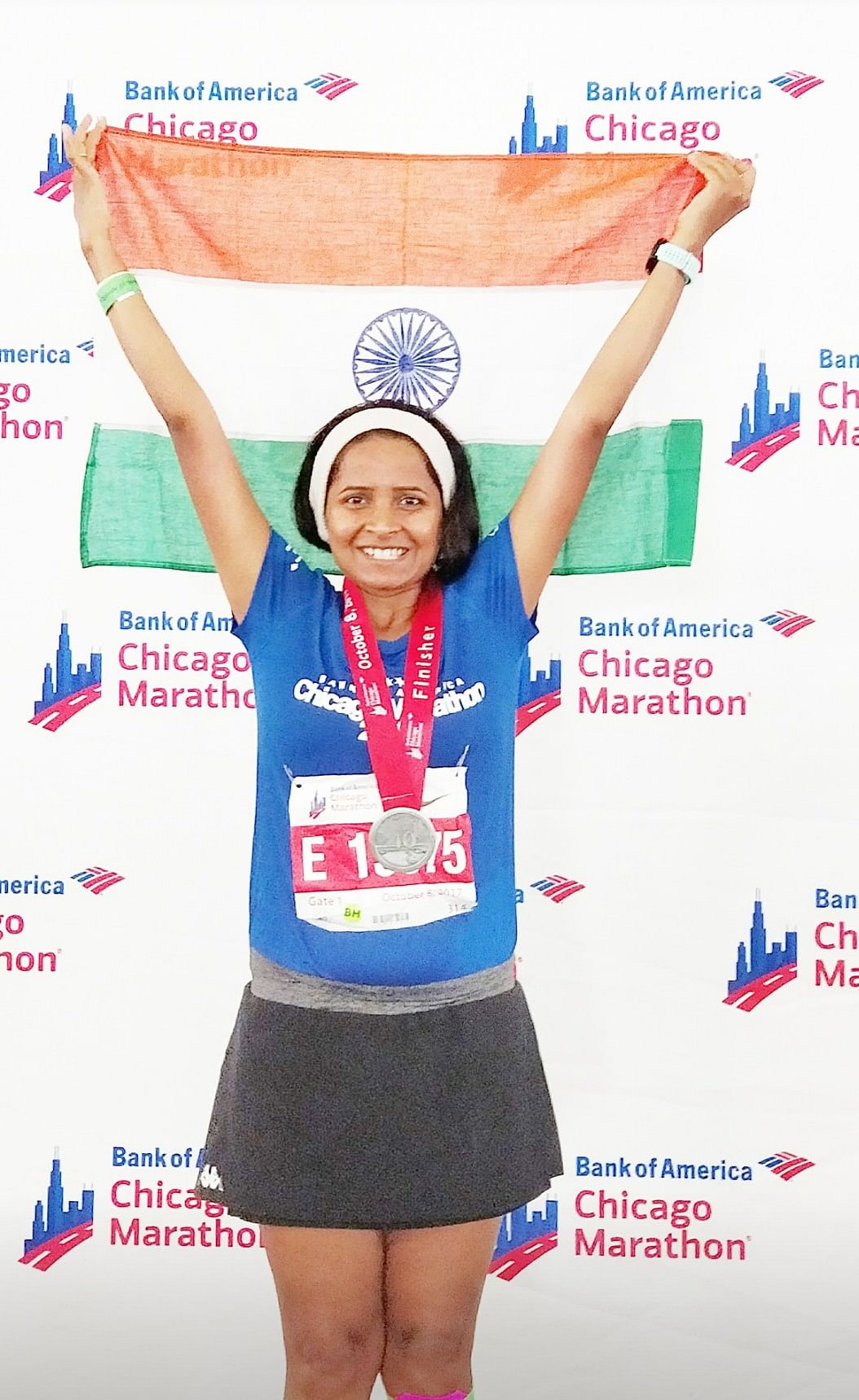 I need financial support to pay the below details. All approximate values as i have only paid 8k till now for my registration.
Visa 7k
Accomodation 35k for a week
Flight to n fro 50k
Approximate estimates are upto one lakhs INR.
Why help me:
I want to inspire all the mommies out there to never give up on themselves and be a fitter and stronger version of themselves. i firmly believe that healthier, happier moms result into healthier fitter babies!!