Dear All,
I request your support in order to help the hospital with the need for supplies, as there is a heavy and urgent deficit of supplies which is hindering in getting the covid patient treated on time.
I have received the list of things that the hospital needs apart from oxygen tanks. Given below has all the information about what they need and how much is needed of that specific item. This Hospital is making a new care center for COVID-19 Patients..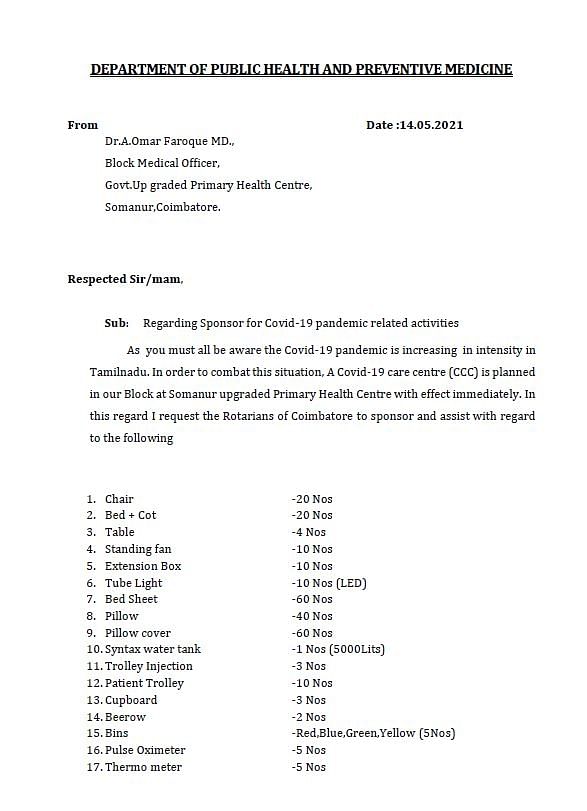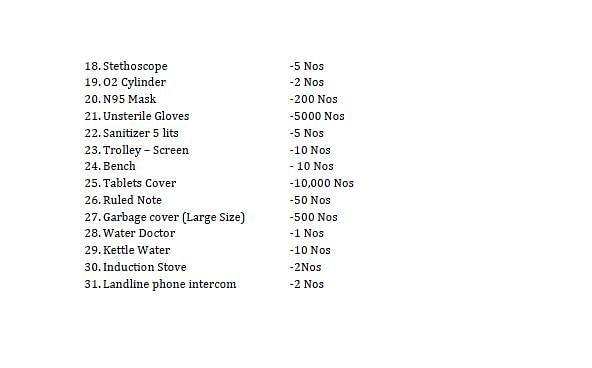 .The funds collected will be transfer to the hospital will be documented and furthermore the usage of funds will be recorded and reported to maintain transparent, proper usage of funds collected by us.
Regards
Dhyaan