Education and Right Skills are the only things saving them from abject poverty and STEAM Education can solve their problem by enriching them with futuristic skills.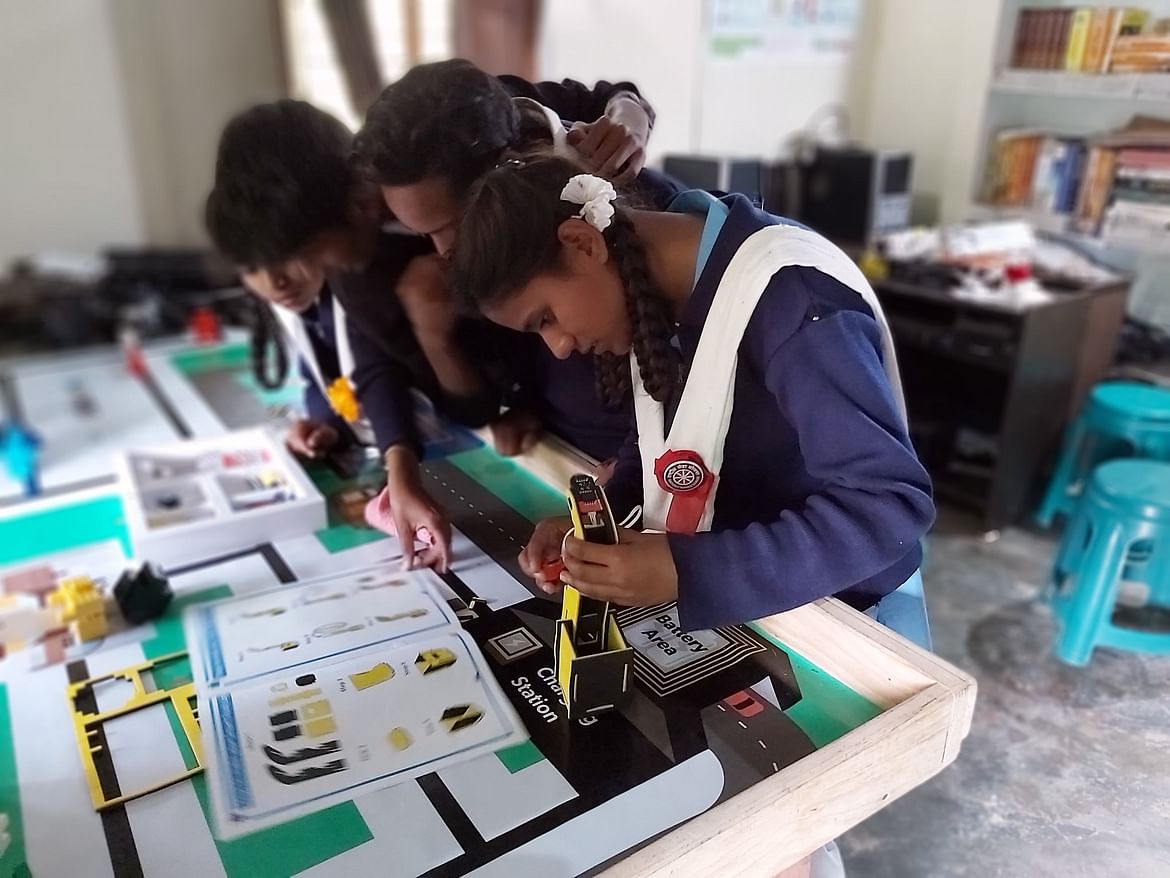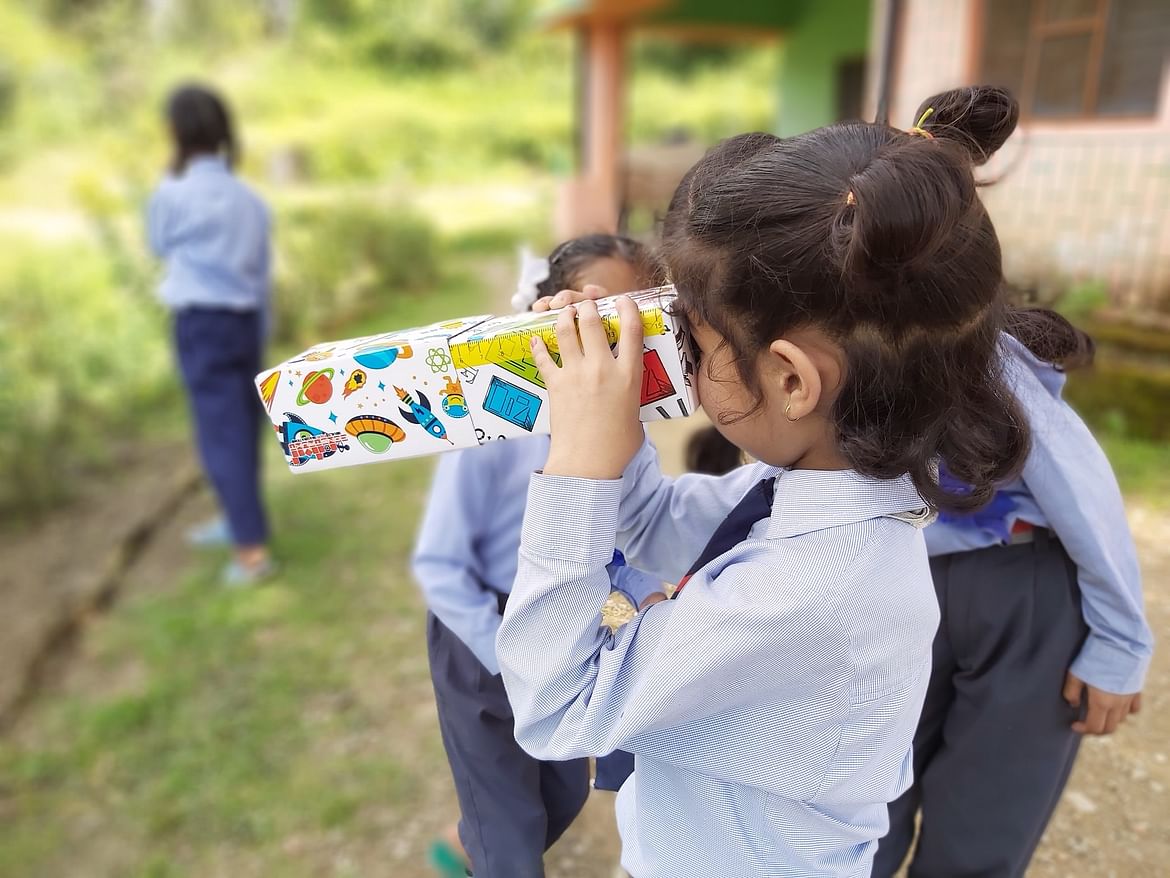 About Us: Makers Duniya, founded in March 2018, is the brainchild of Prateek Agarwal and Prawal Pratap Singh, Electronics and Communication Engineer with specialization in Robotics.
We are focusing on fostering innovation through hands-on learning and empower teachers & students with content, methodology and technology, to enable "Learning by Doing" and to provide a platform that fosters creativity, learning and imagination altogether. We aim to create a workspace where young minds can give shape to their ideas through hands-on do-it-yourself kits and equipment on – Science, Electronics, Robotics, Open Source Microcontroller Boards, Sensors, 3D printers, Drones, Mechanical and Electronic Tools, Computers and much more.
About the School: Shri Timli Vidyapeeth, established in 1882, is the first Sanskrit school in Garhwal Himalaya that was recognized and funded by United Provinces from 1911 to 1915 and offered high school completion programs in Sanskrit to hundreds of students. In 1952 Shri Timli Sanskrit Pathshala introduced an English as a Second Language program to meet the needs of the students. From January 2014, Shri Timli Vidyapeeth introduced information technology and modern science to its curriculum. The school is located in the Timli Village of Pauri Garhwal, Uttarakhand, India and caters roughly 50 students from KG to Grade 6. They also organize workshops, offer scholarships and support students of other government schools running in the vicinity of Timli Village.
The Problem: According to the report of Economic Times - Over 700 villages in Uttarakhand have been deserted and more than 3.83 lakh people have left their villages in the last 10 years with 50 per cent of them going out in search of livelihood and the rest due to poor education and health facilities. With this mindset, Makers Duniya is working hard to promote the importance of STEAM Education even in the outskirts of Uttarakhand. We believe that technology and education is a must for every child irrespective of their economic status, gender, caste etc. Eventually, this will empower them to build a technological advance surrounding which could cure their current problems and could decrease the rate of migration.
About STEAM Education: STEAM education is a modern-day approach and is getting a lot of attention throughout the world. We strongly believe that students with STEAM Education will have a better understanding of their emerging socio-economic challenges. STEAM – Science, Technology, Engineering, Arts and Mathematics – is the academic discipline of the modern education system. This education system will enrich students with futuristic skills and would help them in transforming their lives.
Why should you donate?
We are aiming to raise INR 10,00,000/- that would help us in establishing a fully functional Robotics And Innovation Lab along with all the required infrastructure, hardware, furniture and teaching support. Funds breakup as follows:
INR 7,00,000/- will be used for the procurement of required Robotic kits, Electronic Components (high grade), 3D Printer, Drone, Aeromodelling kits, Mechanical Tools, Telescope, Swing Machine, Soldering Equipment and other Safety equipment. (Detailed Annexure it attached)

Annexure of the required components.

INR 2,00,000/- will be used for making furniture for the lab and procurement of 2 Laptops. This includes 1 Tool Board, 1 3D Printer Table, 1 Drillstation Table, 3 Wall Mounts, 12 Stools, 1 6x8 ft working table, 1 6x8 ft White Board and some carpets for the lab.

Click this link for An Actual Lab Design

INR 1,00,000/- will be used for the execution of the lab by providing physical and telephonic support to the school for 2 years along with charges of Internet Connectivity. This includes training of the teachers and students for the initial 10 days every year, 2 visits in a month for 2 years, support in curriculum and participation in various national and international competitions.






For More details, you can visit our website www.makersduniya.com or can contact Mr Prateek Agarwal (Founder of Makers Duniya) at +91-9760112500/7668983867 or Mr. Ashish Dabral (Owner of Shri Timli Vidyapeeth) at +91-8826574848
Some more pictures: