Hello Sir/Madam,I am Prabhu G, diagnosed with cancer. I am 49years, single parent of a Daughter. I was employed in a hotel industry and presently out of job post Covid pandemic lockdown.
Doctors have assured me that this Cancer is curable. The total cost of the treatment is
Rs 10Lakh approximately
. I request you to help. I am seeking your financial assistance to save my life and take care of
my daughter who is 13 years old.
I am sharing my health reports. I am presently under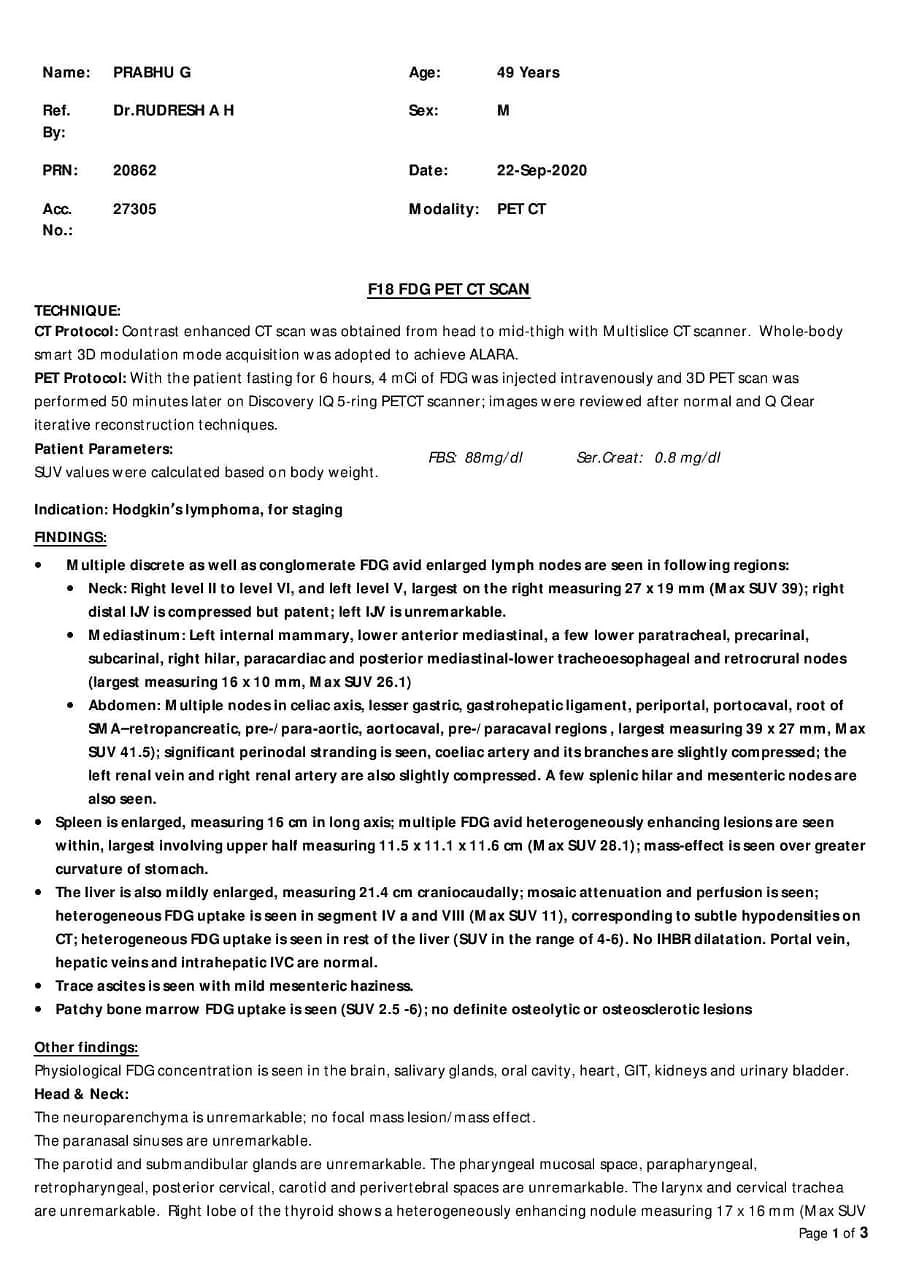 treatment at Kidwai Hospital, Bangalore.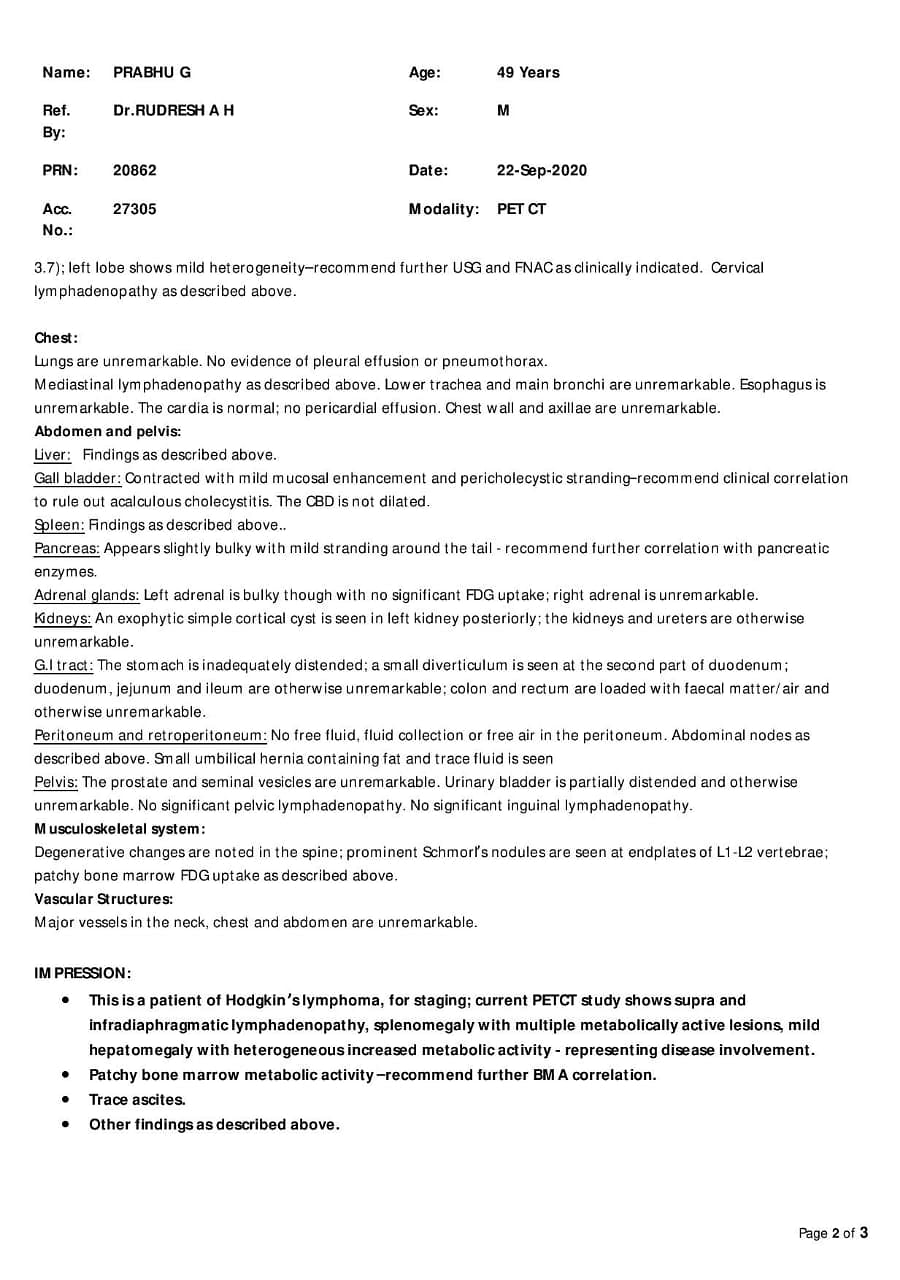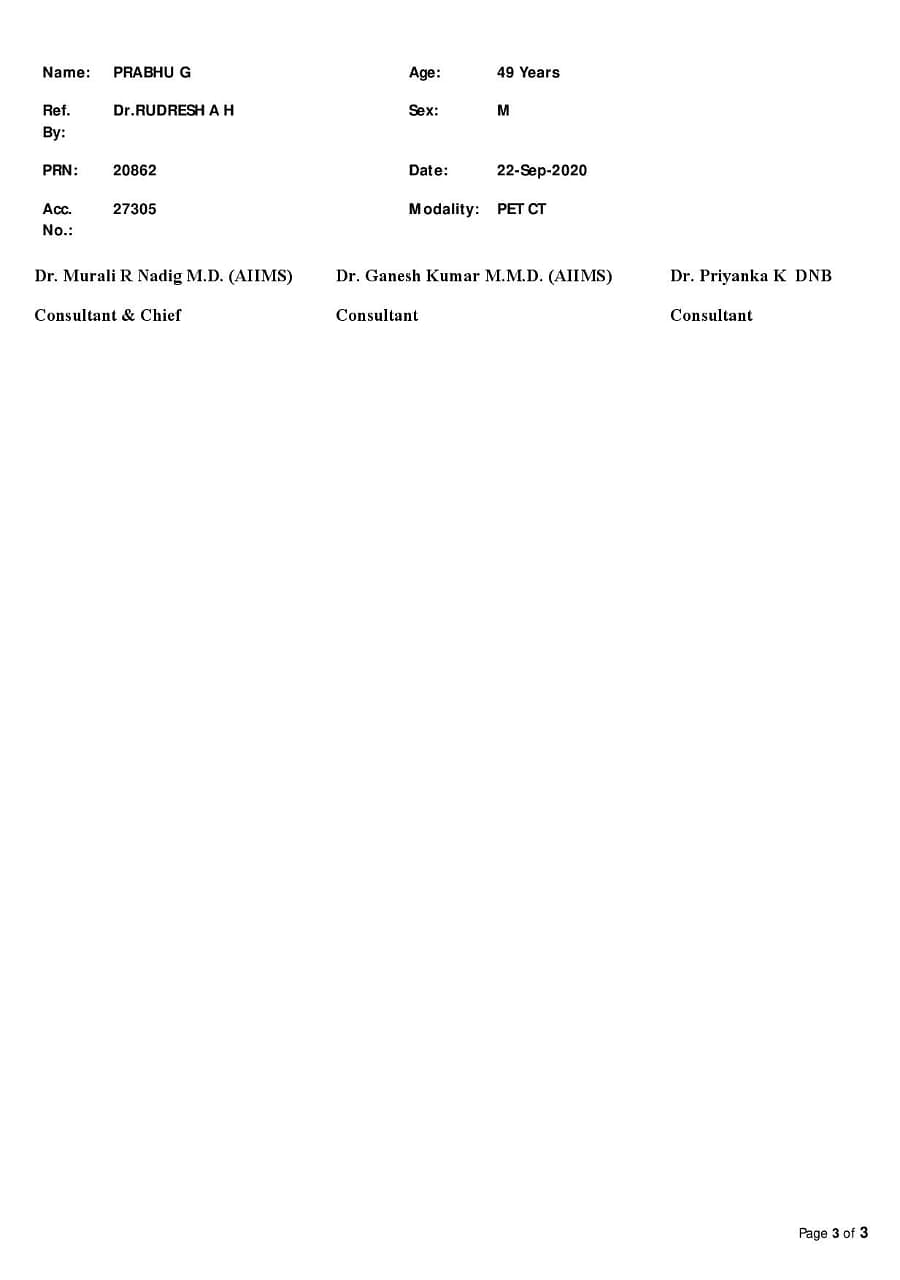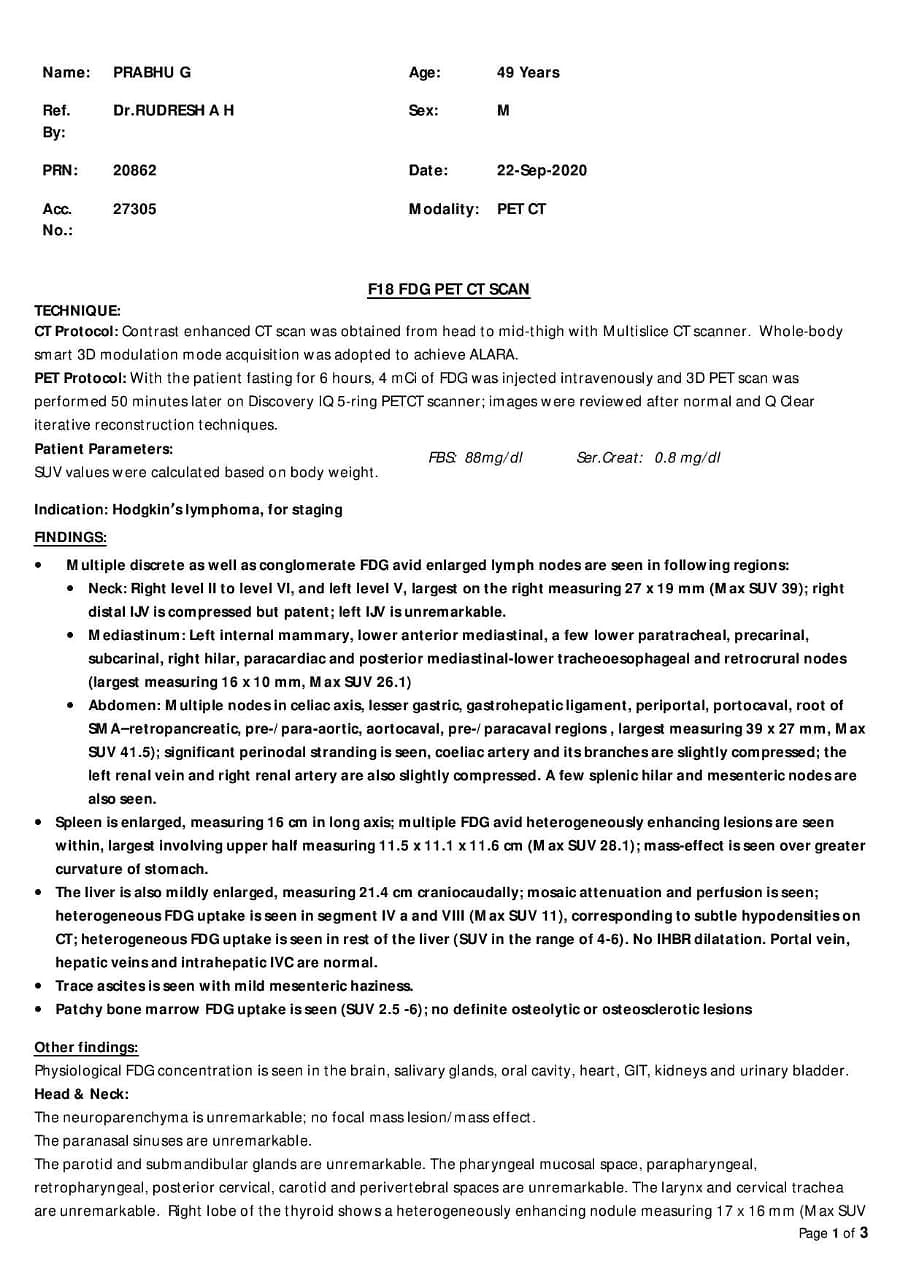 I would be grateful to all of your for your support. With great regards, Prabhu G