About the Fundraiser
Now we are in 2021.
Due to the second wave of Covid-19, it just seems like last year. Situations have become even worse.
Chhattisgarh is basically a tribal dominating state. Poor tribal are dependent on daily wage labor work and agriculture. Due to the current lockdown, they are now jobless and facing a lot of challenges in fulfilling the responsibility of their families. They are not also aware of the precautions to be taken during the pandemic period as well as the symptoms of the pandemic.
Who are we?

SABD FOUNDATION is a registered not-for-profit organization that works for the betterment of rural farmers, women empowerment, and support people during natural calamities. Since the last lockdown, SABD FOUNDATION has worked dedicatedly to marginalized families' issues through awareness creation and support distribution in Chhattisgarh.
Who do we help?
Apart from other works we dedicatedly work for creating awareness regarding precautions to be taken during Covid-19 pandemic condition and provide them masks and sanitizers as well as we provide support through the distribution of Grocery and Vegetable Kit to comply with the food need of the poor families for at least a week.
What do we do?
To ensure the food does not perish, SABD FOUNDATION is distributing Grocery kits that will be helpful for a family of 5 for an entire week. The ration kit consists of: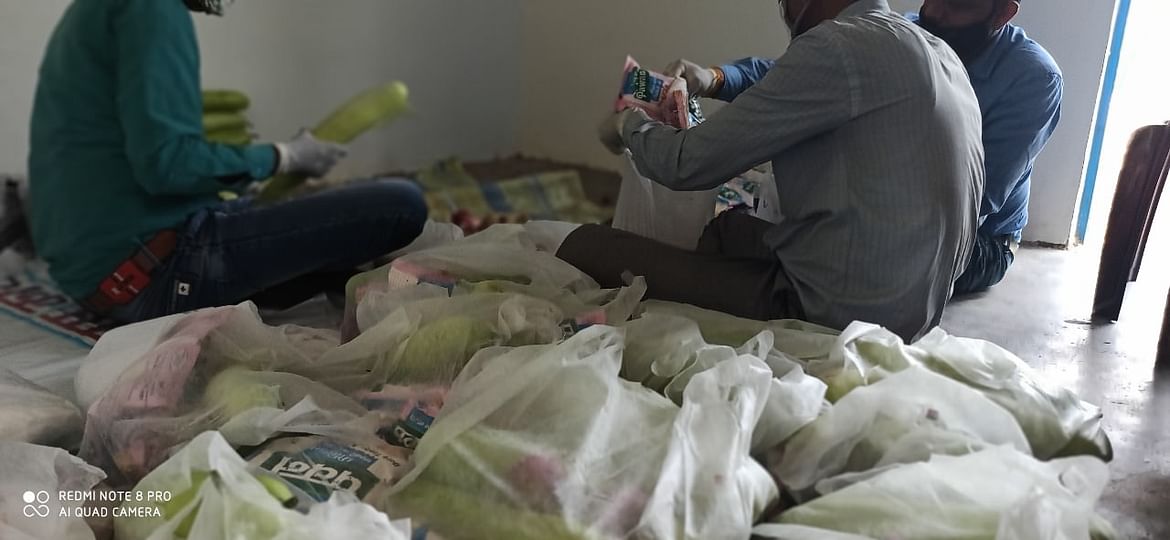 1) Rice 7 kg-2) Wheat 7 kg
3) Chana dal 1.5 kg
4) Sugar 1 kg
5) Oil 1 Ltr
6) Salt 1 kg
7) Turmeric powder 150 gms.
8) Red Chili powder 150 gms
9) Masks- 5Nos.
10) Sanitizers-1 Nos.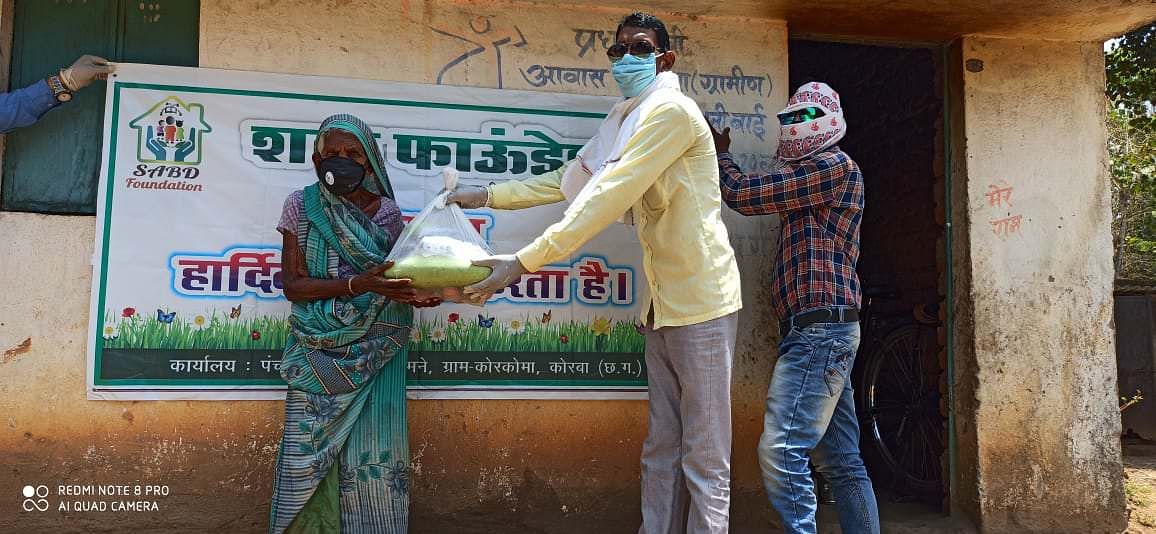 We are planning to reach 2000 households below the poverty line within the next 15days. We're expanding our efforts as it's the need of the hour. Because as the lockdown persists, so does their hunger. Please keep supporting and help us to support those who are in need.