Since 2015, Mountain View School has been providing children from underserved families in Usilampatti Taluka, Madurai District access to quality English-medium education, an opportunity they could only dream of before. We are committed to providing them with the best possible start in life and need 14 more rooms to accommodate classes up to 8th standard: that's 10 classrooms (2 on each grace level) and a teachers' room, a computer lab, a science lab and a library, all requirements specified by the Tamil Nadu Education Department.
12-year-old Relief Projects India (RPI), is a charitable trust under the Indian Trust Act, (Registered Charity no: 1043/08) and registered as a Public Charitable Trust under section 12AA of the Income Tax Act of 1961, with an aim to provide health and educational services in Madurai District, Tamil Nadu. Madurai, infamous for poisoning and discarding unwanted female new-borns, resulted in the 2011 census reports where the sex-ratio of children under the age of 6 was shockingly low: only 885 girls for every 1,000 boys, and a 58% literacy rate for girls, compared to 74% for boys. Girls were simply seen as a financial liability. Usilampatti Taluk was notorious in the past for the practice of female infanticide. While this practice has largely stopped, thanks to government programs and the intervention of NGO's, nevertheless the sex ratio for children under the age of 6 in 2011 was only 885, according to the 2011 Cenus. (Usilampatti Taluka Population, Religion, Caste Madurai district, Tamil Nadu - Census India) This compares with an overall sex ration for Usimapatti Taluk of 959. So there is still a lot to be done to change attitudes toward female children, and improve gender equality.
Education is a key to change. RPI and its charity School, Mountain View Nursery and Primary School (MVS) aim to garner increased participation of the community with a focus on boosting educational opportunities for the children of this community. The community members as a whole benefit from the increased quality of English-based education, from employment for local teachers, ayahs, drivers, watchmen and gardeners. Community members also have the opportunity to be involved in lifting themselves up with the help of our local volunteers animating the social programs, tuition centres, work in the Anganwadis and our medical camps, under the direction of our Projects Manager. All of these programs are operated routinely through the year and at no cost to the community.
These are difficult times but we can't let these families down. Please give generously. When you help build a school, you help build the nation. Thanks for your continued support.
WHAT WE DO:
In the last 10 years, Relief Projects India's initiatives have grown and evolved. In 2009 we started with free tuition centres for government school children with the intention of encouraging children, especially girls, to continue their schooling.
In 2015, we opened Mountain View Nursery and Primary School to give some of the underprivileged families an opportunity to provide a good English-medium education for their children, especially their daughters. Mountain View Nursery and Primary School opened with LKG and UKG and presently has 230 students from LKG to 5th standard. We employ modern preschool activities which emphasize on providing a nurturing environment conducive to positive learning experiences. We use modern and innovative early-learning techniques and activity-based learning that fosters the blossoming of the child's natural development, many teaching methods drawn from the Institute for the Achievement of Human Potential. Thus, the children get a good foundation for the rest of their studies.
Simultaneously, our initiatives have grown and evolved, from introducing several awareness programs to tackle social and health issues prevalent in this area, such as HIV, TB, healthy mother and baby meetings, haemoglobin checks for adolescent girls and children. We then free tuition centres for government school children with the intention of encouraging children (especially girls) to stay in school while also encouraging parents to help their daughters obtain a better education.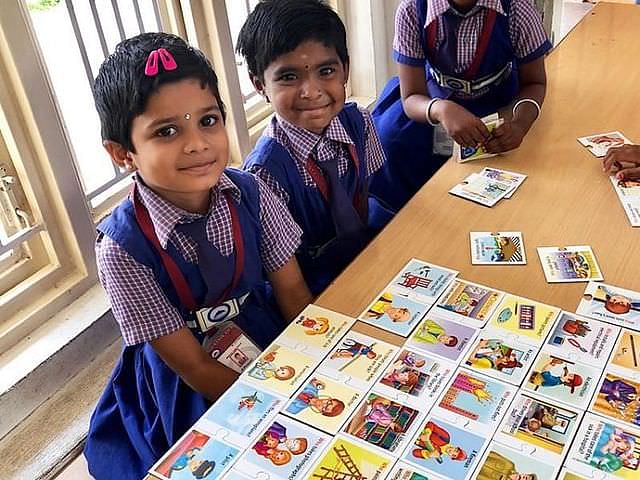 WHAT WE REQUEST:
The School and its existing classrooms have thus far been constructed entirely from donated funds by concerned donors supporting our efforts. We are continuing this campaign to raise funds for constructing additional classrooms necessary to accommodate the educational growth of our students.
At present our classes go up to the 5th standard (two classes on each grade level). Our goals is to increase classrooms up to the 8th standard and also add a science lab, a computer lab, a teachers' room and a library. (At present, we do not have enough classrooms for the two classes up to the 5th standard, and consequently have to double up until additional classrooms are built.)
Your support would provide crucial funding needed in the implementation of our education efforts to bring quality education to the families of this community. It will also help counter promote improved attitudes towards females and gender equality, and strengthen our efforts to keep girls in school. RPI and MVS will continue to focus on these issues and continue it's diverse programs to encourage the education of the girl child and improve overall community health and awareness.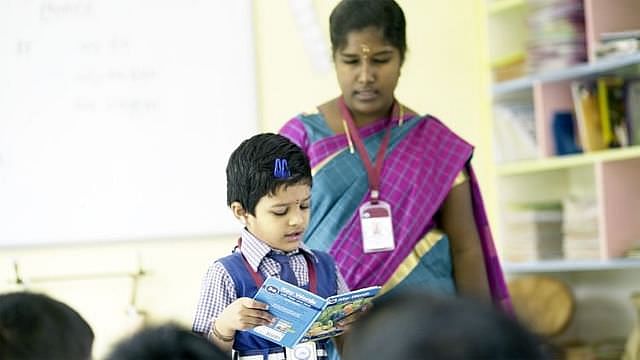 AMOUNT TO BE RAISED:
Rs. 1,90,50,000 (One Crore Ninety Lakhs Fifty Thousand Rupees)
COST BREAKDOWN:
• Rs 92,50,000
• Complete the construction, furnishing and equipping of classrooms of the existing building.
• Complete construction, furnishing and equipping of a 2nd story on building nos.3.
• Add a library and a Teacher's room.
• Rs.52,00,000
• Construct, furnish and equip the 2nd floor on building No. 1.
• Construction of a Sports ground, and start construction on 2nd toilet block.
• Rs.46,00,000
• Construct, furnish & equip the 2nd floor of Building 2.
• Setting up of a Science Lab and a Computer room.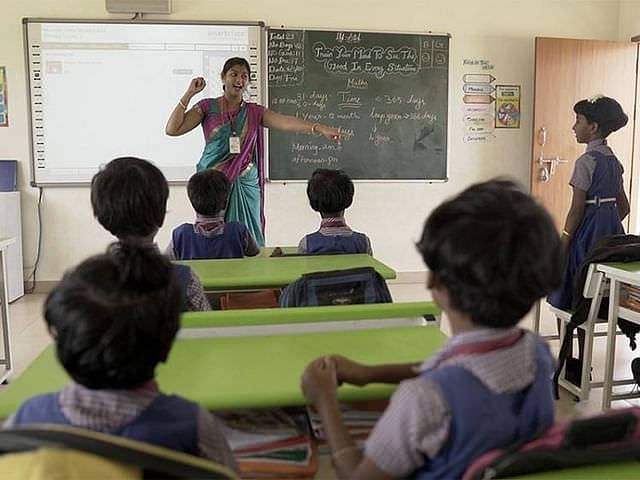 PAST CONTRIBUTORS:
· We are grateful for the support from concerned individuals from far and wide as well as our corporate donors
· Everest Charitable Trust -Dindigul
· Gitanjali Jeweller's group- Mumbai
· Hyundai Corporation- Chennai
· IGI-International Gemmological Institute -Mumbai
· Johnson Tiles -Mumbai
· Karivardhan Memorial Trust Funds - Coimbatore
· Linc Pens and Plastics Pvt. Ltd - Kolkata
· Matrix - Mumbai
· Multi-Screen Media Pvt. Ltd
· Parikh Foundation Trust -Mumbai
· Sharon Plywood- Chennai
· Susee Automobiles Pvt. Ltd. -Madurai
· VJ Jewellery- Chennai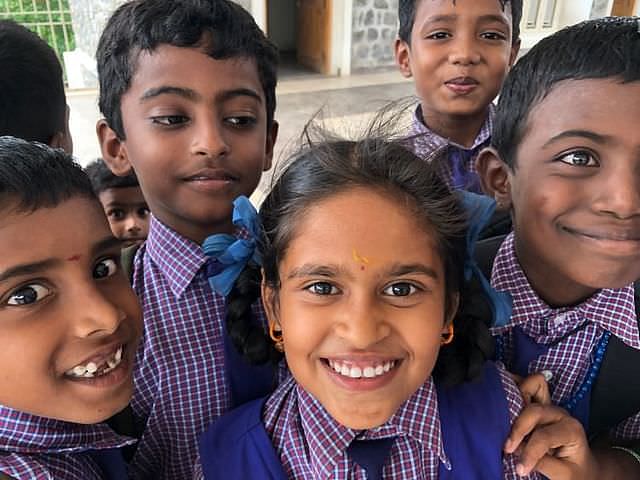 AUTHORIZED SIGNATORY OF THE ORGANISATION:
1. L. Jesse Joseph Tincher - Founder & Executive Director
2. Susanna Turcott - Co-founder and Education Advisor
3. Suresh Ambat -Managing Trustee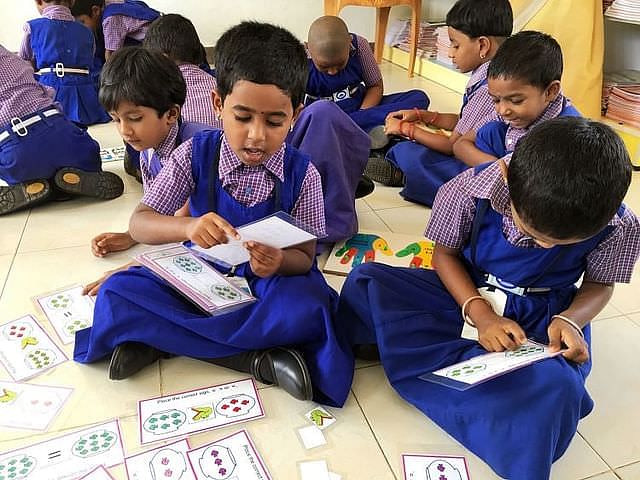 More Information:
https://www.facebook.com/RPIMountainViewSchoolandSHE/
Thanks for your support.....