Ashar Alo started it's journey in the year 2016 with the initiative of three young social activist in Kolkata, West Bengal. They had a common motto to do something for the underprivileged people of the society. That is why they chose the name Ashar Alo, which means A LIGHT OF HOPE, with a tag line "মানুষ মানুষের ই জন্য", which means People are for People.These three men with the help of their near ones took up different projects be it in the time of flood in the North Dinajpur district in West Bengal in the year 2017 or at the time of Very Severe Cyclonic Storm BULBUL in November, 2019 in the Sundarban areas of South 24 Parganas, West Bengal.In the recent time when people all over the world were behind their doors to save themselves and their families from this pandemic, COVID 19. These men could not hold themselves but came forward with the help of their friends and extended hands for the people those who really needed food due to total lockdown. Right from the beginning of this country wide lockdown they visited the slum areas distributing sanitizers, cooked food and also food packets.
After the unlock 1 many of the daily wage earners, specially the porters and the women those who used to be employed for domestic work. They made a detailed field survey of the slum areas near on the bank of River Ganges in Kolkata and found many of them were starving for few days.
Then, they thought of starting a free community kitchen to provide a single meal not only to the person those who were in need, but specially their children.
They have started community kitchen from 15th of August, 2020.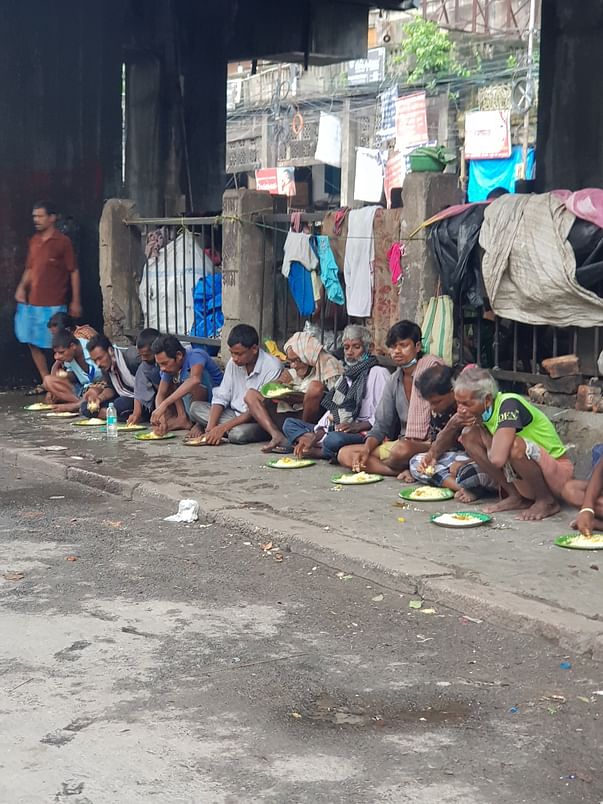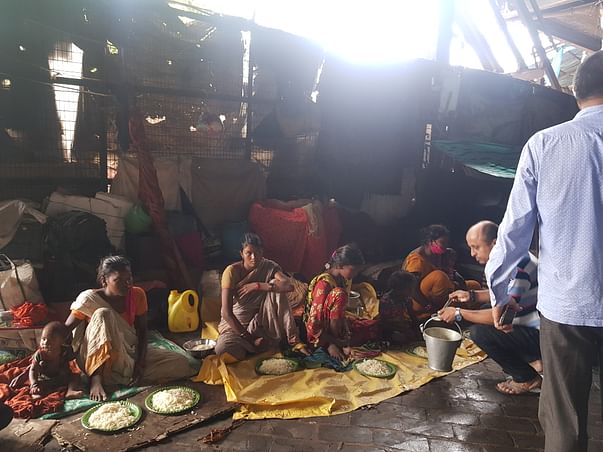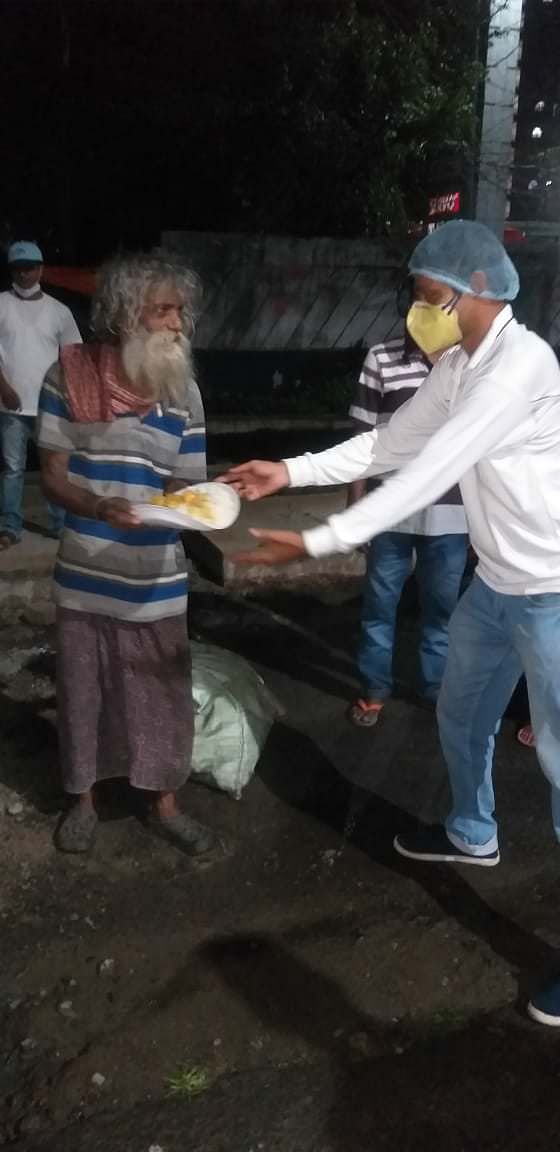 Initially they used to feed nearly 200 people per day. Now as the time passed they are now feeding more than 300 people every day.