The growth of the sports industry though is encouraging, also poses the danger of exclusion of the poor. Fitness and sports which are natural rights of all Children have become expensive, exclusive. The Poor and the disadvantaged are the most affected as sports become expensive.
Manas Sports Development Foundation
has deeply realized this inequality and been a witness to it.
Manas Sports Development Foundation was started with the objective to ensure that the poor children get the opportunity not just to play but also make a career out of sports. A sport is the most important engagement activity for poor children. This helps them focused, develop life skills, and importantly keep them in schools. Our vision is to help create a new generation of young people for whom sport is all the health, lifestyle and life-skills and Sports employability through Skill development in the field of sports.
As an initiative to give an opportunity for children from the economically weaker section to participate in football tournaments.
Manas Sports Development Foundation Winners and AKFC Score Turf runners-up of the First-Ever U 6 Football Tournament of North Karnataka, Fanco FC Grassroots Football Trophy 2020 Title Sponsorer, Shri. Zuber Choudhary Oppo Smart Phones ( Area Sales Manager ) Belagavi, Co- Sponsorer Fanco FC & Bajaj Finance Pvt Ltd supported by Pioneer Telelinks, Alone Sports Club organized by Manas Sports Development Foundation.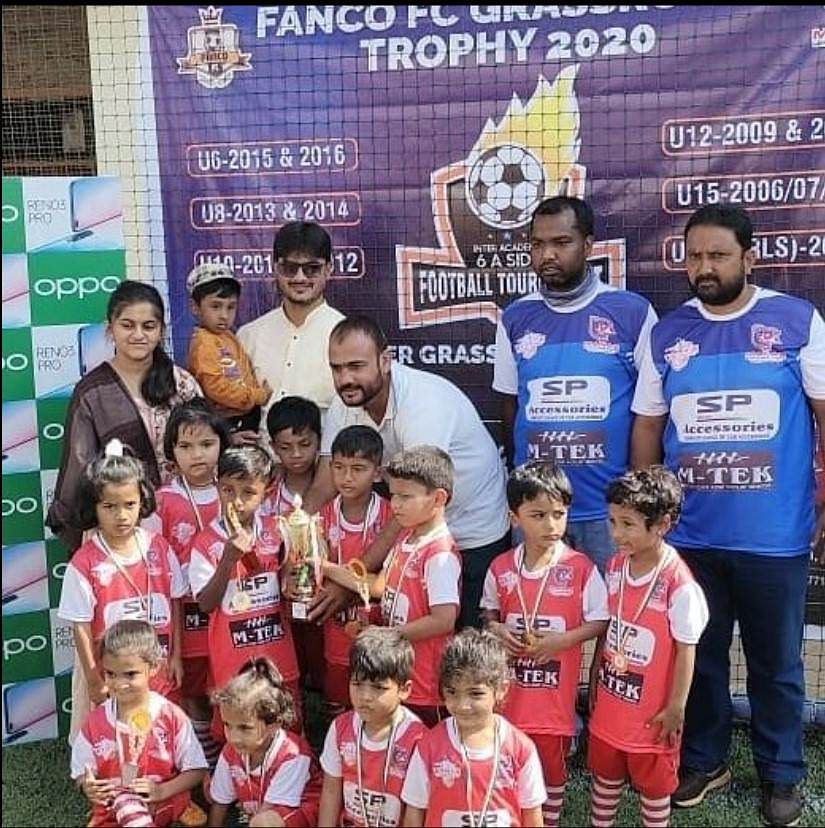 Help 14 young football players from Belagavi, Karnataka. please come forward to contribute and kindly share as many as people.