India has witnessed an unprecedented second wave of the COVID-19 pandemic in the past few months. Uttar Pradesh faced the highest number of cases every day and the rise in Covid-19 cases and lack of oxygen supply forced ailing Covid patients to find ways to treat them at home. As we faced a nationwide lockdown, daily wage workers were unable to afford food to support their families. Many of these workers were left unemployed and are currently looking for jobs and have no source of income to support their families. We should show solidarity and come forward to help the needy. The money raised will be used to distribute ration kits that contain flour, rice, sugar, and cooking oil to the families
The beneficiaries include:
children
Senior Citizens
Please contribute and share this campaign with your friends and family so they all can become a part of this initiative to eliminate Hunger from our city.
1 lakhs expenses
1. Ration:-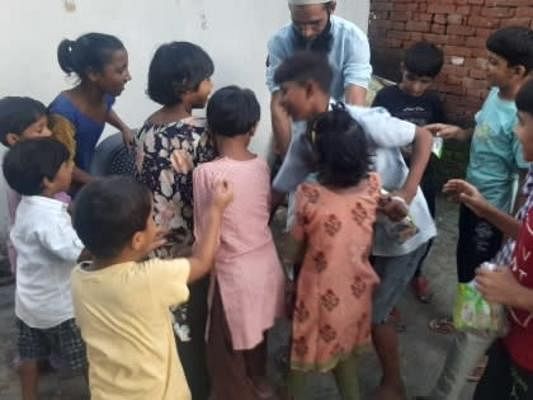 A. Rice: Rs. 20,000
B. Pulses: Rs. 20,000
C. Wheat: Rs. 20,000
D. Vegetables: Rs. 10,000
E. Spices: Rs. 20,000
2. Labour cost ( for preparation of hot meal ):- Rs. 10,000