THE CRISIS...
The unprecedented upheaval caused by the COVID-19 pandemic has brought life to a grinding halt in India. The 40-day lockdown imposed by the Indian government on March 23rd, 2020 to prevent a virus epidemic in the country has left tens of millions of migrant workers suddenly unemployed, homeless and hungry. This migrant worker community is already the most marginalized and unfortunately has inadvertently been hit the hardest in the wake of the stringent steps taken to prevent an epidemic in India.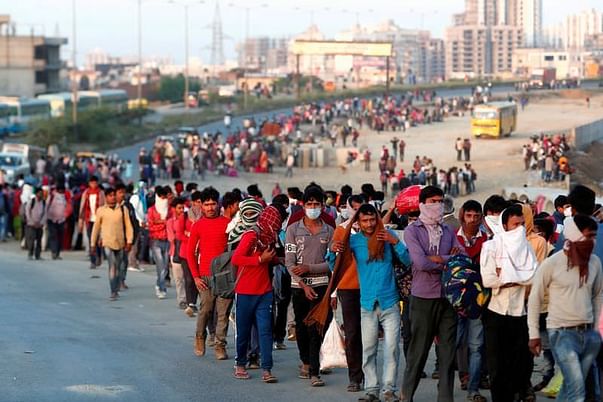 A complete shutdown of businesses, construction work, industries, and transport resulted in a walking exodus of thousands of migrant workers, who have fled the big cities to return to their rural villages, some with their families and little children carrying all their belongings on their heads. Without food and water, some have had to walk as far as 750 miles to get home. Once home, these migrant workers are not likely to return to the cities anytime soon, even once the lockdown is lifted. They are traumatized, tired, defeated, hungry and possibly even infected with the virus.
THE DILEMMAS…
The dilemma facing these workers is: "Would I rather die of corona or hunger – the latter being more immediate and imminent?"
The difficulty that the Indian government is grappling with is – "Is it better to have 100 people die of corona than 200 of unemployment?"
These problems are unique to our country of 1.3 billion, a country in which the migrant community forms 80% of the workforce, and makes me sadly wonder – "Is the cure worse than the disease?"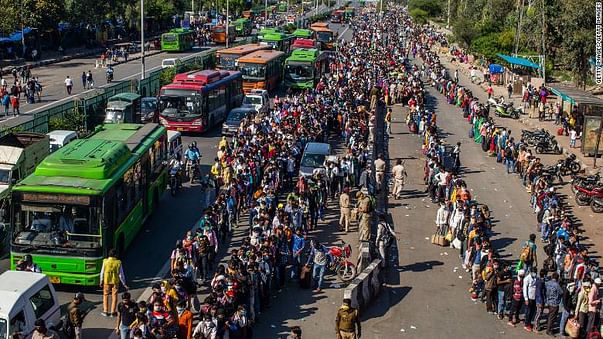 While the government, corporate entities, and a number of NGOs are undertaking immediate humanitarian measures to provide food and rations to the distressed migrant masses during this period, this only partially solves the immediate problem. What happens after the lockdown? Who will provide their food and shelter after? How will these daily wage workers get employment now that they've returned to their villages? A little cash in hand to them will be used up for food and possibly squandered off with alcohol the same day. What after? There needs to be a longer-term approach to providing sustainable livelihood to these migrant workers and restoring their dignity, confidence, and hope.

THE SOLUTION…
As the famous proverb goes –
"Give a man a fish and he will eat for a day,
Teach a man how to fish and you feed him for a lifetime"!
With this thought process, I am collaborating with and supporting The Pipal Tree Foundation (https://www.pipaltreefoundation.com/), a non-profit organization in India that has been working towards the upliftment of the migrant workers through initiatives in vocational training, sustainable livelihood and women empowerment for the last 15 years.
In the face of the adverse circumstances owing to the virus pandemic and lockdown, Pipal Tree Foundation has initiated a project to provide immediate relief (dry rations for a month) and medium-term relief (sustainable employment and livelihood) to the migrant masses who have returned to their villages.

Immediate relief: Essential dry ration i.e. food and grocery items would be provided to families of the migrant worker beneficiaries for a month after the lockdown to cushion the blow caused by the lockdown.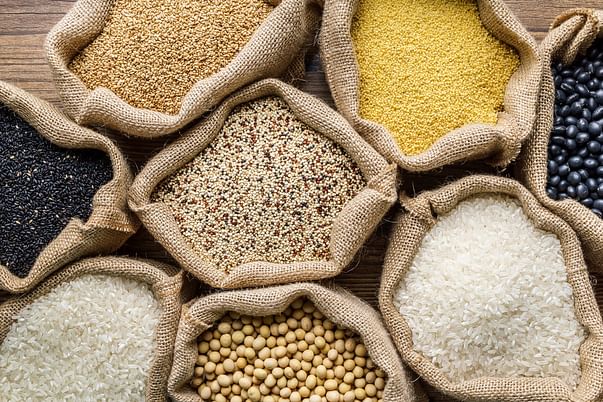 Medium Term relief: Within a month post lockdown, short term skill upgradation training for 13,000 migrant workers will be conducted at their villages in 13 states across India. They will be imparted 15 days of non-residential training for skills in construction, electrician work, plumbing, painting, masonry (for men) and retail (for women). Free meals would be provided during the training period. Upon completion of the training, they would be provided a Government-accredited certification. At least 70% of them would be immediately placed in local construction projects, warehouse construction, road construction or other jobs such as electrical appliance mechanic, water pump mechanics, retail workers etc.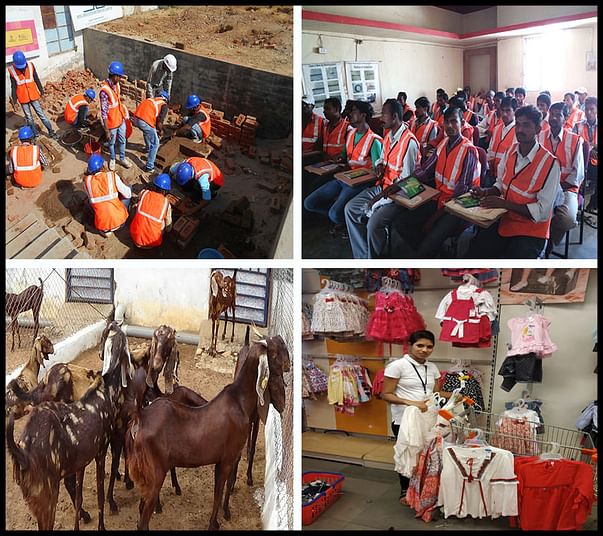 Cost: The dry ration cost for a month would be Rs. 2500 per family. The 15-day training cost, inclusive of 3 meals per day and a free construction kit would amount to Rs. 10,000 per worker. A total cost of Rs. 12,500 per migrant worker/family would ensure immediate relief as well as a medium-term sustainable livelihood.
I strongly support this unique program because not only does it provide a near term solution and immediate solace in the form of food, it also gives the workers a long term solution for gainful employment and hope for a better and sustainable future for themselves and their families.

HOW CAN WE HELP…
I am working closely with Pipal Tree Foundation to raise funds from people in India and Singapore to support this initiative. We have about 3-4 weeks to raise these funds and make them available for use as soon as the lockdown is lifted. I myself have put in $200 of my pocket money as a personal contribution to support one such female worker.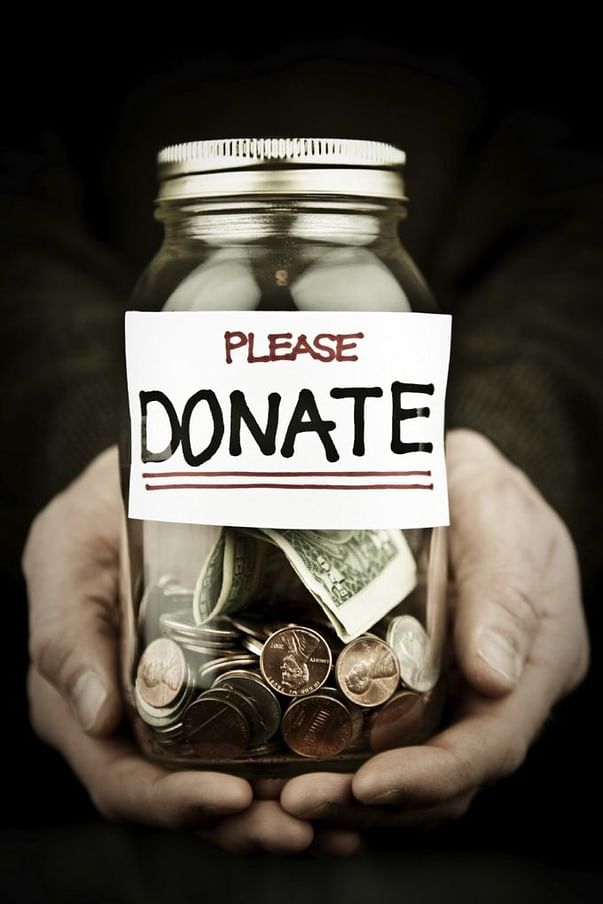 Please help by making your own little contribution to support me and Pipal Tree Foundation in this transformative solution to bring about a significant and sustainable change in the livelihood of the migrant worker community in India. Every little bit helps. Your contribution can make a difference and bring about a very tangible change in someone's life. It is the intent that matters, not the amount. It is our duty to step up during this time of great humanitarian need and be a part of something even bigger than ourselves!