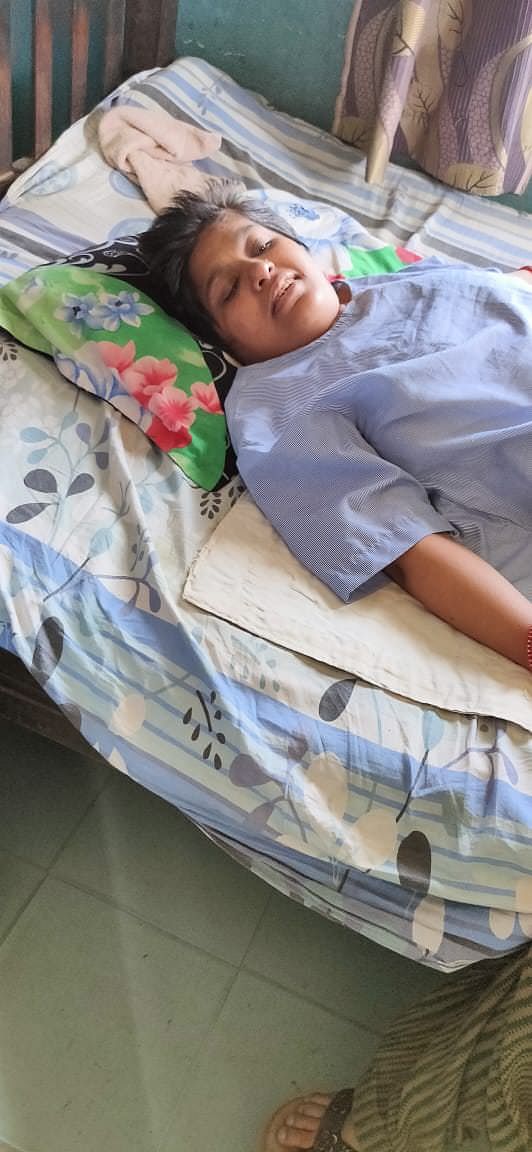 A small appeal to you all.I am here to raise fund for my cousin Noor Afshana Bano (Pinky Naaz) who is 40 years old and she is a housewife.She lives in Muzaffarpur in Bihar with children and spouse. Noor Afshana Bano (40 yrs) Alias Pinky naaz met with a severe road accident in the month of October 2019 and was suffering from brain haemmorhage as well as multiple trauma underwent. Right side of her body is paralyzed and she has diabetes as well.
Her husband is a homeopathic doctor and belongs to a middle class family.Also she don't have any mediclaim facility.
Previously she had undegone brain surgery which costs more than 6-7 lac plus daily expenses of the hospitals are extremely high.
They have arranged amounts from savings and borrowing from friends and relatives.
She has gone through another surgical procedure called "Tracheotomy".
And after brain surgery doctors put her skull into her stomach but because of their poor financial condition her skulls are not yet replaced.
And now in the next 30 days she is going to have another surgical procedure called "cranioplasty" i.e her skulls are to be replaced.
And for this in the next 30 days we need ₹300000 more for her further treatment.
Please come forward to support my cause. Any contribution will be of immense help. Do contribute and share this campaign link with your friends and family.