PAWCO has been a home to many abandoned animals since the past 3 years, a paralyzed dog needing a place to live, a safe haven for abandoned pets, abused animals needing respite from their cruel past and the list goes on.
We have seen a lot of things because of the small NGO we setup in 2018 and everything was about the secret life of stray animals that we chose to ignore in our daily lives.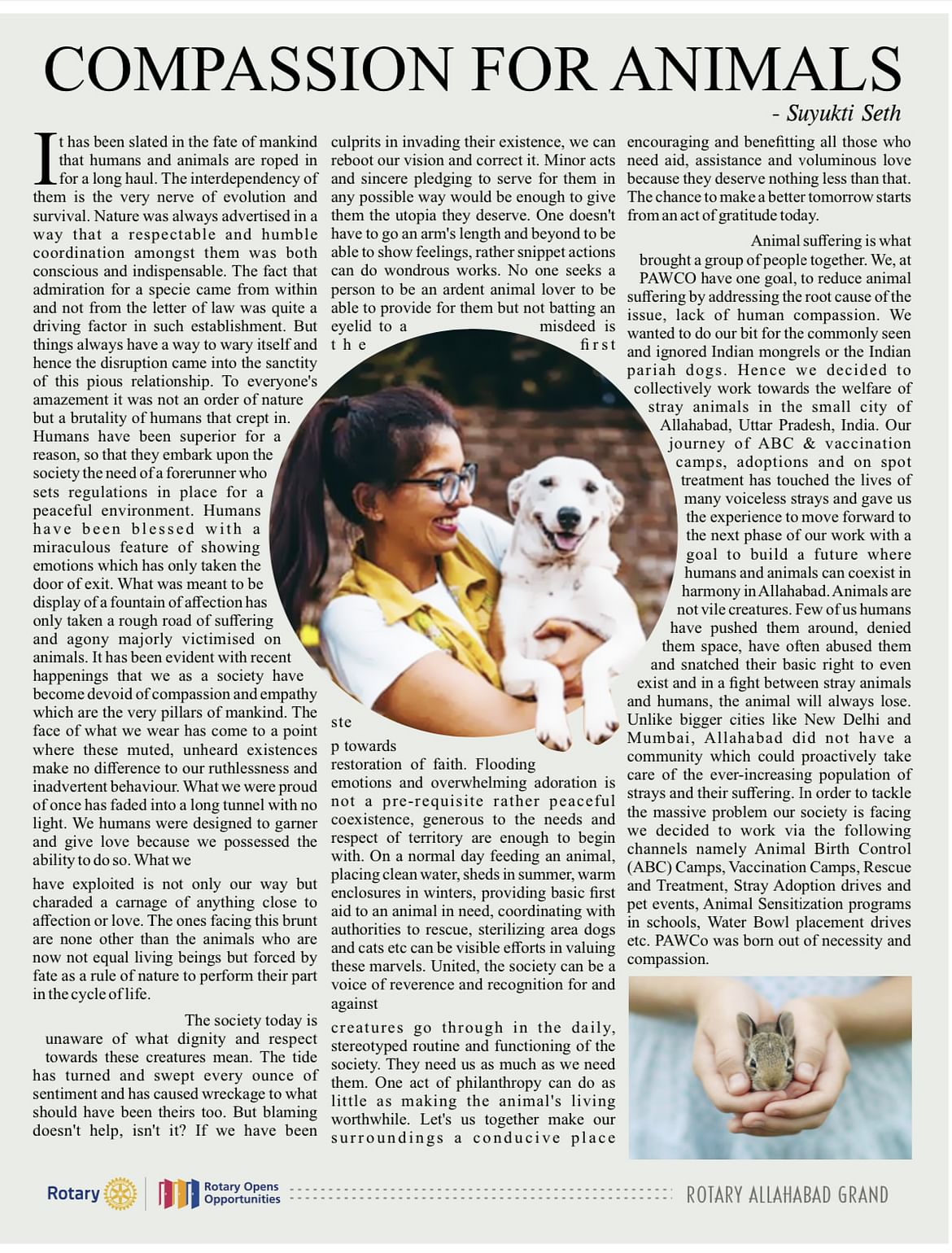 How one dog goes to the meat shop and waits for hours just for a scrap of food because she has puppies who are hungry, how they disappear when they are injured and go to their secret spot to live out the rest of their days in agony and pain, how abandoned pets simply give up when they find themselves on the street.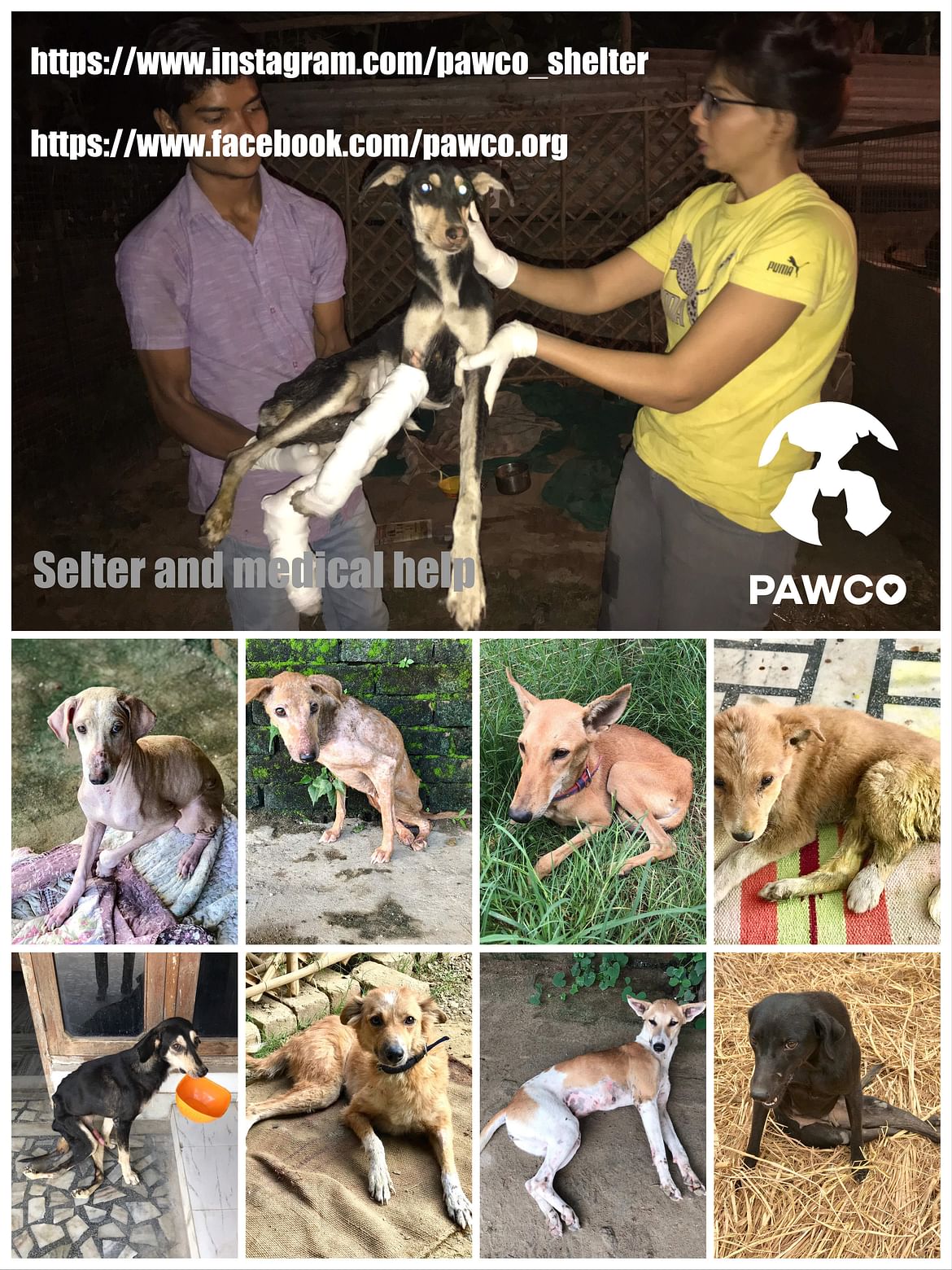 The happy stories gave way to the painful ones very early on in our journey and we pledged to help out the ones who ever come to our attention.
What all have we done since we started working and how things changed after the COVID situation and lockdowns:
1. We have a shelter where we are able to house our permanent members and take in treat and release cases, right now we have about 35 permanent dogs under our care.
2. We have setup a community of animal lovers here in Allahabad and communicate daily over WhatsApp regarding information on treat and release cases, accidents, abandoned and abused pets, adoptions etc.
3. We are the only NGO in the district with a running ABC animal birth control program and have already sterilized more than 150 female dogs.
4. We have an active stray dog feeding programme and have only intensified it post lock down to feeding no less than 450 dogs everyday.
5. Effective on the spot treatment for mange, infections, minor injuries etc
6. Community water bowl placement during summers.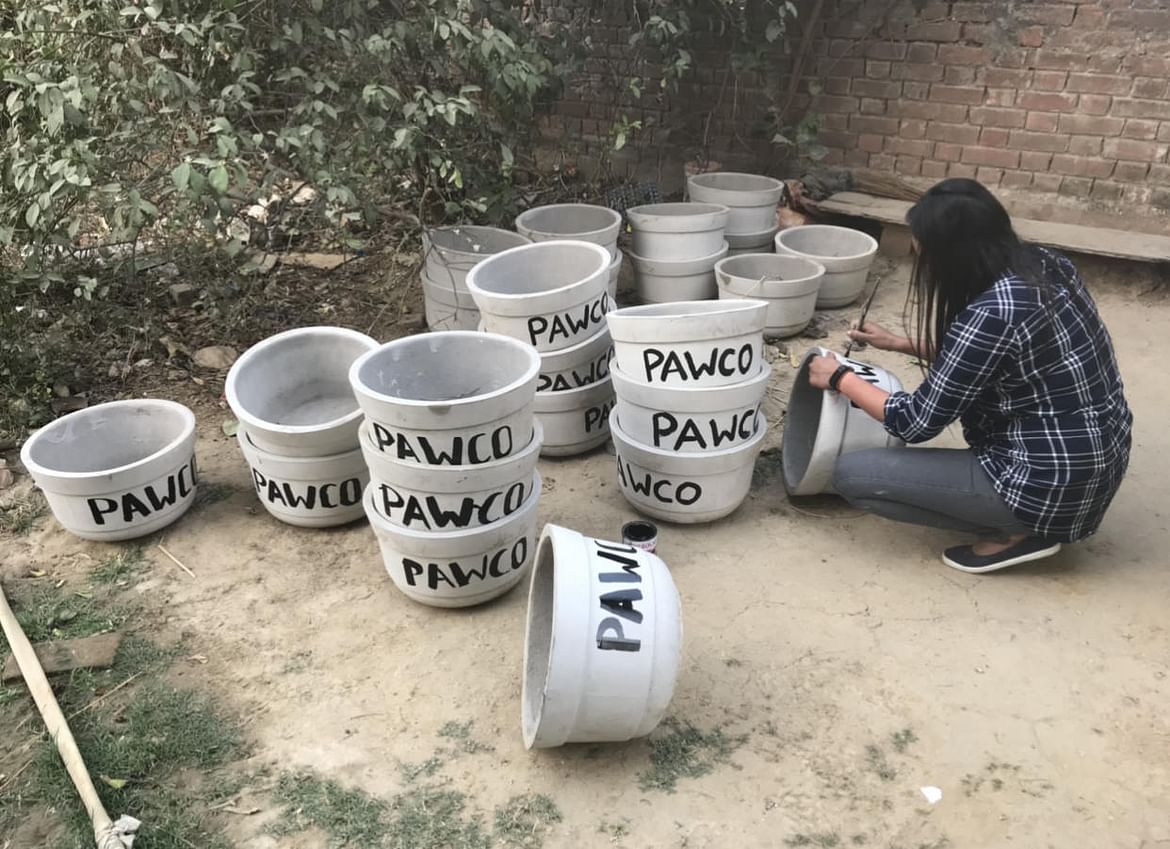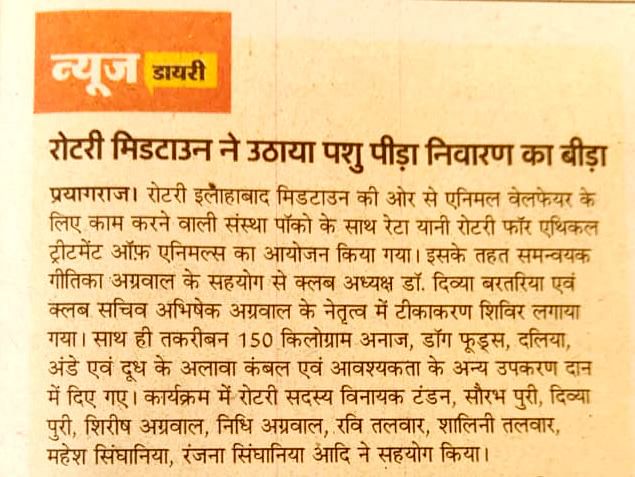 Our work has been recognized by
Friendicoes
, New Delhi who did a story on us, VOSD (
Voice of Stray Dogs
, Bangalore) who gave us a grant last year for our stray dog feedings, we have also been honored by
Rotary club of Allahabad
as well as
Rotary Midtown
for our work on animal welfare in Allahabad.
Yogi street dog rescue
based in Canada had partnered with us for our last animal birth control camp and helped us carry out 55 sterilisation surgeries.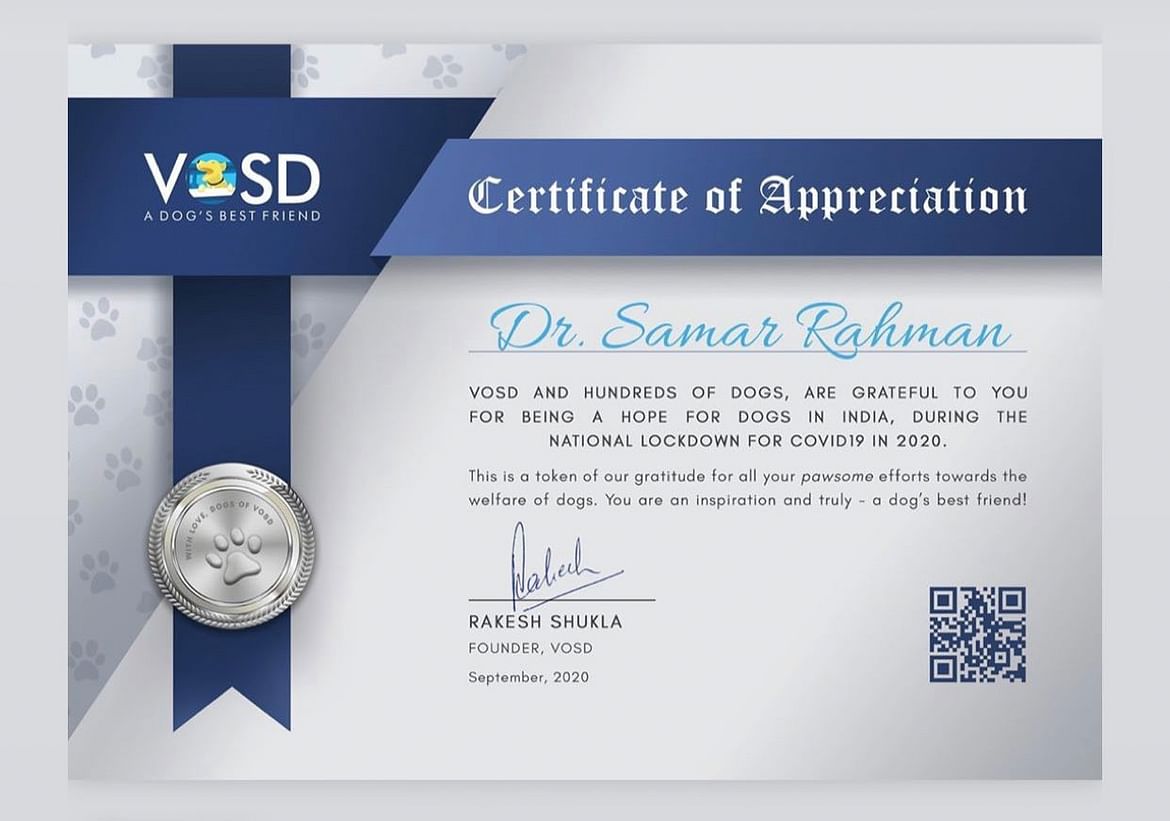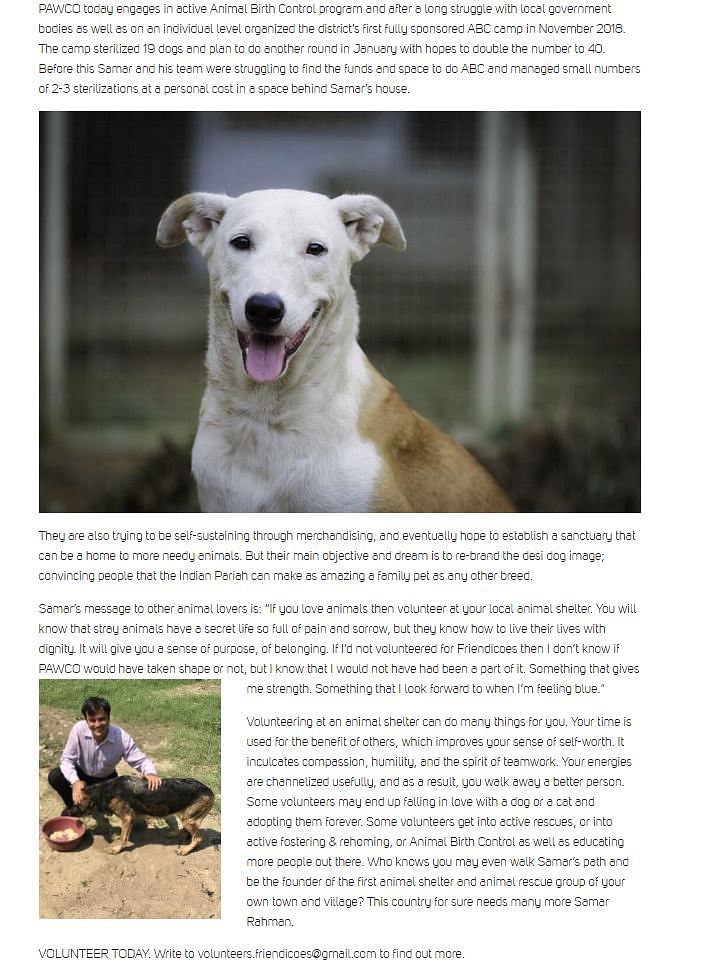 What are we going to do with the money you give us?
Life during COVID has been extremely difficult for stray animals all over and though we have been doing stray dog feeding for more than 450 dogs from the money we have saved up from our day jobs, it is becoming cost prohibitive. We have kept our shelter fund separate from the stray feeding program that we have been running.
1. The monetary help will make sure we expand our stray dog feeding to around 600 dogs.
2. Hire cooking staff and feeding hands.
3. The money will last us for close to 60-70 days, that's more than 2 months of 600 dogs not going hungry.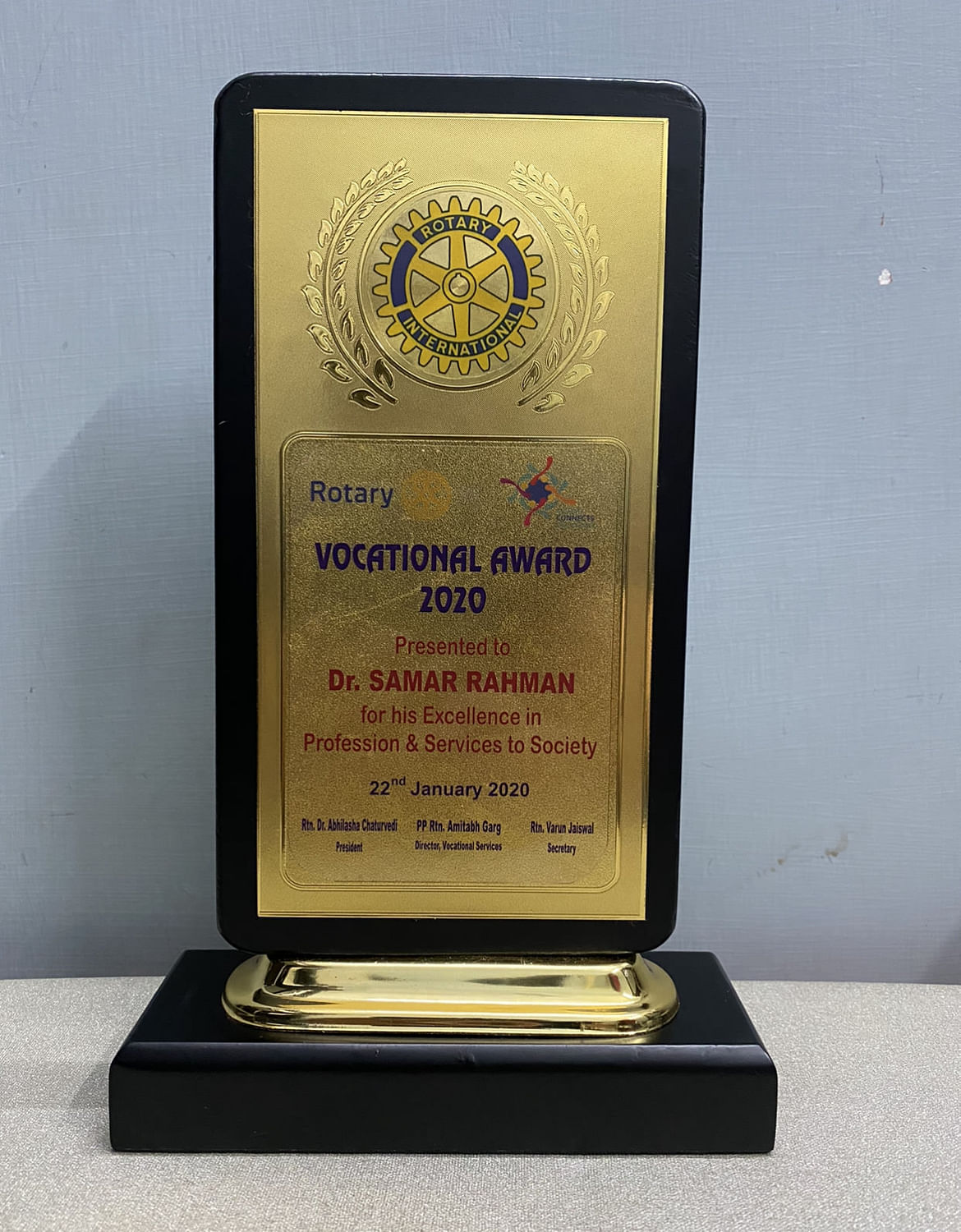 We would request you all to follow us on pawco_shelter on Instagram and PAWCO animal charitable society on Facebook to see what we do on a daily basis and what all have we done and achieved in the last 3-4 years. How it all started from scratch and how we managed to stay afloat.
https://www.facebook.com/pawco.org
https://www.instagram.com/pawco_shelter