We are a Group of friends Tying to Cope up with this pandemic, and we need your Maximum Support. COVID-19 is a pandemic pronounced by the WHO (World Health Organization).

WHO has pronounced COVID-19 flare-up as worldwide pandemic as it has spread in excess of 100 nations. It appears to be relentless in spite of every legislative exertion.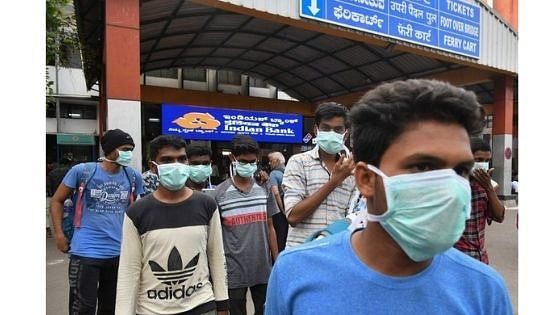 Pandemic can't word to be trifled with. The word itself characterizes the basic circumstance we are managing.
Mainlands influenced - 6.
Nations influenced - More than 169
Individuals influenced - More than 8,00,000
Losses - More than 34,000
The above information is expanding every day.
Open APPEAL -
We are mentioning you to approach and bolster our drive to adapt to the inescapable financial emergency. India needs you, if you don't mind follow the administration warnings carefully and bolster the legislature through every single imaginable ways. We need to battle it together.
STAND TOGETHER BY NOT STANDING TOGETHER.
Why is this need of the hour -
A large number of daily wage earners do not have the backing of a steady monthly income or the flexibility of working from home like a lot of us have today.

They also do not have enough savings to stock up on food and other essentials for their family, young ones included. As responsible citizens of our country with the means to help, we need to unite together and help feed everyone and ensure nobody sleeps hungry.

How will your funds be used?

We need 3 Lakhs = 100 families x 2 weeks of ration x Rs. 3000 per kit
Each kit for a family costs us Rs.approx 3000.
We have made standardised food supply kits for a family .Each kit contains a combination of food grains and pulses - Wheat Flour, Rice,Spices (salt,Turmeric,Chilli flakes), pulses,Sanitizers,Mask, Medicines, Tissues, Soaps.
100% proceeds will be donated in procuring and distributing meal kits to families of daily wage earners.


We will connect with the recipients straightforwardly, through venture accomplices and through Government offices.

The Funds raised will be used to help the daily wage workers who are suffering the most due to this pandemic.

It would be ideal if you Pay Attention -

This battle is racing to help the activities against the COVID-19 and to adapt to the unavoidable financial emergency. The treatment of Coronavirus patients is going on liberated from cost by the administration and there ought to be no assets raised for the treatment of the patients. Kindly, don't fall prey to such tricks and please check all the subtleties before adding to any crusade.

Assets will be used for the appropriation of following things
1. Making Awareness both online and offline.
2. Circulation of Food,Hand Sanitizers and Soaps.
3. Other Basic Needy things.

The best solution for this crisis is to stop it from Spreading.
Thanks