#IndiaFightsCorona
About the fundraiser
The COVID-19 lock down in India has resulted in many poor families and daily wage workers going hungry because of no job. The government has taken necessary steps to control the spreading of virus. Many volunteers, private sectors, celebrities & non-governmental organizations have stepped in to support the government in the relief work.
About Our
HELPING HEARTS TRUST
Our trust vision is to help the poor and rural children to get more knowledge and skills. With that vision we are improving the knowledge of poor children by conducting computer classes, providing notebooks, stationary and other helps regarding their studies. In addition to that we are also conducting many program in government schools to improve their interest towards studies and also awareness program. Our trust is not only involving in educational activity but also conducting other activities such as plantation program, food donation to the poor and orphanage people, providing medicine to the orphanages conducting blood camps and others

Relief work
Our Helping Hearts Trust has planned to help and support the poor people, daily wage workers, and poor people in rural villages. Considering villages are the backbone of India. In this situation, our trust has decided to support and provide relief materials to the remote villages and other people who live in tribal areas. We have analyzed and listed the villages and families in and around our surroundings.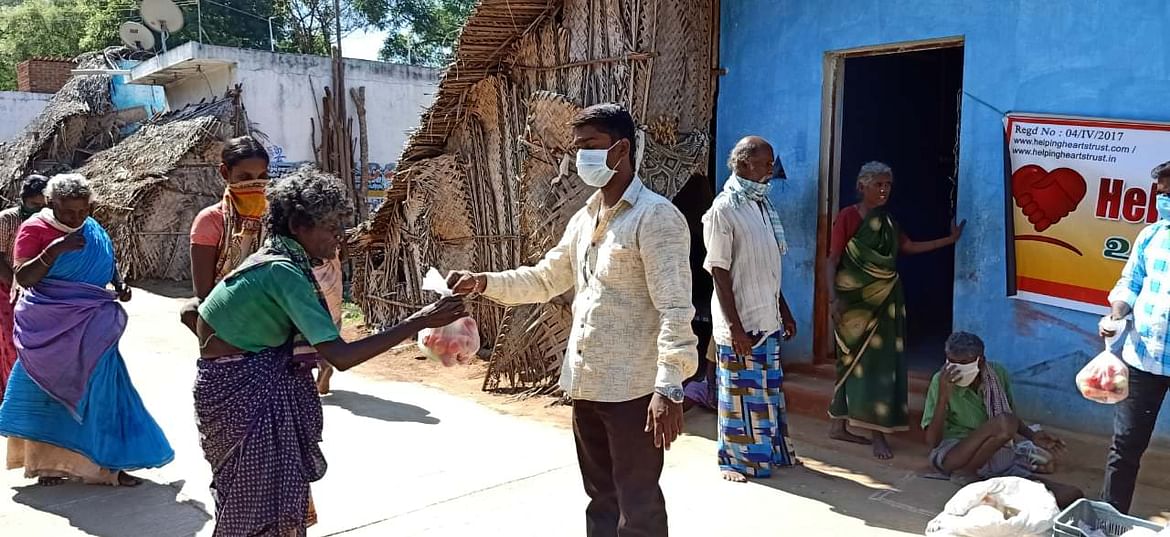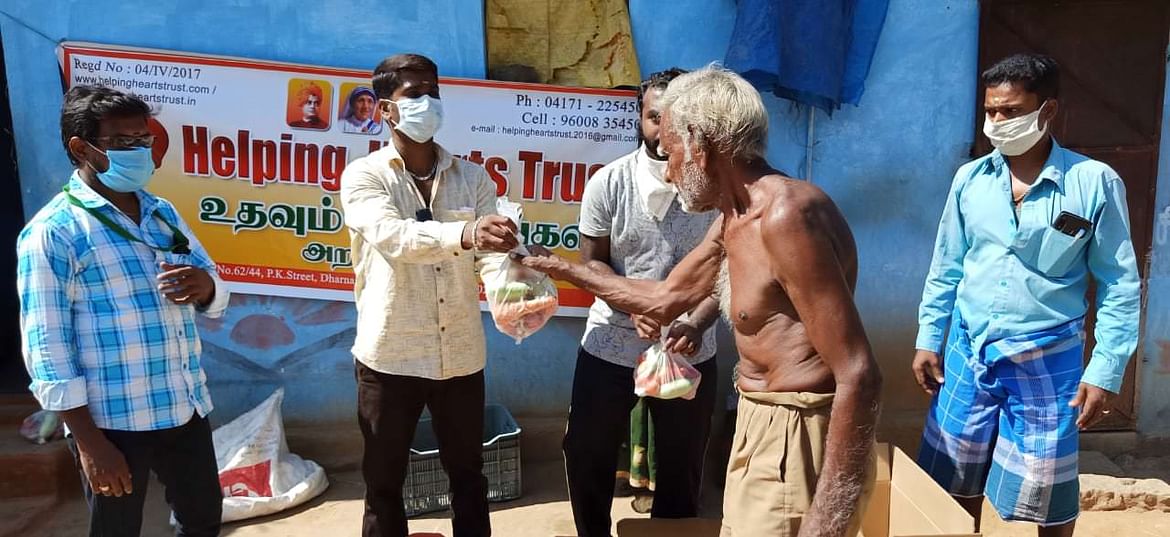 18 families in venkatapuram village.

32 families in melpatti village

24 families in kizhpatti village

18 families in melalathur village

22 families in kizhalathur village

18 families in kaloor village

34 families in thatapaarai village

22 families in sengundram village

16 families in kathadi kuppam village

26 families in erthangal pudhur village
The funds raised will be used to support our Helping Hearts Trust with their COVID 19 RELIEF work.
Relief material kit includes of rice 5kg, Dhal 1kg, refined oil 1L, bread packets, milk packets,biscuits and vegetables inclusive of onion, tomato, peas,beans, ginger, garlic, chilly
No. of Families: 230
Amount required: 5, 00,000(includes of transportation cost)
www.helpingheartstrust.in