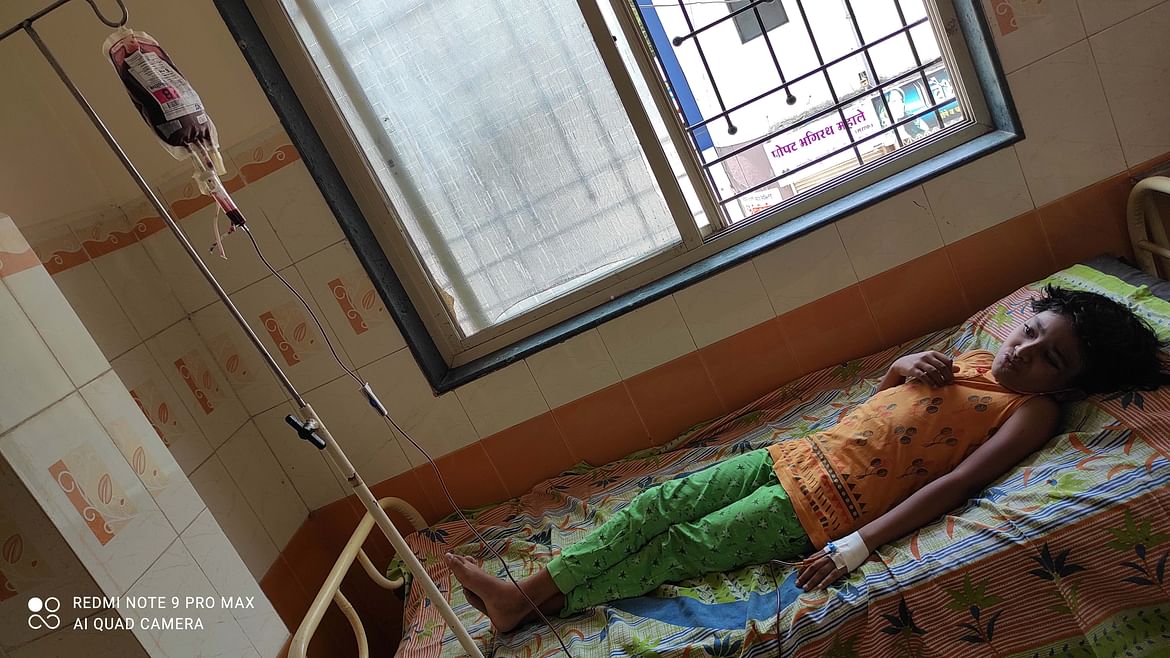 My Name is Archana Kale and I am here to raise funds for my daughter Parinita Kale, Who is 9.5 years old lives at Pravaranagar (Near Shirdi) , Ahmednagar, Maharashtra.
Parinita is suffering from a thalassemia major (TM) since She was only four months old as her parents were thalassemia minors. She is coming from a lower-middle-class family with no siblings. Thalassemia is an inherited blood disorder that may lead to anemia and Parinita generally has to get frequent blood transfusions to manage their condition.
She came in contact with doctors at CIMS Hospital, Ahmedabad, Gujrat here and was advised to go for the bone marrow transplantation, which has been the only curative option for patients with thalassemia major.
"It is definitely a high-risk, challenging case with very less success rate. But we take up the challenge as her mother as donor made a 50% match. Until now, we've
spent a lot of money on her diagnosis. We are belonging to a middle-class family and this amount is much for us. Already we spend amount from savings and loans.
So humbled requesting you to pay any payment/contribution towards her treatment.
In the next few days, We need Rs.14,00,000 /- more for further treatment. Please come forward to save parent's life. Do contribute and share this campaign link with your friends and family and on social media.
"Mother's tears cannot save her daughter Life, but your help can "