Mrs. Parbati Ghosh's home was devastated with Amphan Cyclone (pictures from post Amphan) and further damaged with the thunderstorm couple of days back. Most of her stuff is destroyed by the storm and accompanying downpour.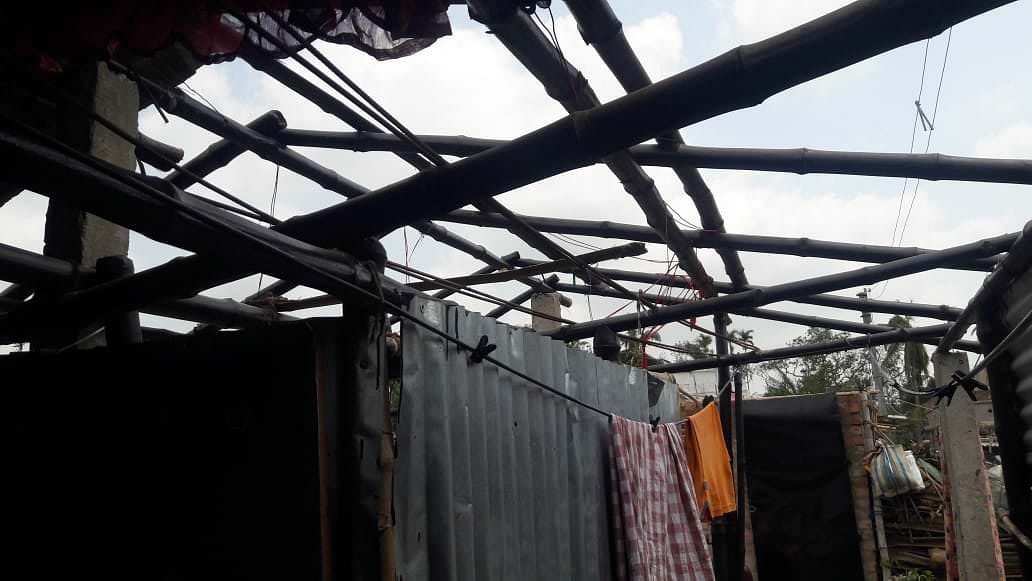 She spent 40, 000, all her savings (her husband has very low sporadic income) and took loans at high rate of interest, just few months back (to protect her house with tins) solely to protect her two teenage daughters, but very few (tin) remains of it as you can see. The roofing is gone and most of the walls. Her family is completely devastated and lacking any resource. No help came from State or Central Government. They don't even have a place to stay or to keep her children safe. I did my bit.
She needs to raise about 50,000 at least to have a foundation (there is none) and erect brick walls, at least partially for now.