My name is
Panchanan Kisku
and I am 64 years old. I am here to raise funds for myself.
I'm suffering from
Paraplegia
since April, 2020. I'm completely
paralysed in the lower half of my body.
Which led me to be bedridden for months. And due to that, over time I've developed multiple
bed sores
. I've been properly diagnosed and tested for my ailment but due to a major financial crisis, I am not being able to afford appropriate care and treatment.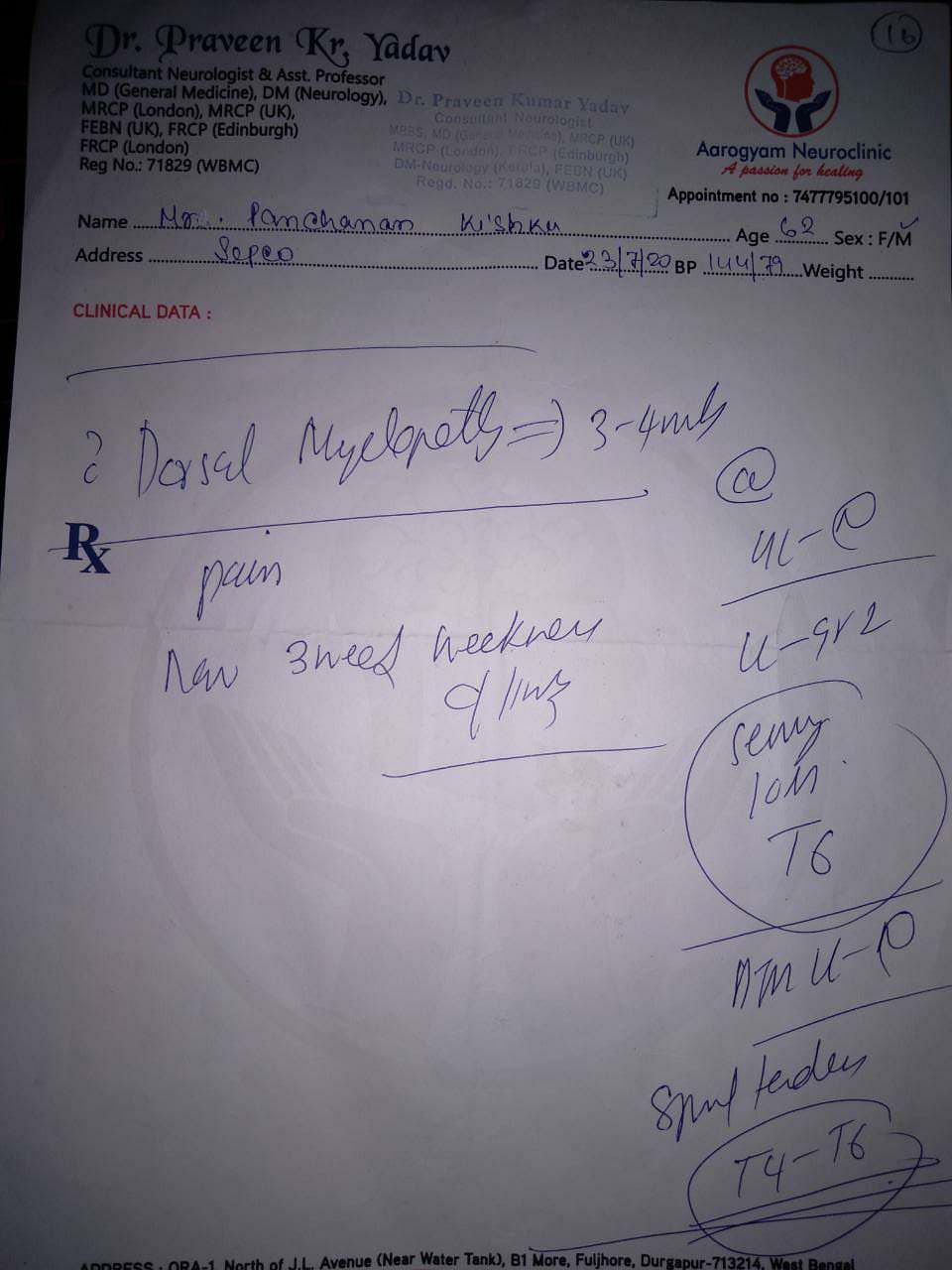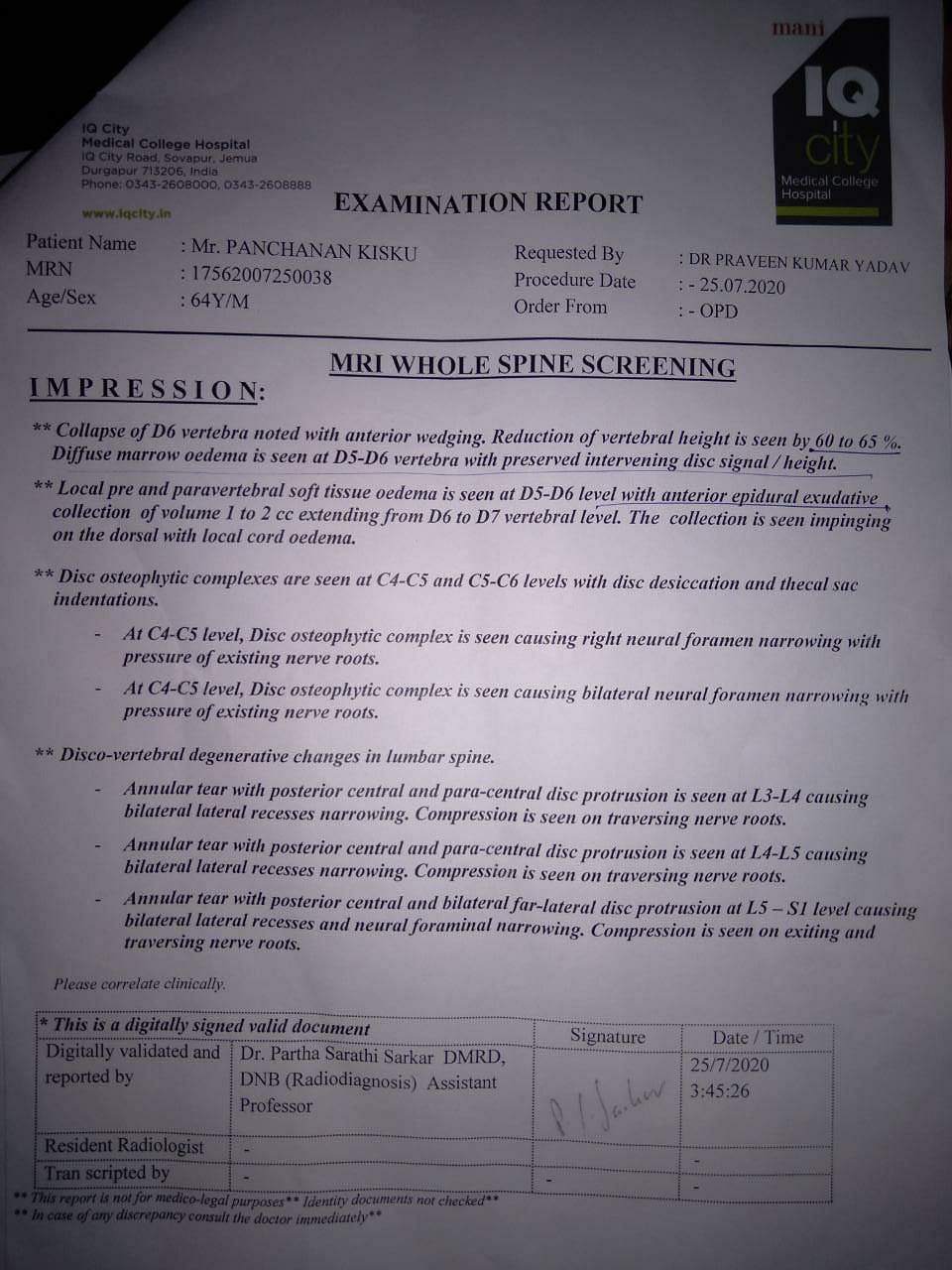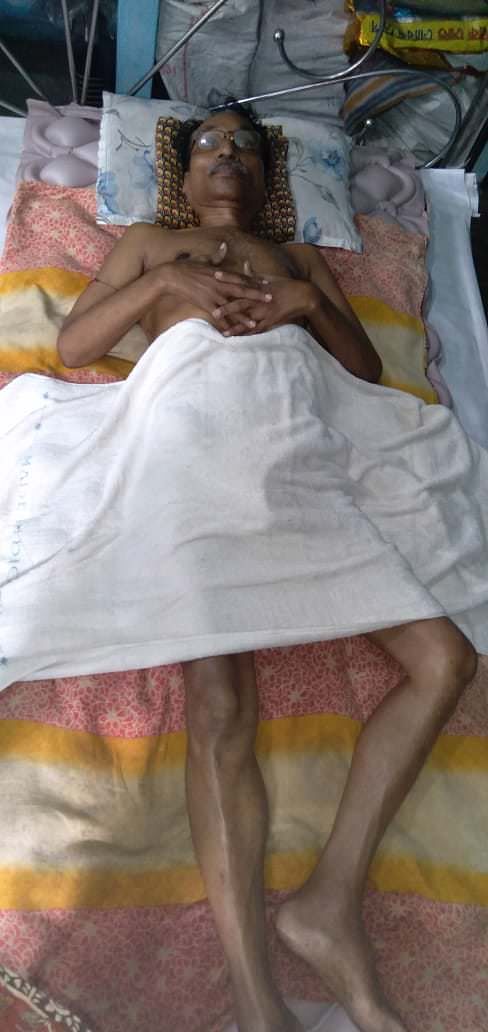 I was the sole earner in my family before I met an accident where I suffered from a critical
spinal injury
and lost complete mobility in the lower half of my body. It has caused immense mental and financial burden to my family. Most of my savings have been exhausted, catering to my medications and maintenance.
All the money raised would go partially towards my treatment of
paraplegia
and partially for paying my rent and supporting my only daughter's education.
Please come forward to support my cause and help get me back on my feet. Any contribution will be of immense help. At this moment of crisis, any helping hand would be appreciated.