Help needed for a
Rural Innovative School
,
situated in worst hit area in term of employment and daily wage earning due to COVID19 situation near the bank of Yamuna. Backward villages got emphasised and our
caring and dedicated team
is working hard to provide basic amenities and exposure to continue the education to the children of this area as their
parents are not in position to bear expenses on education and e-learning because they don't have smart phones and internet
. Children are also stuck in COVID19 pandemic and not able to go for schooling. We are organizing small centre points in these interior villages with full protection and precautions to guide the education and nurturing of children and providing bags, books, notebooks etc., so they can continue their study and fight against blackness of poverty, backwardness by sunshine of education. We are going door to door to
alive the 'Deep' of education
by providing worksheets, organizing tuition sessions and engaging children in creative and blissful learning methodology involving games, small tasks and joyful activities to make learning interesting and easy.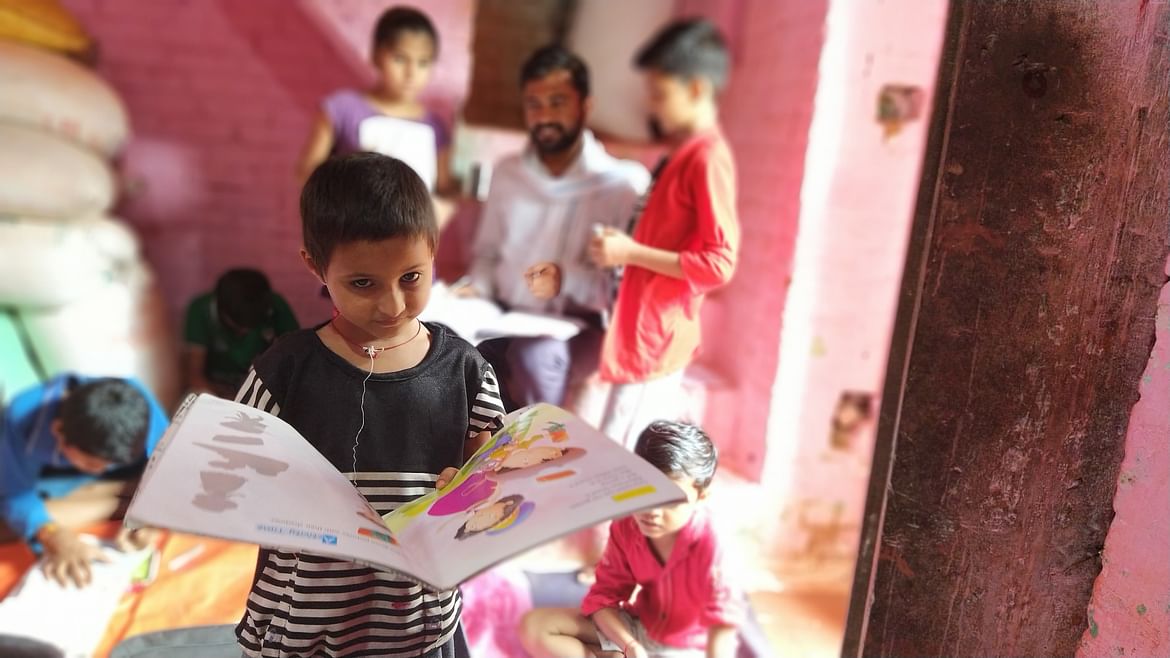 We expect your valuable support, appreciation and kindness along with our motivated team and educators which will bring the goals in reality. Children will be feeling the enjoyment, loving the nature and living their excitement if gets tiny of your blessing for their nurturing like flowers.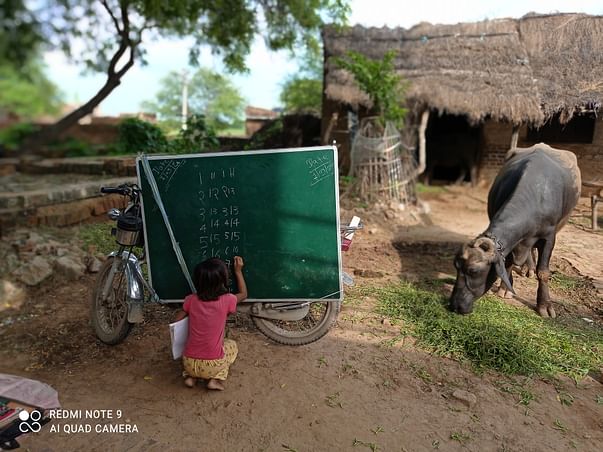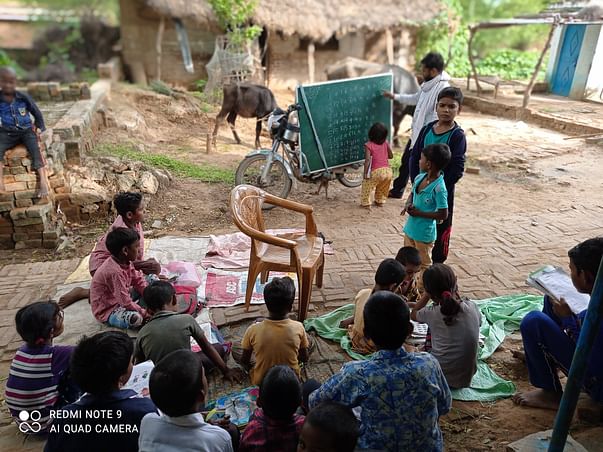 PLEASE DONATE :
1. To fight COVID19 education hindrance.
2. For continuation of studies of downtrodden.
3.
Upliftment of backward and poor society
near bank of Yamuna.
4. Bring joyfulness and bliss on the faces of children during COVID19 pandemic.
FUNDING REQUIRED :
Rs 500 per Student per month for food and education
Yearly fund required for per student = Rs. 6000 (including bags, books, notebooks etc.)
Total fund required 200(total student) x 6000 = 12, 00,000
For Science Lab, Computer Lab and 4 class room with equipments = 15, 00,000


Total Amount = Rs. 27, 00,000
A Brief Glimpse of Our Story and Motivation :
Myself Dr. Navneet Kumar, Ph.D. JNU New Delhi, NSRB-PDF IIT Kanpur, belonged to a poor family and lived major of my life in Indian slum with my family. My family is categorised as below poverty level in 15th Indian Census conducted by government of India in year 2011. We struggled hard for getting good education in my student career as parents were not able to afford but due to my parent's dedication and guidance, and support of institutions and scholarships like JNV, JRF, SRF, NPDF able to achieve good education and career grooming so escaped poverty and social backwardness.
During this time came in contact with rural community of Bundelkhand region. The region is well known across the India for poverty and famine death and other social issues. Agriculture and associated business provide the livelihood to the people of this region. But this rural community is not rich as in Punjab and Haryana. I have taken the decision to stay in India, as most of my friends are moves to abroad for high paid jobs, and start working for improvement of educational system in this area.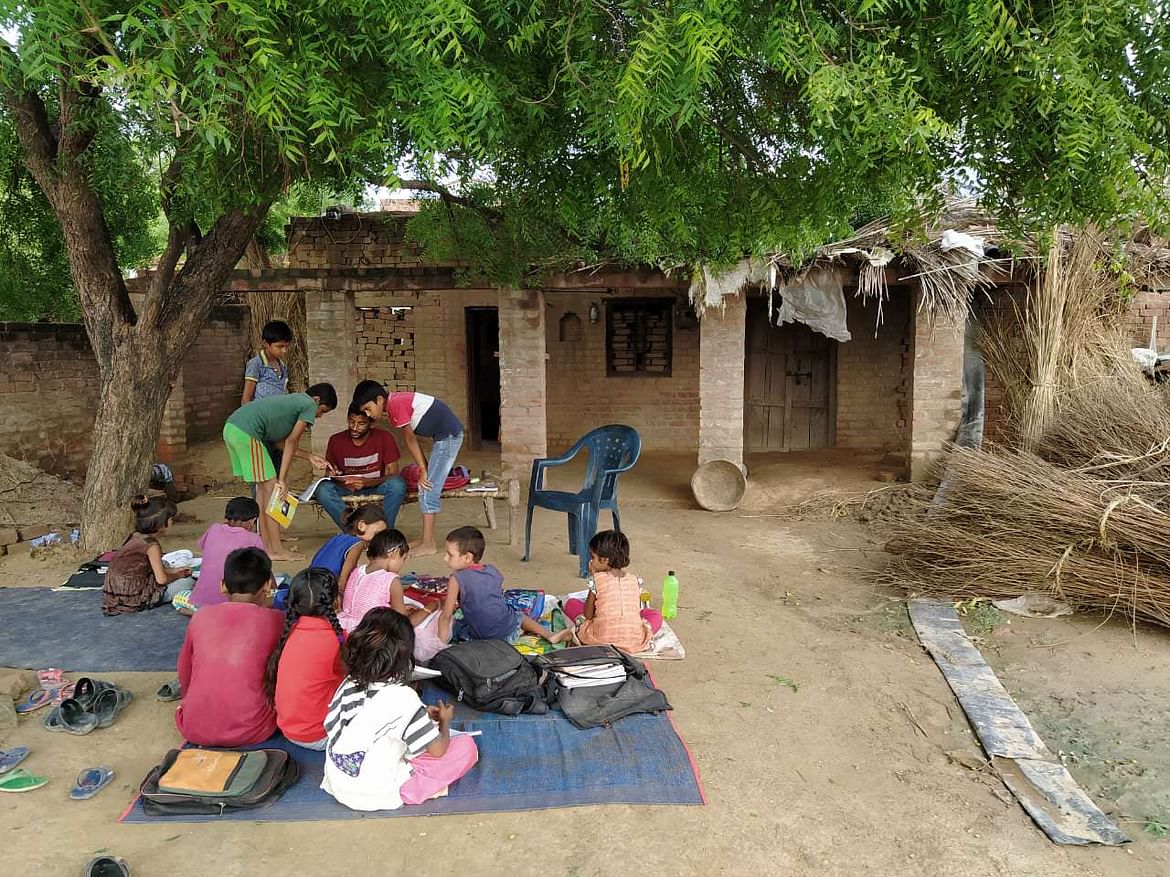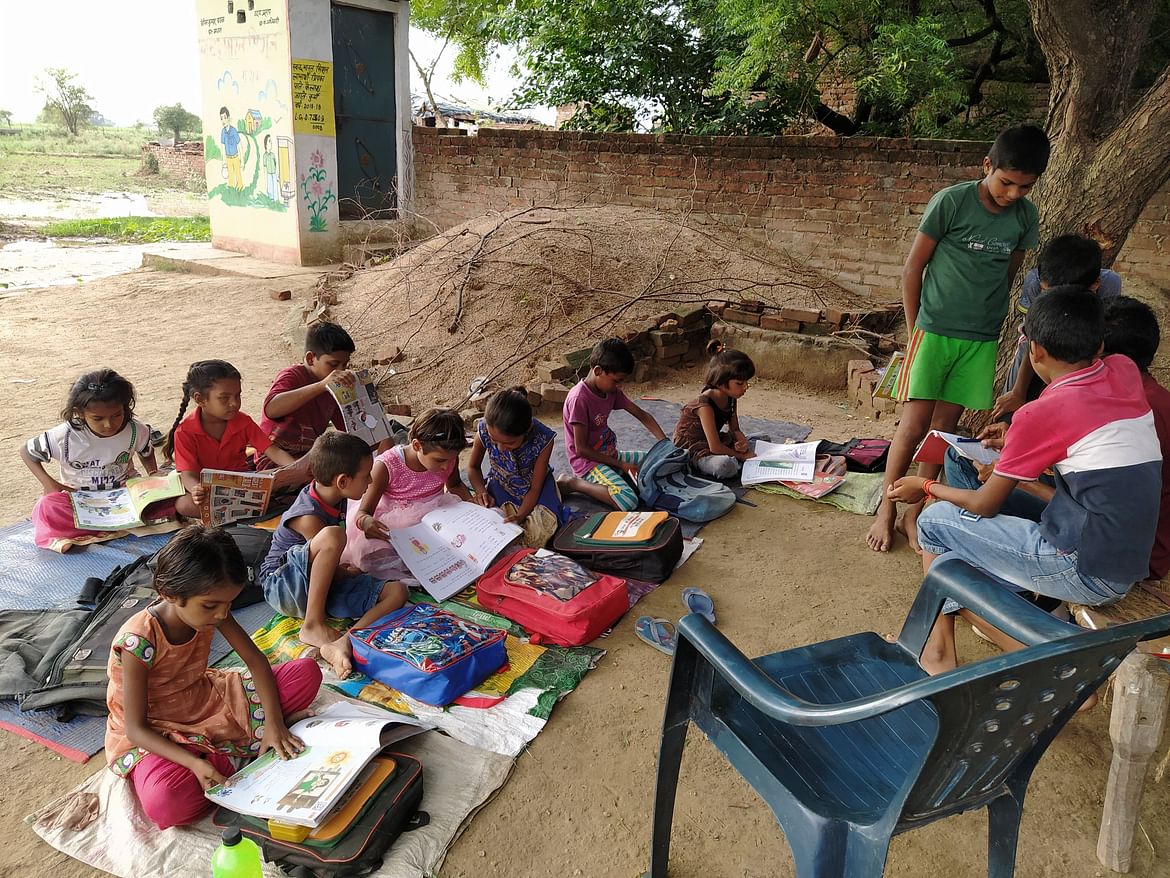 Challenges of current education System :
Expending more than 7 years in this area I realized that apart from geo-climatic condition, key issue of all these problem is education provided to this community. This community is depending on government primary, upper primary secondary school for their education. The education provided to them is of poor quality as well as not related to their problems. Further we also realized that education is not provided in proper ways, so it not helps them to solve their problem.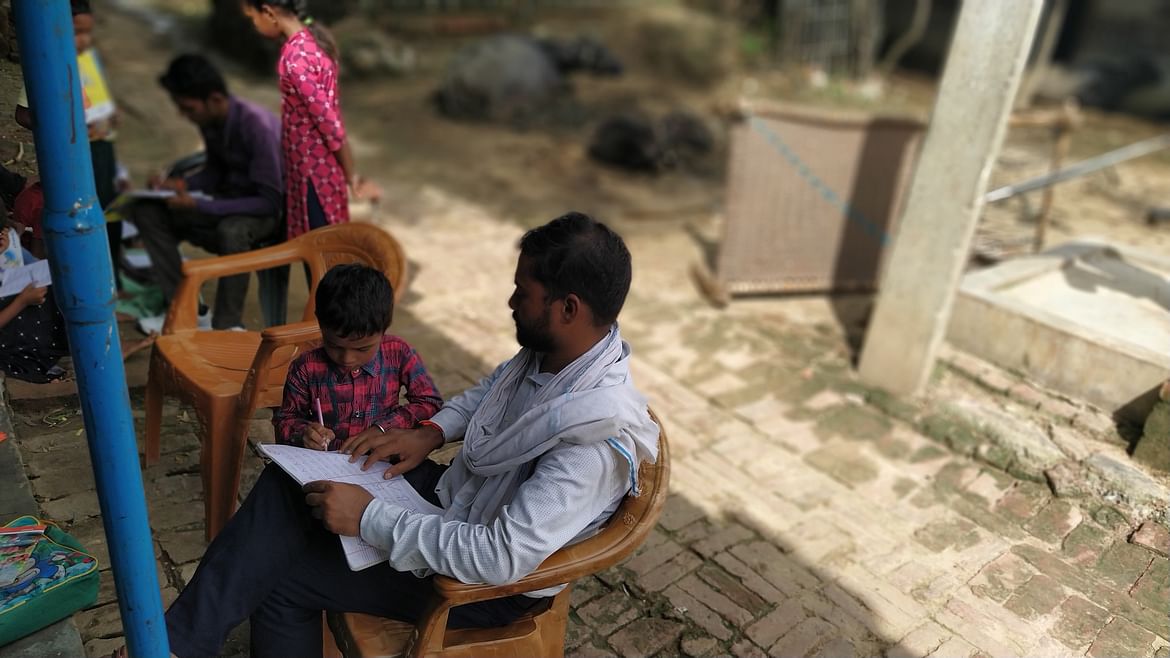 I am still observing great lack of information, guidance and opportunity among the student of downtrodden, backward and poor section of society besides having great zeal and enthusiasm to achieve good education. So I with my friends have initiated a modern education facility project to poor part of Bundelkhand near bank of Yamuna. Bundelkhand region is well known for its harsh, dry and water deficient attributes. Life of peoples here still tough and good education is still unreachable to their children. Poverty is wide spread and basic life amenities are lacking so making it suitable for such initiative. The education facility is being started in village Maidhari near bank of Yamuna at Hamirpur district border Uttar Pradesh in accordance to target audience considering geographical, economic, social and feasibility aspects.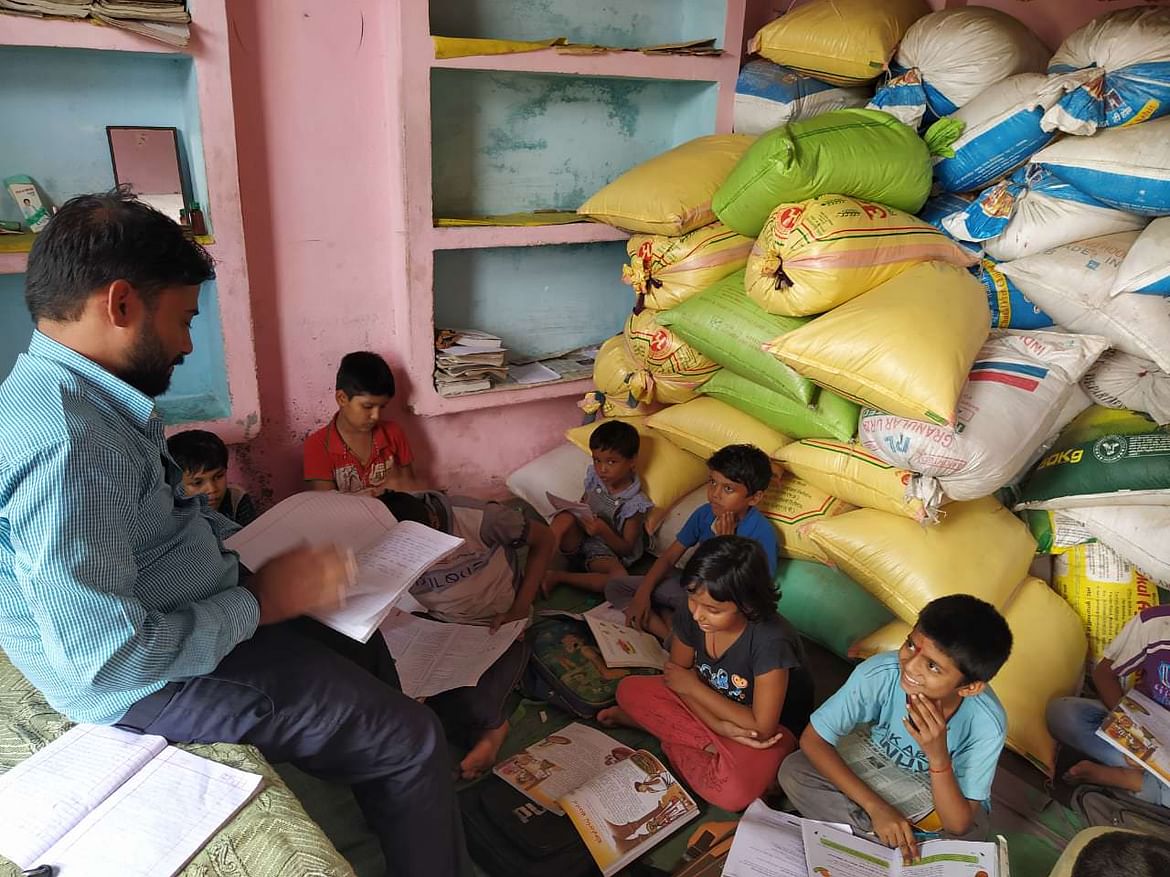 Our Mission:
Taking this view in soul, we realized the need of secondary level school which work in symbiosis with grass root innovation and agri-technologies. This education helps to prepare the students for Agri-business and agri-technologies. These students have sufficient scientific and technological skill to implicate existing and new innovation to solve their problem. As well as they have sufficient skill to develop new product/ technologies to improve their livelihood.
Areal of Work:
In Field of Agri-business and Agri-technologies : Bee culture, Horticulture, Mushroom culture, Animal Husbandry, Alternative ways of agriculture, Organic Farming, New product development from easily available agricultural products, Environmental issues
In Field of Education
1. Providing pre-primary, primary and upper primary education in English medium to match current time requirements and best grooming.
2. Preparing the children for good secondary schooling and getting admitted to JNVs, Sainik school and other government beneficiary schooling institutions.
3. Providing facility of food to the poor children for good nutrition and health values.
4. Providing them computer, music, sports and other co-curriculum activity education.
5. Exposure to innovative, scientific activities and building learning environment around with in limited resources.
6. Smart classroom, teaching learning material, field trips, digital content etc are used for effective teaching.
7. Stress-free environment for students and no physical punishment or harsh words are used in academy. Extra classes are provided to slow learners by experienced teachers.
How Your Contribution Makes a Difference:
Prime goal of the project is to enrich the practical and theoretical knowledge of students with Innovation and new techniques to let the students better understand the aspects of science and agriculture besides conventional schooling. These scientific activities will allow students to better understand the micro environment around them with deeper involvement.
Scientific activities will build a blissful scientific environment around the students and will be encouraging them toward science expedition and practical utility. As being academic institution which cover innovative education and having mainly enrolled student from poor section of society and being situated in remote village area will be benefiting the society most. Proposed project will certainly enhance the scientific attitude among the students and community involved with real life exposure to the issues in agriculture and livelihood while getting chance to build scientific and innovative environment among the students.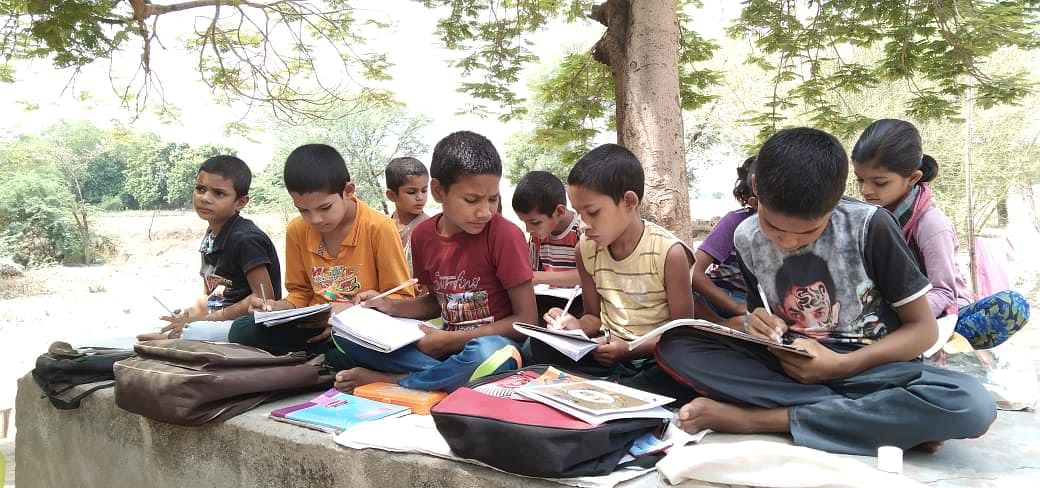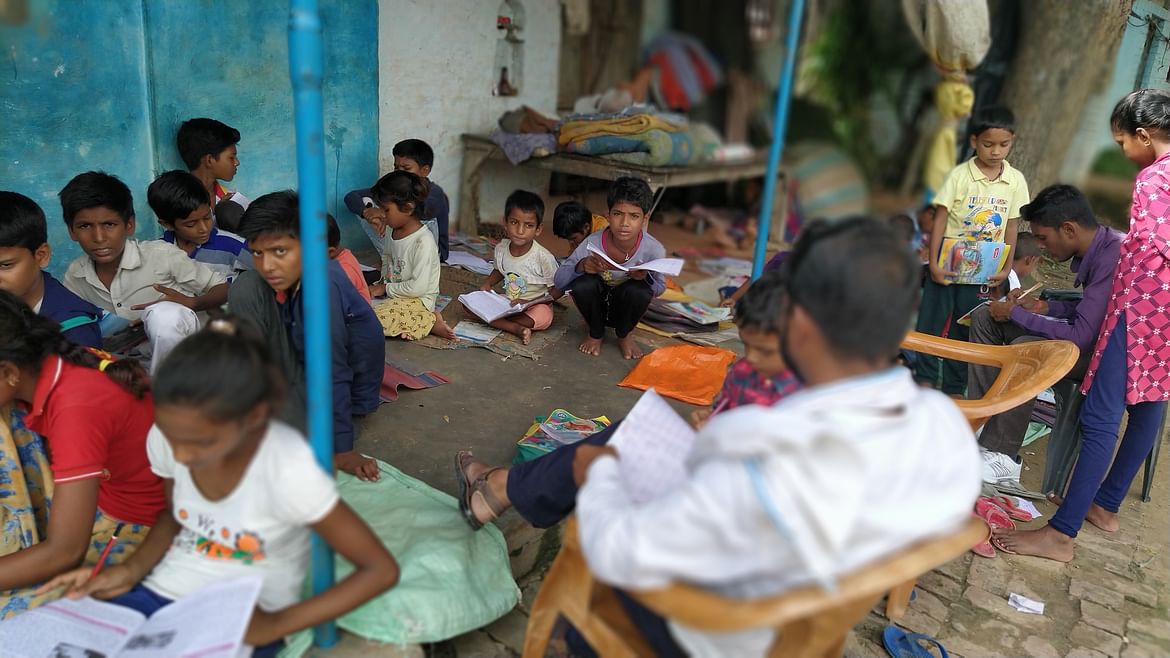 Your valuable support, appreciation and kindness along with our motivated team and educators will bring the goals in reality.
Children will be feeling the enjoyment, loving the nature and living their excitement if gets tiny of your blessing for their nurturing like flowers.
1. Your support will help us to
subsidize the cost of innovative education up to 100%
for all students.
2. Your support will help to
provide quality education to the poorer
and remote area farmers children who never expected it.
3. Your support will help us to maintain dignified salaries to our motivated and delightful teachers for their basic needs.
4. Your support will bring the
innovative and livelihood education
to the blossoming children along with conventional education.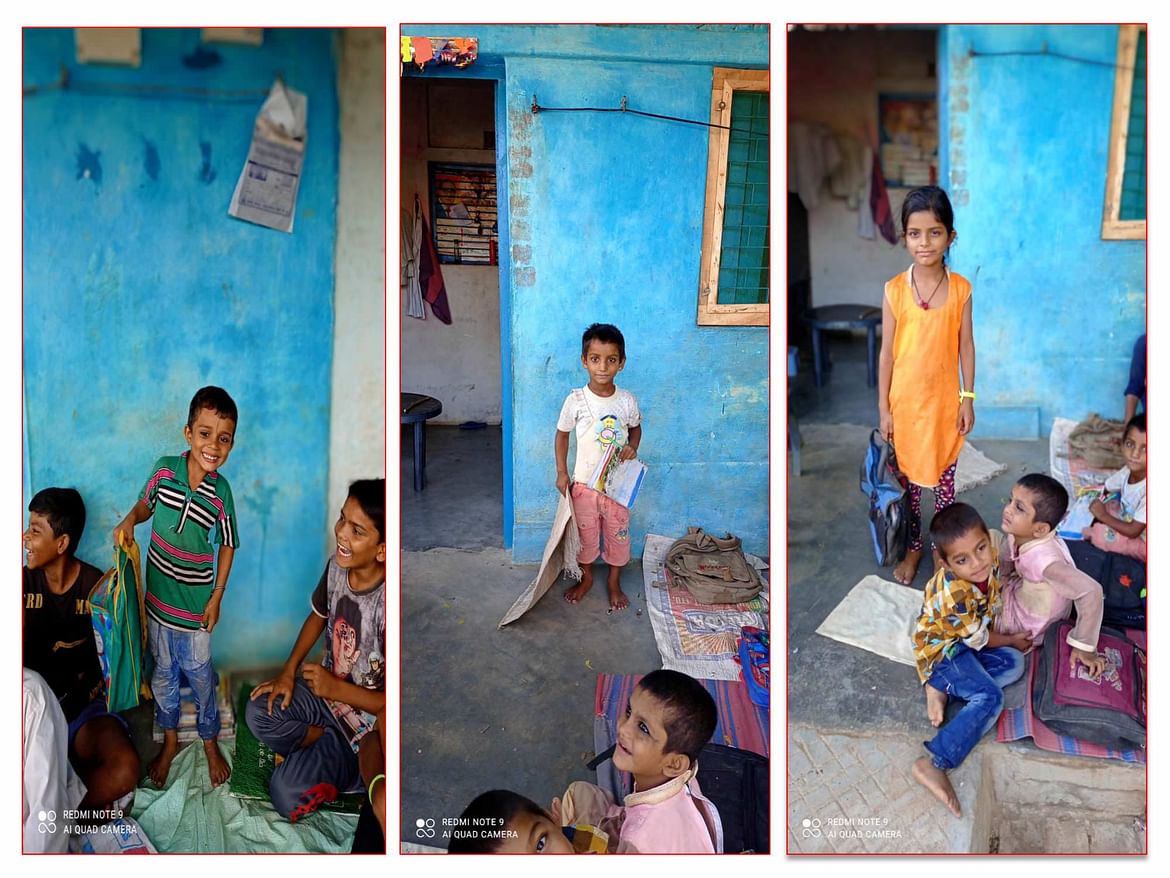 OUR TEAM :
"मैं अकेला ही चला था जानिब-ए-मंज़िल मगर ,
लोग साथ आते गए और कारवाँ बनता गया"
मजरुह सुल्तानपुरी
MANAGEMENT COMMITTEE:
Dr. Navneet Kumar, Ph.D. JNU New Delhi, SERB-National Post Doctoral Fellowship at IIT Kanpur
Dr. Pravesh Verma, Ph.D. JNU New Delhi
Mr. Rahul Sachan, M.Sc. Mathametics IIT Madras
Er. Navneen Chandra, B.Tech, Guru Ghasidas Central University , Bilaspur, Chhattisgarh
Ankit Verma, B.Sc. M.Sc. B.Ed. from Kanpur University
Er. Amit dwivedi, Birla Institute of Technology, Mesra
ADVISORY COMMITTEE:
Dr. Anup Singh,
M.Tech Bio-Engineering from
IIT Guwahati,
Ph.D.from
Jawaharlal Nehru University,
New Delhi, Postdoctoral Fellow at
City Of Hope Beckman Research Institute, USA
Dr. Abhisheka Gupta,
Postdoctoral Fellow at
Ohio University, USA
Dr. Rskesh Arya,
Postdoctoral Fellow at
University of Maryland, USA
Dr. Shrankhla Maheshwari,
Postdoctoral Fellow at
National Institutes of Health (NIH), Maryland, USA
Dr. Salil Varshney, Postdoctoral Fellow at UT Southwestern Medical Center at Dallas, Texas, USA