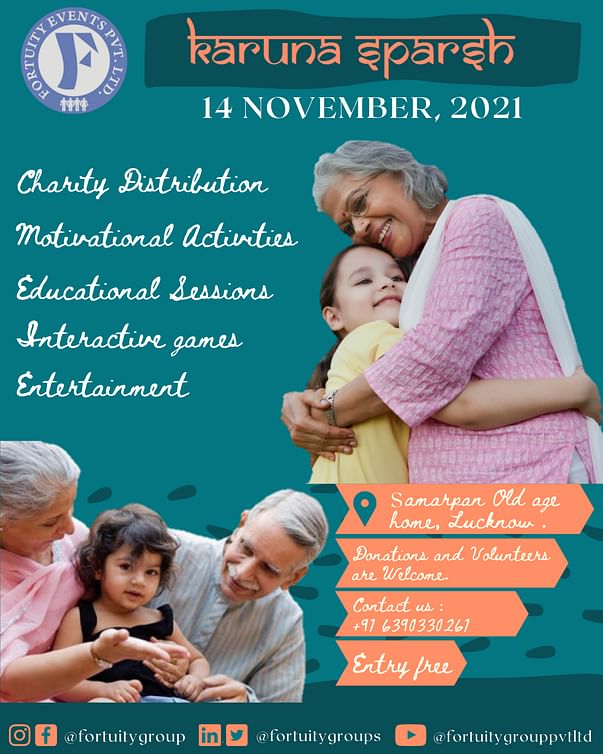 - Karuna Sparsh -
An initiative to bring, underprivileged & orphanage kids and members of old age home & retirement homes, closer to each other, and bring happiness in their lives by a joint activity where they can relive and express their love and affection towards each other which they miss in their daily lives.
The Event will also give Underprivileged kids a stage to showcase their immense talents in various fields of Art, Music, Craft, Etc.
You can support us by providing valuable funds that will help us to donate various important stuff to the needy ones with a complete transparency of expenses incurred.
For donations and being part of this Human welfare activity, kindly message us as we'd love to have you standing by our side in this charity event.

Date : 14 November, 2021
City : Lucknow
*Fulfillment of our any described requirement would be constantly updated on our Social Media Platforms.
Together, even during such tough times, we can make this occasion one to remember our whole life and a step to change the lives of those kids and senior citizens.

Thank you.