What is this for?
Hello, I am Nitya Basrur. I am a fellow of
Teach for India
(TFI) and I teach 3rd standard currently in Government Urdu Medium Public School, JJR Nagar, Bangalore . I have been teaching English and Maths there for the first year of TFI intervention in the school and classroom.
This funding page is for better classroom infrastructure for an improved learning environment intended to invest students and ease the facilitation of knowledge. This is to take place in the same Government school in Bangalore.
Currently we have a cramped classroom with half a window,a barely functional board, one small cupboard (which I brought from home), and broken benches: culminating in a physically claustrophobic environment restricting my 25 students' potential. The classroom, which should be a protective and nurturing environment, is simply an extension of their current social ecosystem of violence and aggression.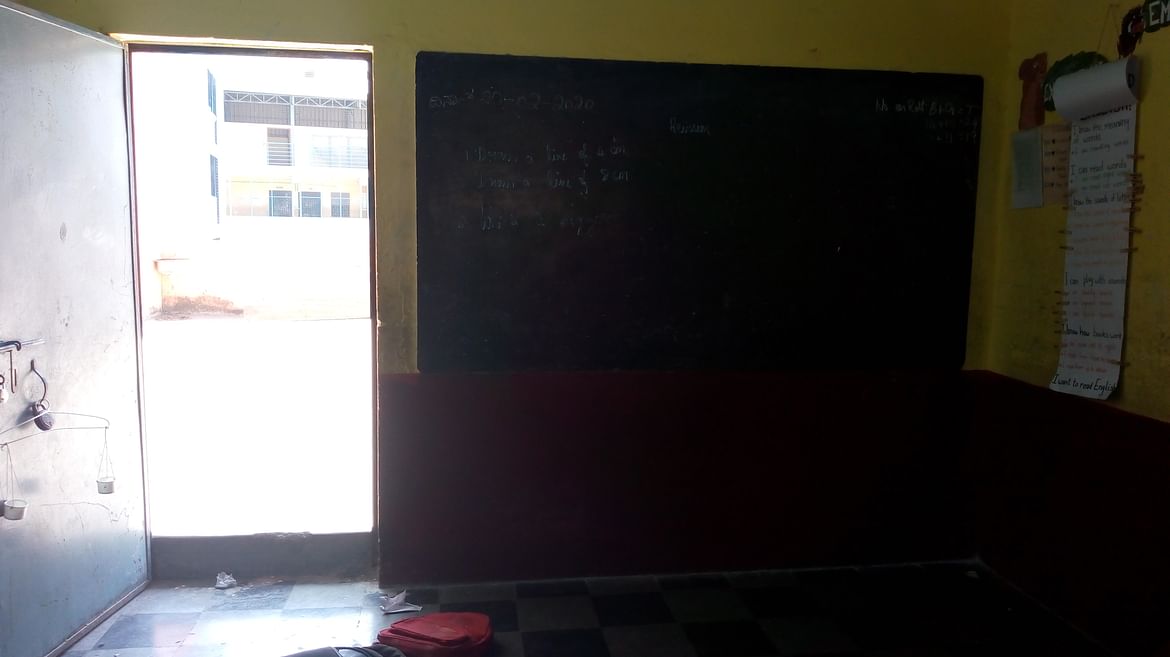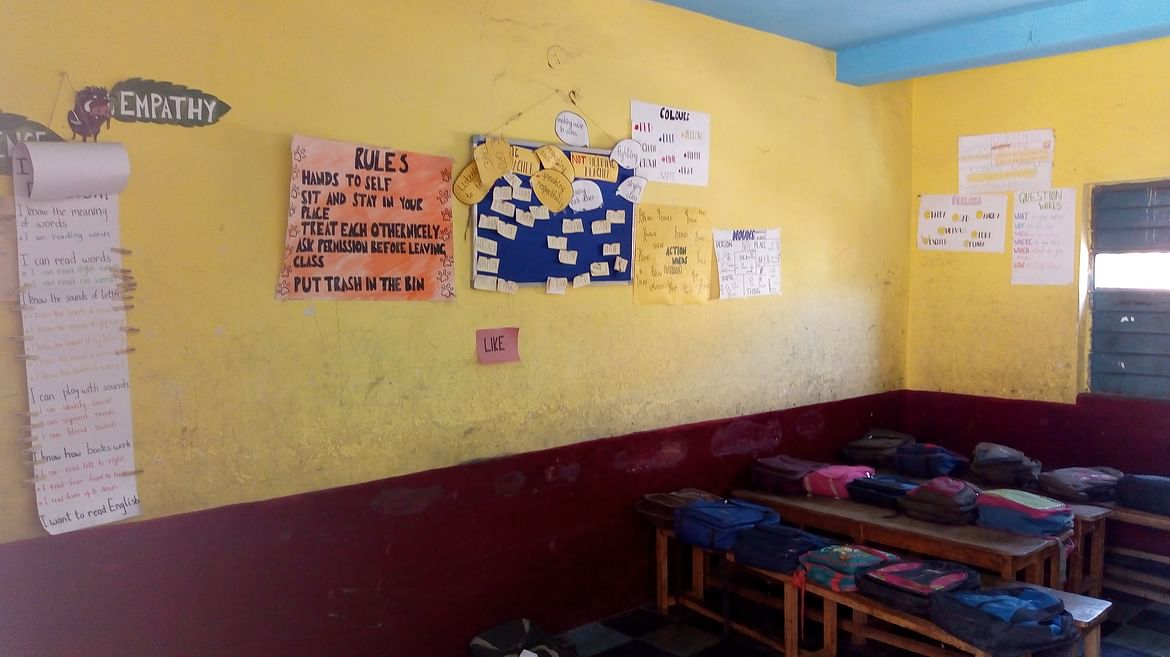 The proposal is to leverage my network with
The Better Design Foundation
, who have already upgraded classrooms from four other schools in Bangalore, and upgrade my classroom this summer. They will improve the classroom infrastructure within a budget of 2.0 Lakhs and a timeline of only 45 days (i./e/ this summer).Improved physical spaces of learning environments result in strong positive changes on the actual learning and mental well-being of the learner. My students lack infrastructure at home as well as in school. This project, Madiha, is focussed on delivering an improved physical space for my students who are from a community which has been neglected for too long.
Who is it for?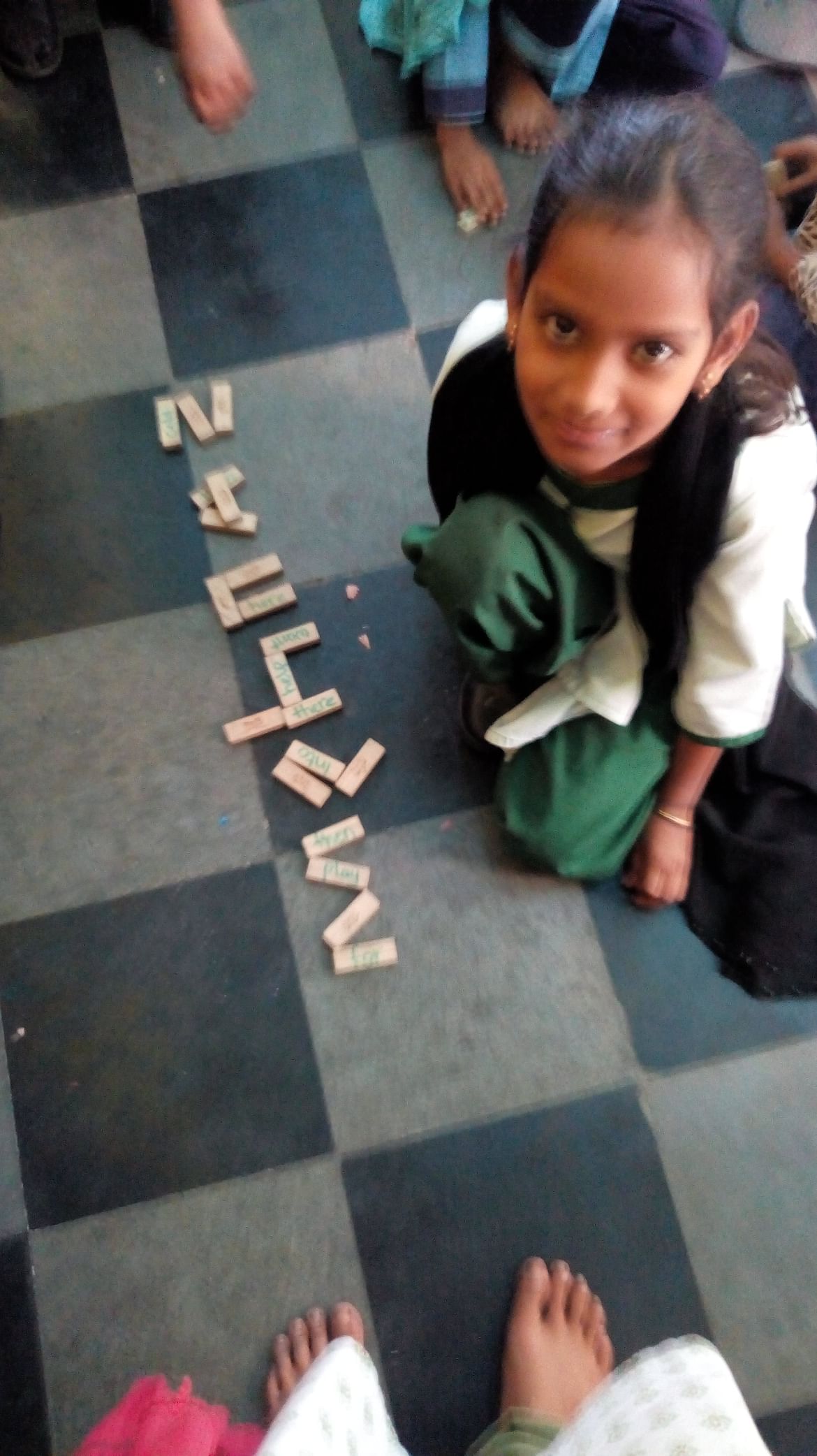 This is Mehnaz. Mehnaz is the daughter of a tomato seller and her mother a domestic worker. Mehnaz comes to school everyday and is one of the most earnest, responsible and kindest students in her class.
The students I teach come from inter-sections of oppression and impoverishment. All my students' parents' jobs, if employed, are similar to those of Mehnaz's. They are all part of the precarious informal economy. Their community has seen minimal shifts in social mobility and my students lack the exposure, infrastructure and resources to progress that much more than the previous generations.However that does not restrict their creativity, capacity to learn and their excitement on receiving care and knowledge. I am witness to this resilience everyday. The compromise that they make with their learning environment is one out of many. They have been chided into adjusting and that is what needs to change.
How are we doing this?
We are raising funds with two goals - to provide basic amenities like electricity, functioning fans, lights, etc. and then use a larger chunk of the raised funds for customized, flexible furniture - which includes height adjustable desks, innovative seating, white and black boards, LED TVs ensuring the classroom is self sufficient and sustainable.

The physical space I then envision for my students is that of collaboration, creativity and care. My teaching style is not that of imparting but of facilitated construction and collaboration. The idea is to make content accessible to students at all learning levels and most importantly make visible the connections between what they learn in class and its application in the real world.These facilities will act as a key lever that will put our students on the pathway of independent learning and self-sufficiency.

The key need that we have identified in order to maximise learning in our classroom i.e. better classroom design and facilities, coincides with the area of focus of The Better Design Foundation. TBDF is an organization started by ex-TFI fellows with experience in architecture and interior design. In partnership with FRDC - a large retail design studio, they have formulated a well thought out scalable solution to our current infrastructure issues. Over the next summer, I will be working with TBDF to transform my classroom in terms of equipment, technology, and structure keeping student outcomes at the center of this transformation. My classroom will then serve as a model to other teachers, other schools, the local government, and to large institutions motivated to make a difference.This classroom will also enable batches of students to come in the future in the school so as to maximise the impacted individuals.
I will be posting updates regarding the design of the new classroom, the expected and realised expenditures and any other updates as they progress.

The name of the fundraiser is 'Madiha', another student who has jumped reading levels and math learning levels that are truly commendable. Her name means "Worthy of Praise". Which she is. I just want a classroom and environment that equips her and her classmates to eventually receive the praise they deserve. To that extent I implore you to support me in my humble efforts by contributing to this campaign.