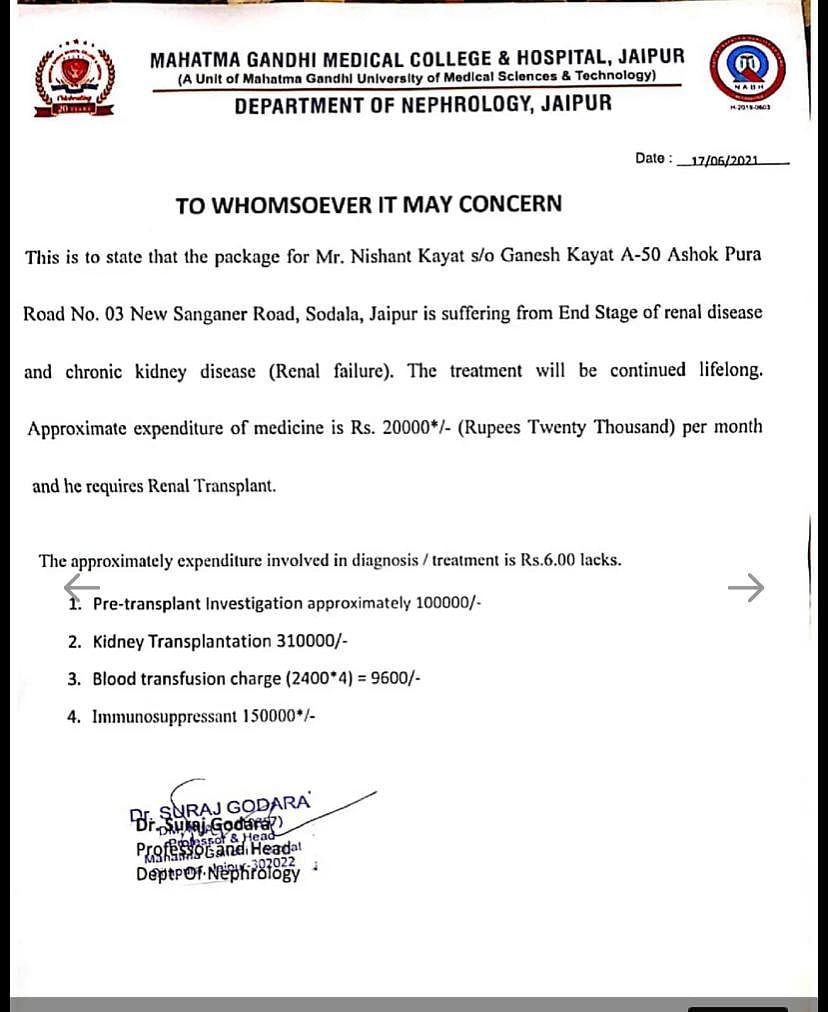 Nishant Kayat, 20 years old, S/o Mr. Ganesh Kumar and R/o Sadola, Jaipur is suffering from end stage kidney failure.
The only earning member of the family is his father, whose monthly income is Rs 15000.
They urgently require funds for a kidney transplant, post transplant medication and care. The total amount required is 5,00,000.

Help Nishant rebuild his life which has been impaired by chronic kidney disease.